Let's Get Quizzical: Books
By NCS
Include this article in your Skills Builder Journal. It could help you develop... 


Are you a bookworm? A regular page turner? Or do you prefer to keep the books on the shelf? Put yourself to the test with our brand new quiz all about books. Answers below!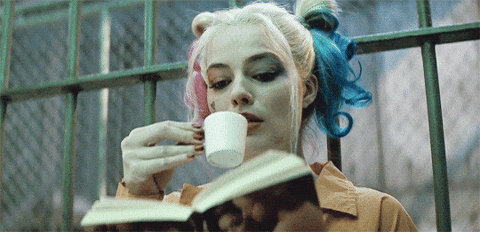 1. Who wrote Matilda?
a) Roald Dahl
b) Jacqueline Wilson
c) J. R. R. Tolkien
d) Rudyard Kipling
2. What was the name of Harper Lee's second novel, published in 2015?
a) Bright Shiny Morning
b) Go Set a Watchman
c) A Little Life
d) Cloud Atlas
3. What book has the opening line "It was the best of times, it was the worst of times"
a) The Great Gatsby
b) The Hitchhiker's Guide To The Galaxy
c) One Flew Over The Cuckoo's Nest
d) A Tale of Two Cities
4. In 2017, the printer's manuscript of Joseph Smith's The Book of Mormon sold for how much?
a) £1 million
b) £35 million
c) £250,000
d) £72 million
5. Who is Tracy Beaker's arch enemy?
a) Justine Littlewood
b) Peter Ingham
c) Cam Lawson
d) Louise Govern
6. According to Aesop's Fable, which animal did the tortoise beat in a race?
a) A snail
b) A cow
c) A hare
d) A cheetah
7. What are the two main characters in Normal People called?
a) Connor and Marie
b) Connell and Marianne
c) Corane and Max
d) Claire and Miguel
8. Chimamanda Ngozi Adichie's book Americanah won the Baileys Women's Prize for Fiction. What is the main character called?
a) Olanna
b) Kambili
c) Nkem
d) Ifemelu
9. What lights did Phillip Pullman write about in the His Dark Materials trilogy?
a) Southern
b) Western
c) Northern
d) Eastern
10. True or false: Agatha Christie is a pen name.
True
False
ANSWERS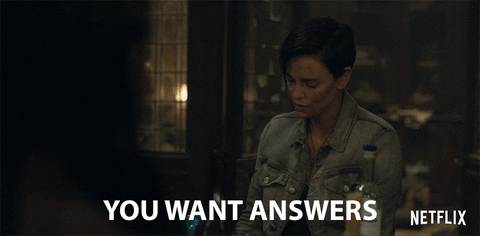 1.The answer is a) Roald Dahl!
"These books gave Matilda a hopeful and comforting message; you are not alone", written by Roald Dahl, who also gives lots of hope and comfort to readers around the world!
2.The answer is b) Go Set a Watchman!
55 years after her first published novel, To Kill a Mockingbird, Harper Lee's second novel - which is actually set before the first - was released!
3.The answer is d) A Tale of Two Cities!
This famous opener by Charles Dickens hints at the novel's central tension between love and family, and oppression and hatred. Oof!
4.The answer is b) £35 million!
The printer's manuscript is a handwritten copy of the original manuscript, provided by Smith to the printer in 1830. The Community of Christ church in Salt Lake City bought it for a whopping £35 mil!!
5.The answer is a) Justine Littlewood!
When Tracy's best friend Louise befriends new girl Justine at The Dumping Ground, all bets are off and Tracy - in her cloud of jealousy - forms a new enemy-ship with Justine.
6.The answer is c) A hare!
Yes, in the classic tale of tortoise vs hare, the rather surprising victor teaches us that you can be more successful by doing things slowly and steadily than by acting quickly and carelessly.
7.The answer is b) Connell and Marianne!
Connell and Marianne may live in the same small town, but the similarities end there. In school, Connell is popular and well-liked, while Marianne is a loner. But when the two strike up a conversation, something life-changing begins.
8.The answer is d) Ifemelu!
The story of Ifemelu moving from Nigeria to The United States, and, for the first time discovering what it means to "be a Black Person" has been widely acclaimed, with The New York Times saying, "Americanah' examines blackness in America, Nigeria and Britain, but it's also a steady-handed dissection of the universal human experience—a platitude made fresh by the accuracy of Adichie's observations"
9.The answer is c) Northern!
Northern Lights is the first book in the His Dark Materials trilogy and follows Lyra - and her daemon Pantalaimon - as they are flung into a world of intrigue, manipulation and war after thwarting a plot to save her father's life!
10.The answer is False!
Agatha Christie wrote all her famous crime novels under her real name. However, she did have a pen name - Mary Westmacott - but she used this to author six romantic novels, much to the dismay of her publishers, who preferred she stick with crime.