Let's Get Quizzical: Black Culture And Innovators
By NCS
October is Black History Month, and to celebrate, we've come up with a quiz on all things Black culture, innovation and pride. So, put our knowledge to the test, and maybe learn a new thing or two! Answers below…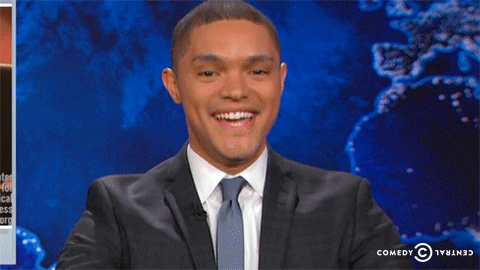 Questions:
1. We get to respond to things using animated GIFs because of which Black lady?
a) Dr. Shirley Jackson
b) Lisa Gelobter
c) Valerie Thomas
d) Katherine Johnson
2. Who became Bristol's first Black Social Worker and led campaigns for equal rights that enabled the first British Race Relations Act in 1965?
a) Paul Stephenson
b) Sir Learie Constantine
c) John Edmonstone
d) Marvin Reevs
3. Which Black boxer is known as one of the most successful sportsmen of all time and won 41 of his 44 professional fights?
a) Anthony Joshua
b) David Haye
c) Lennox Lewis
d) Chris Eubank
4. In 1987, who made history by becoming the first Black woman ever to be elected to Parliament?
a) Diane Abbott 
b) Oona King
c) Chi Onwurah
d) Bell Ribeiro-Addy
5. Who was the first Black solo British artist to headline Glastonbury?
a) Tinchie Strider 
b) Stormzy
c) Big Narstie
d) Dizzee Rascal
6. Who was named the first Young People's Laureate for London in 2016?
a) Caleb Femi 
b) Alice Walker 
c) Rita Dove
d) Malorie Blackman
7. Whose workings helped America win the space race and send people to the moon for the first time ever?
a) Katherine Johnson
b) Mae C. Jemison
c) Alice Ball
d) Marie Maynard Daly
8. Who was the first Black supermodel to cover British Vogue?
a) Tyra Banks 
b) Joan Smalls
c) Beverly Peele
d) Donyale Luna
9. Who wrote the book White Teeth in 2000, illustrating a vibrant portrayal of multicultural London?
a) Nels Abbey
b) Paul Mendez 
c) Zadie Smith
d) JJ Bola
10. Who won the EE Rising Star award at the 2018 BAFTAs?
a) Letitia Wright
b) Daniel Kaluuya
c) John Boyega
d) Michaela Cole
Answers:
1. The answer is b) Lisa Gelobter!
Yes, thanks to Lisa we get to use GIFs as a way of expressing our emotions! She was adamantly involved in the creation of Shockwave, a technology that formed the beginning of web animation. And played a significant role in the emergence of online video, later serving on the senior management team at Hulu. Although a science team at CompuServe led by Steve Wilhite was credited, Gelobter laid the early groundwork for the program by developing the animation used to produce 'JIF'/'GIF'.
2. The answer is a) Paul Stephenson!
In a chain of apparently minor events (including the throwing away of a newspaper, the sickness of a cleaner and rummaging in a bin) Paul was appointed as Bristol's first Black social worker. This move would transform race relations in Bristol as well as changing the political and social landscape of the whole of Britain.
3. The answer is c) Lennox Lewis!
Three time world heavy-weight champion. Two time lineal champion. 41 out of 44 wins. Olympic gold medalist. Holder of a CBE. LEnnox Lewis really is an absolute champ! 
4. The answer is a) Diane Abbott!
Diane is not only the country's first Black woman to become an MP, but she's also the longest serving Black MP in the House of Commons! She's been a member of parliament since 1987 and is currently the Labour MP for Hackney North and Stoke Newington. She is also the founder of the London Schools and the Black Child initiative, which aims to raise educational achievement levels amongst Black children.
5. The answer is b) Stormzy!
Stormzy hit the pyramid stage in 2019 for an historic performance that was praised the world over. He brought on appearances from Ballet Black, Dave and Freddo, and Chris Martin and used his opportunity to play a speech by Labour MP David Lammy on the disproportionate number of Black, Asian and minority ethinic people in the criminal justice system. Powerful stuff!
6. The answer is a) Caleb Femi!
Critically acclaimed poet and teacher, Caleb, became the first every Young People's Laureate in 2016! His goal was to normalise poetry amongst all young people in London, especially for those who felt that poetry was inaccessible or that excluded them. And hey, he might seem familiar...we worked in collaboration with him for our Life After Lockdown film. Check it out!
7. The answer is a) Katherine Johnson!
Katherine studied how to use geometry for space travel. She figured out the paths for the spacecraft to orbit Earth and to land on the Moon. NASA used Katherine's math, and it worked (obvs!) They sent astronauts into orbit around Earth. Later, her workings helped send astronauts to the Moon and back. Simple.
8. The answer is d) Donyale Luna!
Donyale entered the modelling world in a period which favoured 'white passing models', but soon shot to fame and was described as 'the first Black model who really began to change things; to enable more diverse beauty paradigms to break through'. She was on the cover of British Vogue in 1966, in a shoot inspired by Picasso's ocular-centric portraits. Time magazine even dubbed 1966 the 'Luna Year'!
9. The answer is c) Zadie Smith!
White Teeth was Zadie's debut novel and it was a huge success! It won the Guardian First Book Award, the Whitbread First Novel Award, the Commonwealth Writers Prize, two BT Ethnic and Multicultural Media Awards, the Orange Prize for Fiction and the Author's Club First Novel Award. And if that wasn't enough, it also got translated into over twenty languages worldwide and was adapted for Channel 4 in 2002! Phew!
10. The answer is b) Daniel Kaluuya!
The EE Rising Star Aware is the only publicly-voted award presented at the BAFTAs and it shines a light on up and coming acting talent. Daniel won in 2018, most notably for his performance in Jordan Peele's Get Out. And, in the same year was nominated for an Academy Award, a Black Reels Award, Critics Choice Award, Golden Globe Award, NAACP Image Award, and Screen Actors Guild Award. And he was only getting started! He joined the Marvel universe, starred alongside Liam Neeson and Viola Davis in Widows, and ran from the law in Queen & Slim. And there's a lot more still to come!