I Did An Apprenticeship And It Changed My Life
By NCS
include this article in your Skills Builder Journal. It could help you develop... 

This week is National Apprentice Week - an annual week-long celebration of apprenticeships across the country, and a time to recognise the success stories that come along with them! Our pals over at Multiverse (previously WhiteHat) help young people explore loads of different paths to fulfilling careers. Bilyana is doing an apprenticeship with them, and here's why it's so important to her…
Tell us a bit about your apprenticeship and the role you work in now...
I'm doing a Level 4 Project Management apprenticeship with Multiverse, and working full-time at Capgemini, as the outreach team administrator. My team works primarily with students in Year 10-13 to develop their employability skills, provide opportunities such as work experience and raise their career aspirations. The thing that drives me is knowing that my team and I empower schools to nurture students by providing them with opportunities that level the playing field for everyone. The scheduling, critical thinking, monitoring and management skills I learn on my apprenticeship align really well with my role, enabling me to work across various projects and stakeholders.
Why did you choose to do an apprenticeship?
In 2019, I made the decision to leave university, go out into the working world and reach my full potential. I chose to do an apprenticeship because I am an active learner, I wanted to grow my professional network and I wanted to gain work experience. During my time at university, I felt as though I wasn't doing any of those things, therefore I decided to go down a different route. Many of you may feel a pressure to go down the usual path, however I encourage you to do your own research, speak to a mentor and go for what you think will be best for you. If you don't enjoy the environment you're in and what you're doing, you won't put the work in. Subsequently, you won't be satisfied with the results. Choose what's best for your future!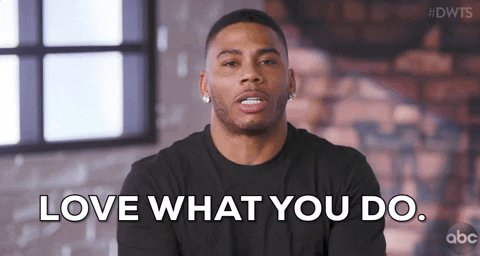 Did you face any challenges when trying to secure an apprenticeship? Was there anyone in your life you had to convince that it was a good move for you?
The main challenge was convincing my family that starting an apprenticeship was the right move for me. Neither of my parents attended university or even graduated high school, therefore they were really keen for me to get a university degree. They weren't aware of the benefits apprenticeships can offer which shows how important it is to be vocal about the value they do have. Nonetheless, I persevered because I was confident that it was the right path for me and as time progressed, my family and friends could see how I was developing my project management skills, building my professional network and gaining vital work experience, everyday of my apprenticeship.
Any tips for applying for an apprenticeship? How did you apply? 
One of my top tips for you is to emphasise the 'why' in your application. Emphasise the core reason you want to do the apprenticeship and explain how it will help you develop skills that will lead to a fulfilling career in the long-term. Another good thing to have on your CV or application is examples of any work experience you have, and it doesn't need to be related to the role you're applying for. You should also highlight any voluntary work you've done, or responsibilities you took on at college or school. It shows that you're willing to go the extra mile. Also, you should always outline what you have to offer. Focus on the skills that come naturally to you and the skills that are most relevant to the role you're applying for. For example, I'm naturally very organised and you need that to be a good project manager, so I made sure to highlight that with examples. Always gives examples!
You can create an account on GOV.uk to find apprenticeships near you. They aggregate apprenticeships from training providers. You can filter your search via level, job title and location. A wide range of apprenticeship opportunities should then pop up. It will give you the option to apply directly on the site or via the training provider's website. You'll be able to track all your apprenticeship applications and receive alerts about new apprenticeships. You can also access apprenticeship roles directly via training providers like Multiverse.
What are the main skills you've gained and how has your apprenticeship coach and community helped you achieve these skills? What's so special about your provider, Multiverse?
Multiverse emphasises the importance of continuous learning. Everyone has a coach to guide them through the apprenticeship, and give you objectives every month. They help you develop your strengths and work on your weaknesses. At the beginning I wasn't very confident working with Excel. After I shared my concern with my coach, they tasked me with watching tutorials on YouTube and applying what I learnt to my everyday job. Now I can create Gantt Charts in Excel and automate data which feeds into pivot tables.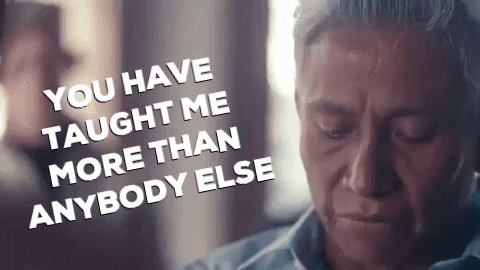 Community opportunities and events at Multiverse are a great way to develop your skills. I wanted to do more for my community through content creation, which led me to apply for the Apprentice Leadership programme. As an apprentice leader, I now help to shape and support the apprentice community at Multiverse via content creation.
What are the main benefits of earning while you learn, for you?
Getting paid whilst I do my apprenticeship enables me to become more independent. For example, I was able to move out of my family home and support myself financially. Having an income at an early age has made me become more responsible too, because I had to learn to budget well. Earning while I learn is also less stressful because I have a steady income and don't have to worry about being in debt later, as the apprenticeship is completely free and I get paid a full-time salary.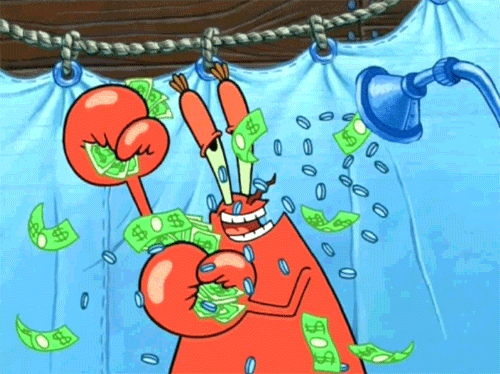 How has your apprenticeship set you up for a successful career?
My apprenticeship is providing me with the experience, skills and professional network I'll need for a successful career. It's designed to ensure that I apply the theory I learn in my everyday job, which already means I'm gaining the relevant work experience I need to excel as a project manager. It really only has one main goal and that is to help me reach my full potential. Since starting my apprenticeship, I have learnt to communicate more effectively and most importantly, widen my professional network. The content I've learnt is important, but the experience I've banked and the professional networks I've developed are the things that put me years ahead of other people my age.

Want to know more about taking on an apprenticeship? Head on over to Multiverse and start building your digital profile. Or, check out Caxie's story on why they chose to do an apprenticeship, and take a look at what Apprentice Nation offers.