How To Set Up A Festival From Home
By NCS
Include this article in your Skills Builder Journal. It could help you develop... 


Lots of events this summer may have been cancelled, but that doesn't mean the fun has to stop. No festival? No problem! Check out our top tips to bring the festival to you (minus the mud!). Decorate, dress up and share a screen with your mates...
Sort your set list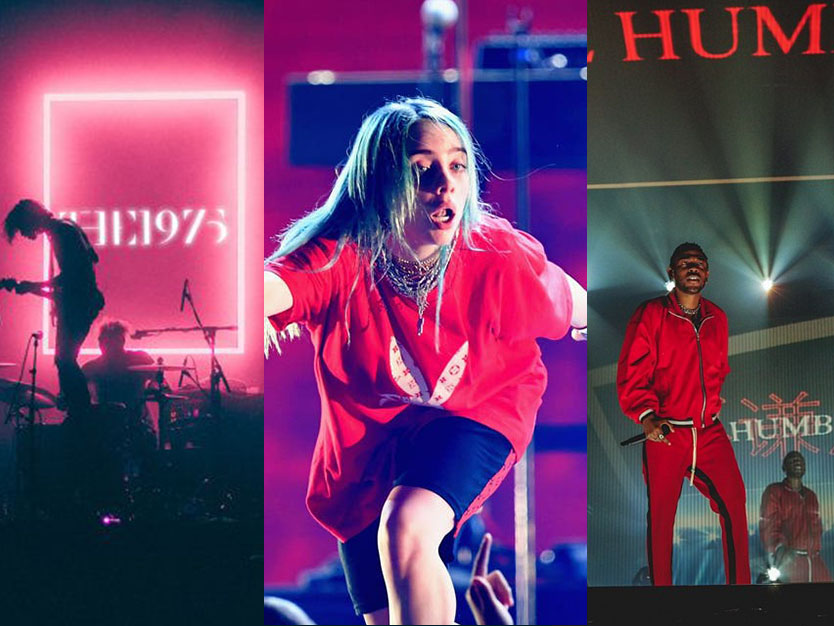 No festival is complete without a line-up that makes you dance till the sun comes up. Luckily, the internet is full to the brim of live performances that you can stream all night long for you and your mates. 
Looking for some pop rock? Check out The 1975's full live show from The O2 in London.
If you want to dance the night away, load up Calvin Harris's DJ set from Capital's Summertime Ball, Dua Lipa's 2018 performance at Tomorrowland, or Marina and The Diamonds at Lollapalooza. 
For a more mellow vibe, check out Lewis Capaldi live at TRNSMT in 2019, or Billie Eilish's set from Music Midtown Festival. 
Want some power in your headline act? He was supposed to be headlining Glastonbury this year, so why not queue up Kendrick Lamar's set from Reading and Leeds 2018? Or get some classic British nostalgia with this Oasis gig from way back when in 1996. Want to shout-sing Mr Brightside from the top of your lungs? Of course you do! Check out The Killers at Glasto in 2017. 
After your headline act, why not wind down the night with a bit of chill from the likes of Bon Iver or James Blake. 
Once you've found the performances you want to party to, use the Festival Poster Generator and create a shareable lineup with your pals! 
(And, if you don't want to create your own line up, here's one you can use right away, with all the acts from above!)
Set the scene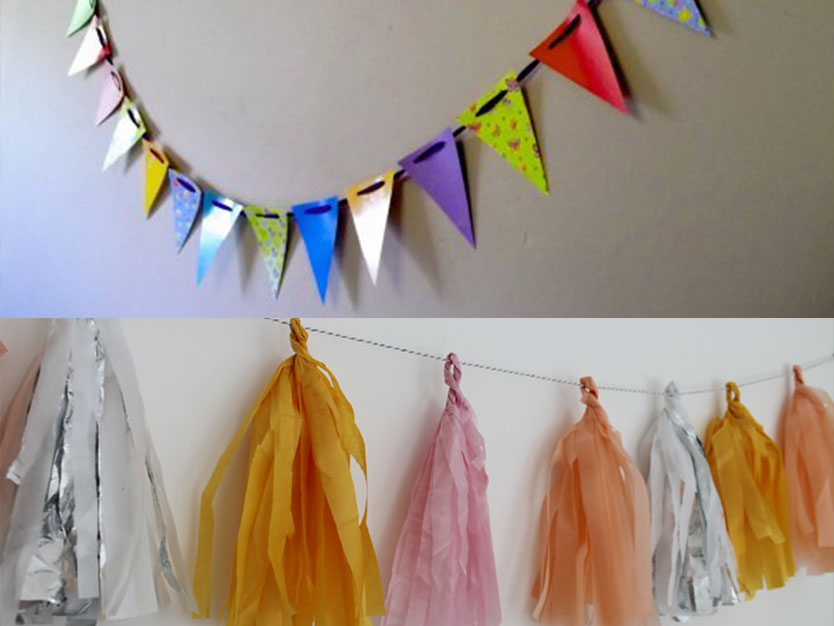 You've got your lineup sorted, now it's time to make it all feel real...and that means decorating! Festivals are full of flags, bunting, lights and more, and you can bring all of that to your room.
For festi-feels, string up some bunting around your room. Cut up triangles of different coloured or patterned paper and punch a couple of holes in each one near the long flat edge. Find some coloured ribbon or string and thread through each individual flag. Tie a loop at each end of the ribbon, and hang up.
If you've got tissue paper, why not make a tassel garland too! Fold a sheet of tissue paper in half lengthwise, and then half again, width wise. Put the folded end at the top, and cut small strips up from the unfolded side, not cutting all the way. Unfold the paper so the cut strips are on either side. Next, gently roll the paper up, making sure the tassels don't get tangled. Twist the middle section of the roll - it'll look a little bit like a Christmas cracker. Then, turn the twist into a loop, and string through some coloured ribbon. 
Add some fairy lights to the mix for a cosy, outdoorsy feel and you're good to go!
Snack it up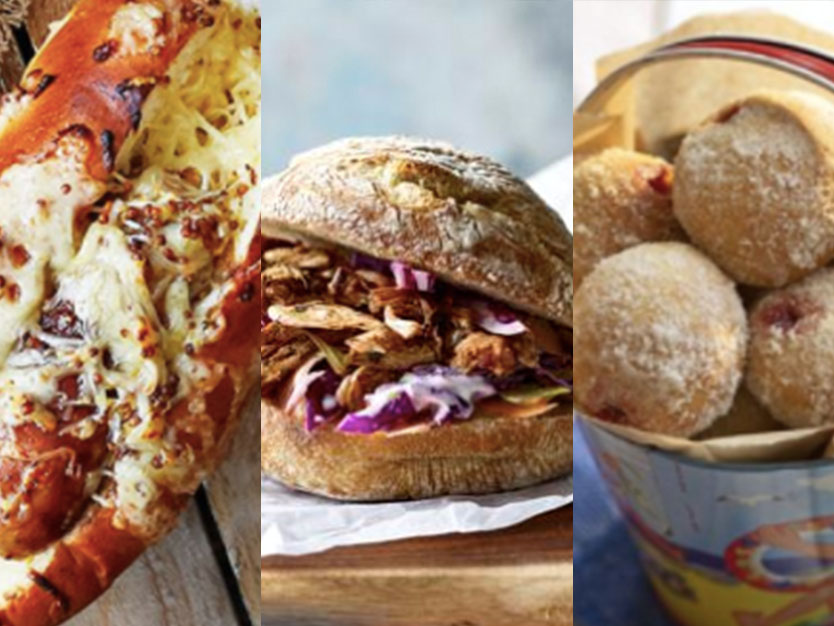 Nothing says festival like food-truck food. And while you might not be able to bring a whole truck into your bedroom, you sure can whip up some snacks to munch on during your show.
Why not give these honey mustard hot dogs a go? Or these super easy to eat mac, cheese and veg bites? Vegan? No problem! Take a bite out of this jerk jackfruit burger.
And if you've got a sweet tooth, check out how to make delicious hot sugared doughnuts.  Then, round everything off with a spiced pina-colada mocktail. Perfect!
Steal the show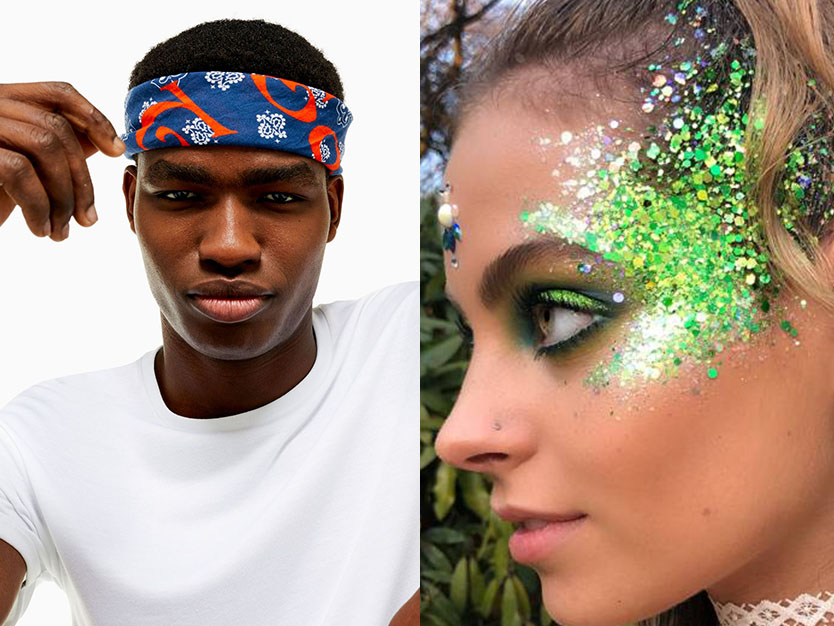 Of course, going to a festival means getting dressed up. Now, you won't need any wellies for this festival, but there are definitely some other staples you shouldn't pass up. 
Glitter? Yes. Coloured hair? Absolutely! Bucket hat? You got it. Keep it simple with a bandana? Sure. Sunglasses? Okay so you'll be inside and that's usually a no go... but for this occasion, get spec-ed up! You could even create your own festival wristbands using these templates... no wristband, no entry!
Now you've got all you need to set up a festival, the last thing to do is think of a name. Couch-ella? Gla-stay-bury? Lollapa-lockdown? Bed-stival? Okay, enough of the puns, you get the idea...now go get your festival on!