How To Host A Virtual Escape Room
By NCS
Include this article in your Skills Builder Journal. It could help you develop... 


So, you've watched everything on Netflix. Completed every TikTok dance challenge. Rearranged your bedroom 2546 times. Exhausted your quiz questions. What else can you do?! How about host a virtual escape room for your friends and watch as they attempt to solve clues and riddles that you set for them?
Sounds pretty great right? We think so. That's why we've created a handy guide for everything you need to know about setting up a virtual escape room of your own.
First thing to know is, this isn't a five minute job. Hosting an escape room takes time, but boy will it be worth it.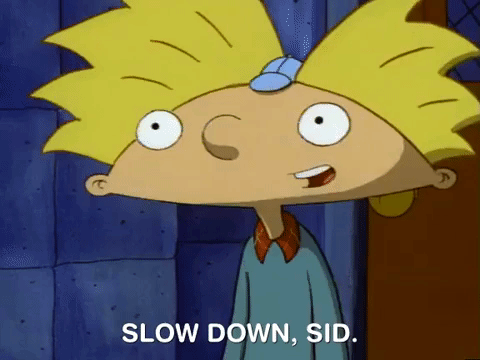 Work out how to host
One of the biggest decisions to make is how you'll host the escape room in the first place. Do you want to share your screen and have your friends work together in one space? Or do they all have to work separately and submit their answers through private chat? Maybe they tell you directly or use a form online. 
Have a mixture of puzzles
Where a quiz is made up of questions, escape rooms are generally made up from a series of cryptic puzzles and riddles. In an online version, this might be using visual riddles like these ones. Or word based ones like these. You can be as creative as you like but make sure you vary the styles.
Maybe teams need to spot patterns, or count particular shapes, do they need to solve anagrams? Or maybe they need to flex their maths skills. There are lots of good ideas to look at here.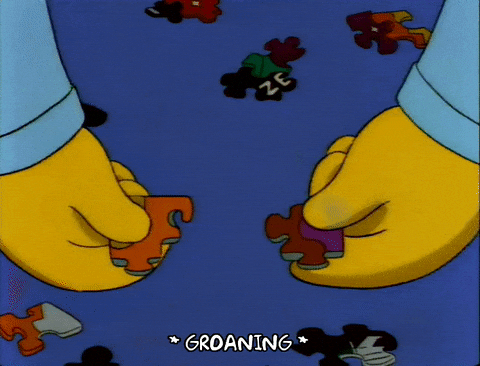 Cater to your audience
So you've worked out how to host it, and what type of puzzles you'll use. Now you need to know what your audience is like and judge how hard to make it.
You can't beat the satisfaction of suddenly realising the answer was right in front of you. But this satisfaction will only come if teams can solve the puzzles in the first place, so don't make your riddles too hard! You could also be a bit of a trickster and throw a super easy one or two in there to throw them off!
Time limit is everything
In real escape rooms, you're usually given about an hour to solve all the puzzles and, well, escape the room. So stick to this and figure out what number of challenges and puzzles you'd need to fill that hour. When the teams know there's a time limit involved it will heighten the fun, and give you something to laugh at as the clock ticks down and they're still racking their brains together!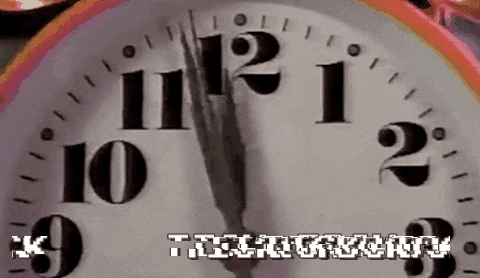 Give it a story
To make your game super engaging, why not give it a story or a theme? Just think about your favourite film genre for inspiration; maybe the team are stuck on a pirate ship and will have to walk to the plank if they don't escape. Or maybe they're spies trying desperately to solve the case. Immersing your teams in a new world makes for a much more engaging game.
Put it all together
Once you've got everything decided you need to pull it all together into a format for people to play. A simple way to do this is by creating a series of images with the clues hidden within - like the visual riddles. These are easily made on platforms such as Powerpoint or Google Sheets and exported as PDFs.
Teams then scour these PDFs to try and solve the puzzles which are presented to them one at a time. They need to successfully solve one before moving onto another. Or if you're feeling particularly technical, follow this guide on how to make an escape room using Google Forms.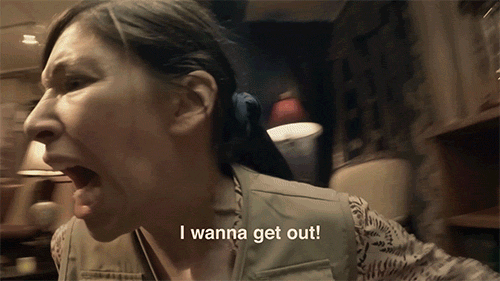 Host!
Once you've got everything sorted, invite your friends to an online video chat, share your screen and see if they escape! You could even invent a character for yourself - maybe you're an FBI agent who needs their spies to solve the case - so when they join the call they're immediately immersed. Then, throughout the game, if they need help, they can ask you, in character, if you've got any ideas.
So now you're all set, the last thing to say is...good luck!