Change-Makers: Support Our Supermarkets
By NCS
Include this article in your Skills Builder Journal. It could help you develop... 



When the UK lockdown was announced, NCS Grad Shannon and her friends from the Blackburn Rovers Community Trust had to think about how to do a social action project a little differently.
"As we couldn't meet face-to-face, we held a Zoom video call to decide on our project" Shannon said. And that Zoom call led to the team coming up with Support Our Supermarkets, or #SOS.
What is #SOS? Well, Shannon explains, "We wanted to do something to recognise the commitment of supermarket workers, who are safely providing food for their communities, whilst risking their own health and that of their families."
The idea of the campaign was to spread some joy through simple acts of kindness, by giving small gifts and messages to the employees.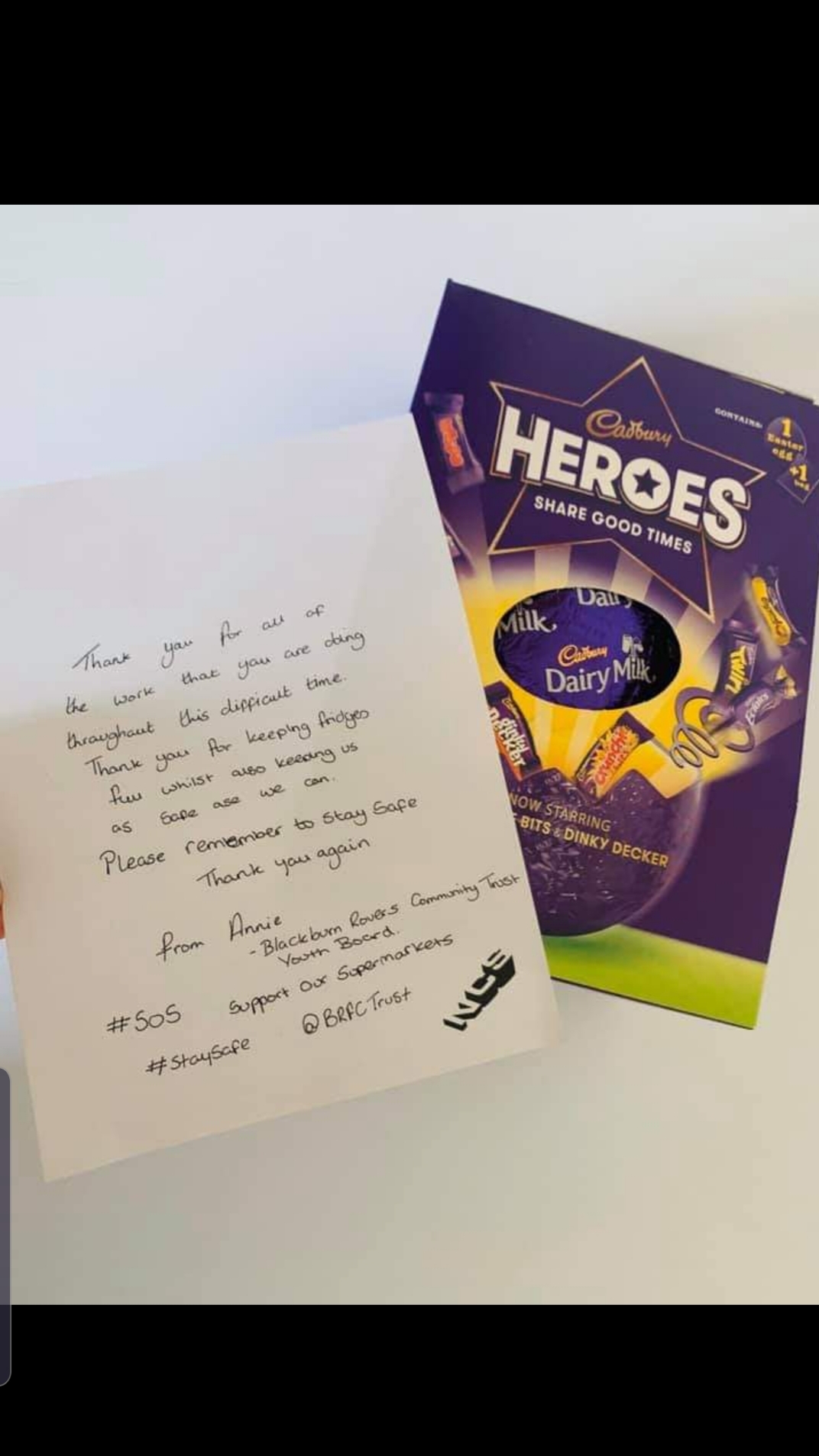 "We asked that when people were out shopping for their essential items, they picked up one extra item to give to a supermarket employee as a show of thanks." said Shannon, "this could be some chocolates, or flowers, and along with the gift, we wrote thank you notes."
From till workers to queue monitors to shelf stockers, Shannon and the team made sure everyone in their local supermarket was recognised, and felt appreciated. "Seeing the person's face light up when they get the gift and letter… it's like worry lifts off their shoulders for a moment and they feel really appreciated," said Shannon, who found that bringing happiness and positivity was so important in such a difficult and strange time.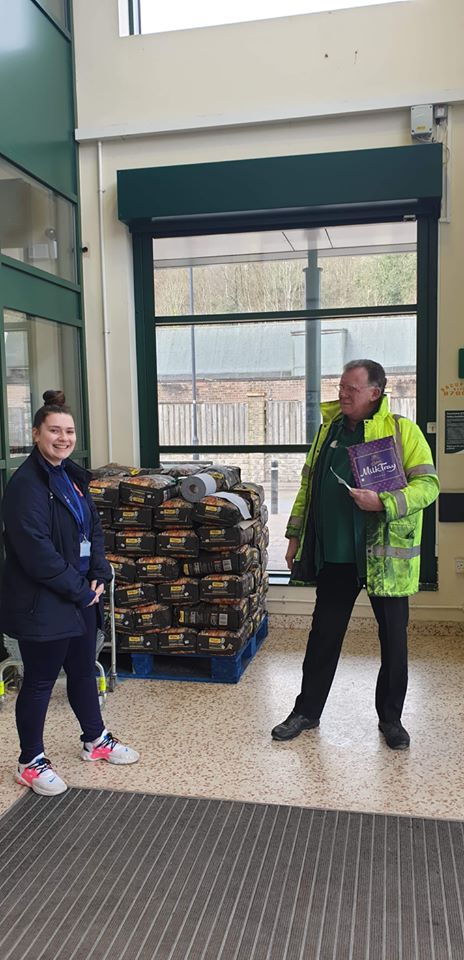 And it also helped Shannon personally too. Suffering from anxiety, she said that "actually leaving the house to do the challenge was quite difficult, as it heightened my anxiety… but it definitely had a positive effect on me as well as the workers!"
Creating a fun and powerful challenge that everyone could get involved with easily during this time was what Shannon and her team set out to do, and they definitely succeeded! "It's something that doesn't take much effort, but gives so much joy and pleasure to everyone. It really shows the value of the people working during this time" said Shannon.
You can follow the story @BRFCTrust, and spread joy of your own using the #SOS and #SupportOurSupermarkets.
WANT TO MAKE A DIFFERENCE WHERE YOU ARE?
Wondering how to help vulnerable people in your community during coronavirus? See how Rebekah did it. Are people your age feeling the same as you right now? Check out Izzy's documentary 1 Question, 19 Answers.
And if you've already taken part in a social action project that you're proud of, let us know! Tell us all about it here.