Best Shows For Trans Visibility
By NCS
To celebrate LGBTQ+ History Month, we wanted to know what shows and films you love and think have the best trans visibility - from characters to storylines. (And just for total transparency, there are some topics raised in these picks - such as drug use - that we at NCS don't advocate, but we're here to share what you guys are watching...) Here's the rundown of some of your favourites! 
Pose (U)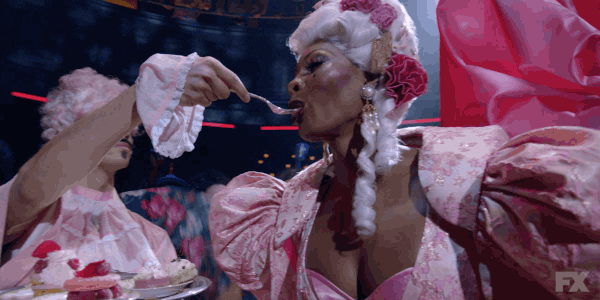 Pose is a fictional TV series set in New York City in the late 1980s and early 1990s. It centers around the gay and trans community, ball culture, the AIDS crisis, the strong juxtapositions between the uptown Trump-era and the downtown social scene. But more than anything, it focuses on family and what that means when you get to pick your own - we meet Blanca, a mother to LGBTQ youth who have been rejected by their birth families, and her chosen family, the House of Evangelista. They do what they can to survive, and go to the balls every weekend to thrive, where they challenge other houses to walk in various categories in front of the ballroom and judges and are given marks on their outfits, attitude or dance skills. The show also made history by hiring an unprecedented number of LGBTQ cast members, including five transgender women of colour as series regulars, which is the most of any scripted show. Tens, tens, tens across the board! 
Disclosure (15)
Disclosure is a documentary from director Sam Fedder and executive producer Laverne Cox (most well known for her role as Sophia in Orange Is The New Black) looking at trans representation in film, and personal reflections from interview subjects - all of whom are trans. It's a tough reminder that onscreen stories of trans people haven't always been positive or empathetic. Their stories are usually bit-parts, repetitive or one-note, where most commonly, their entire character arc is solely based on them being trans and nothing more. But, there is also hope. 
According to a GLAAD study, 84% of Americans don't personally know someone who is transgender. Disclosure talks about the fact that more roles and higher visibility, means more and potentially better information, and a more realistic understanding and depiction of trans life.
Euphoria (18)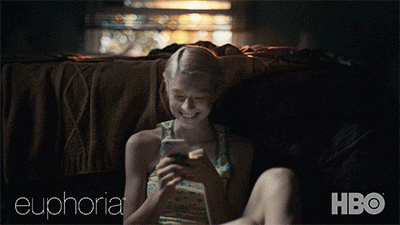 Euphoria gained immediate popularity and success when it was released in 2019. The series follows a group of teenagers in highschool as they grapple with sexuality, addiction, family ties, friendships and just trying their best to get through life. It's a gritty, beautiful, sad and human portrayal of adolescence, and you love it for the character of Jules. Jules is a trans-girl played by Hunter Schafer, but the reason you love her is because Euphoria shows her as so much more than being trans. GayTimes.co.uk said of the show, "The way in which queer people's identities is examined is groundbreaking because being queer isn't their main character trait. Each LGBTQ character has their own battles to fight, and their sexuality or gender identity is always shown as secondary to their plight: never the cause of it."
Alice Júnior (15)
First time feature director Gil Baroni tells the story of Alice - a charming, energetic and confident trans YouTuber who lives in a big city in Brazil and is only looking for one thing - her first kiss. Cut to, her dad getting relocated through work and her having to find her feet again, in a much smaller, conservative town. The move creates a lot of drama, and brings a lot of ignorance in Alice's life, from people her age and teachers alike. Alice is faced with bullying, bigotry and belittling. But, it won't stop her. She may get misgendered, but she's proud of who she is, and what she wants from the world.
Transhood (15)
Transhood is a documentary made by filmmaker Sharon Liese. Filmed in Kansas City, Missouri over the course of five years, the film focuses on four trans children - Jay, Avery, Leena, and Phoenix - and their lives. By sharing personal realities of how gender expression is reshaping their lives, the film explores how these families struggle and stumble through parenting, and how the kids are challenged and transformed as they experience the complexity of their identities. Their families, from working and middle class backgrounds, face many obstacles whilst raising their children - from religious family members, fatigue, and the financial burdens of trans-affirming healthcare in America, which isn't covered by many insurance plans. The documentary is heart-felt, tough, vulnerable, honest and beautiful all at the same time and shows the struggles, reality and celebration in the children's lives. As it follows the course of five years you really get to see their growth and journey and gain a real understanding of who they are. 
The Chilling Adventures of Sabrina (15)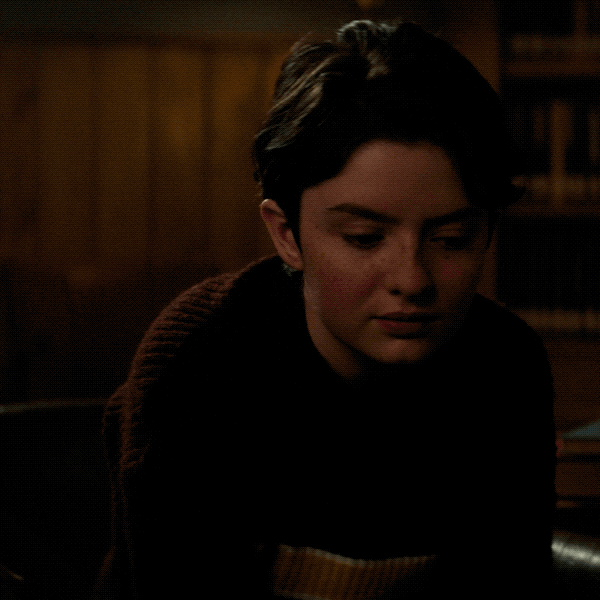 While this show is set in a world of witches and fantasy, the character of Theo is more than real and a representation of trans life that you love. Theo, born Susie Putnam identified as non-binary from a young age. He would later identify as a transgender boy, and is played by Lachlan Watson, who identifies as non-binary. Throughout the different seasons of the show, Theo's self identity is a big (but not sole - we also see that they are an athlete, a student, the glue to their friendship group, and a literal lifesaver) part of their development. In the first season, Theo is known as Susie, but their gender is never talked about. In season two, Susie comes out as a trans man and names himself Theo. And like many of your other favourites, the reason you like this representation is because Theo's gender isn't his only attribute. It's just used to boost his overall character growth. 
Supergirl (12)
Much like in Superman, this series follows Supergirl on her journey to embrace her powers, and adventures to keep citizens safe. In the fourth season of the show, Nia Nal joins CatCo as a reporter. But she's more than just a reporter, she's also an alien from planet Naltor, and becomes the superhero Dreamer - with the power to dream future events - and fellow hero alongside Supergirl. Played by Nicole Maines, Dreamer is the first transgender superhero on television, and also somewhat of a hero in real life! Nicole was assigned male at birth but identified as female from a very young age. At elementary school, teachers received a complaint about her using the girls' bathroom and decided to ban her from those facilities. Her family then decided to sue the school district. This became a landmark case, as schools in that district were then banned from forbidding transgender students from using the bathrooms that matched their gender identity. Speaking of her character, Nicole says the thing she loves most is "she's 'a trans character whose storyline doesn't revolve around her being trans. She is hopeful. She is good. She is powerful. She is wise. She's caring. She's such a good friend. And I want Nia to be so many things before she's trans."
Do you have any favourite films or shows that show trans visibility we may not have mentioned? Who are your favourite trans characters? Let us know over at @NCS!