Superstars: Pollution Solution
By NCS
Include this article in your Skills Builder Journal. It could help you develop...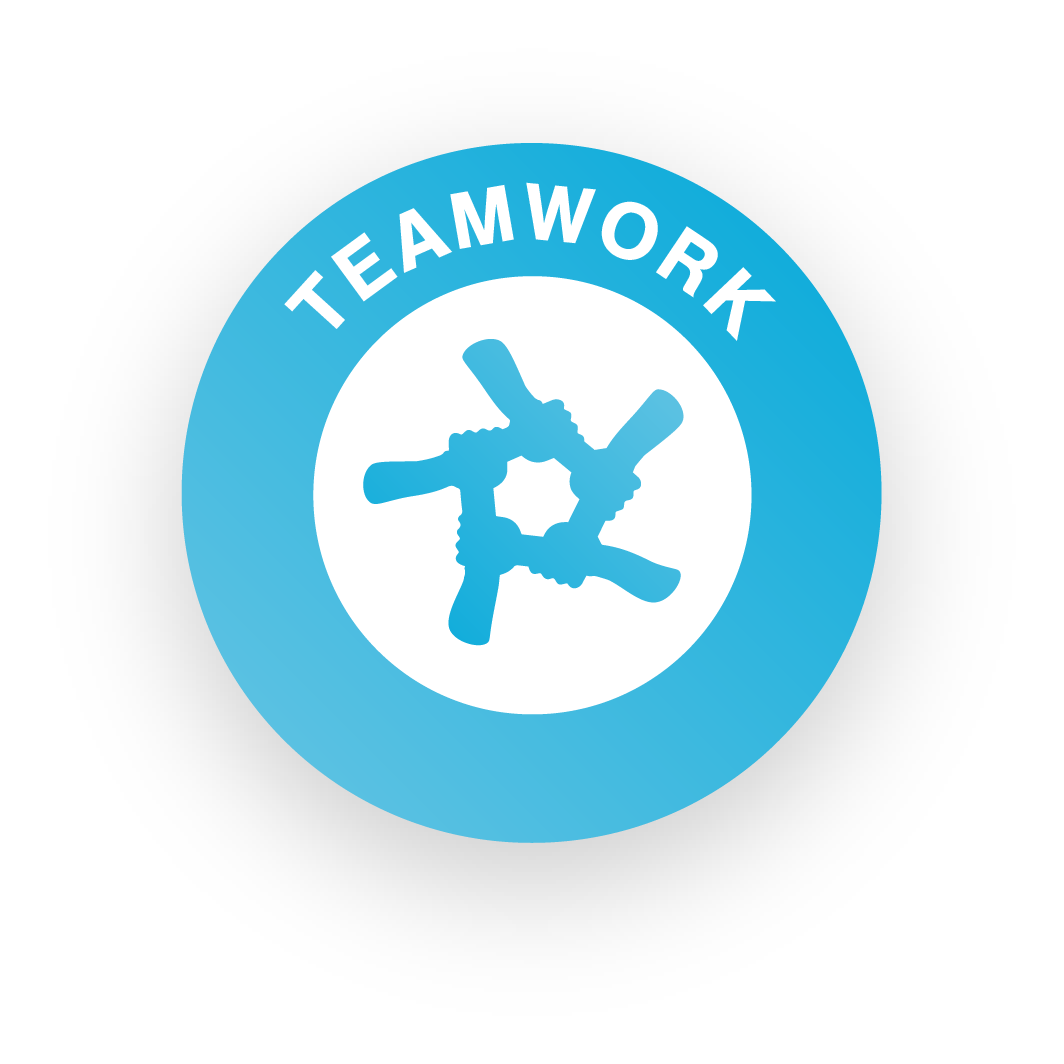 Every year, one million tourists visit the beaches in Weymouth. For Lily and the rest of Team Pollution Solution, there was a concern for the environmental impact this has on the community they live in. Lily explained, "We felt that in the heatwave, even more tourists were visiting Dorset's beaches and the level of litter was rising rapidly."
So they set out to do something to help their local beaches and educate tourists and the people who live there. Over the course of a week, the team carried out lots of different activities, encouraging people to take action and keep Weymouth tidy.
First, they set up an Instagram to document what they were doing and to help raise awareness online. Next, it was time to organise their first beach clean. With bin bags, litter pickers and plenty of sunscreen at the ready, the team combed the beach, "collecting multiple bags full of litter"
But this litter wasn't going straight in a bin. Instead, the team decided to use it as a tool for raising awareness. 
"We sorted and cleaned all of the rubbish, and then created three pieces of artwork: a fish, a turtle, and a jellyfish." Lily explained. The art was made up of things like drinks cans, plastic bottles and tops, old coffee cups, crisp packets, hair ties, and even bubble pots that were found amongst the pebbles.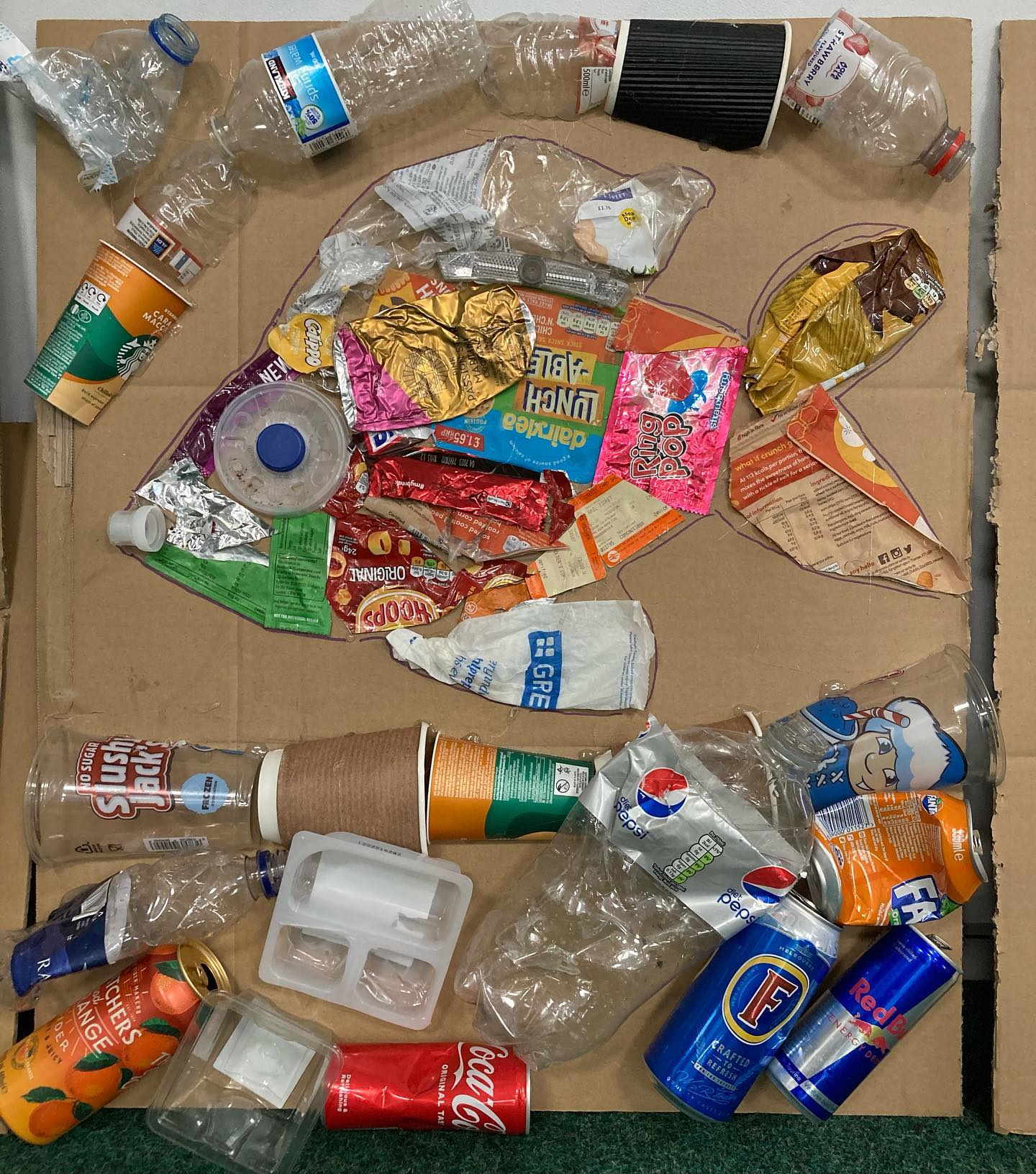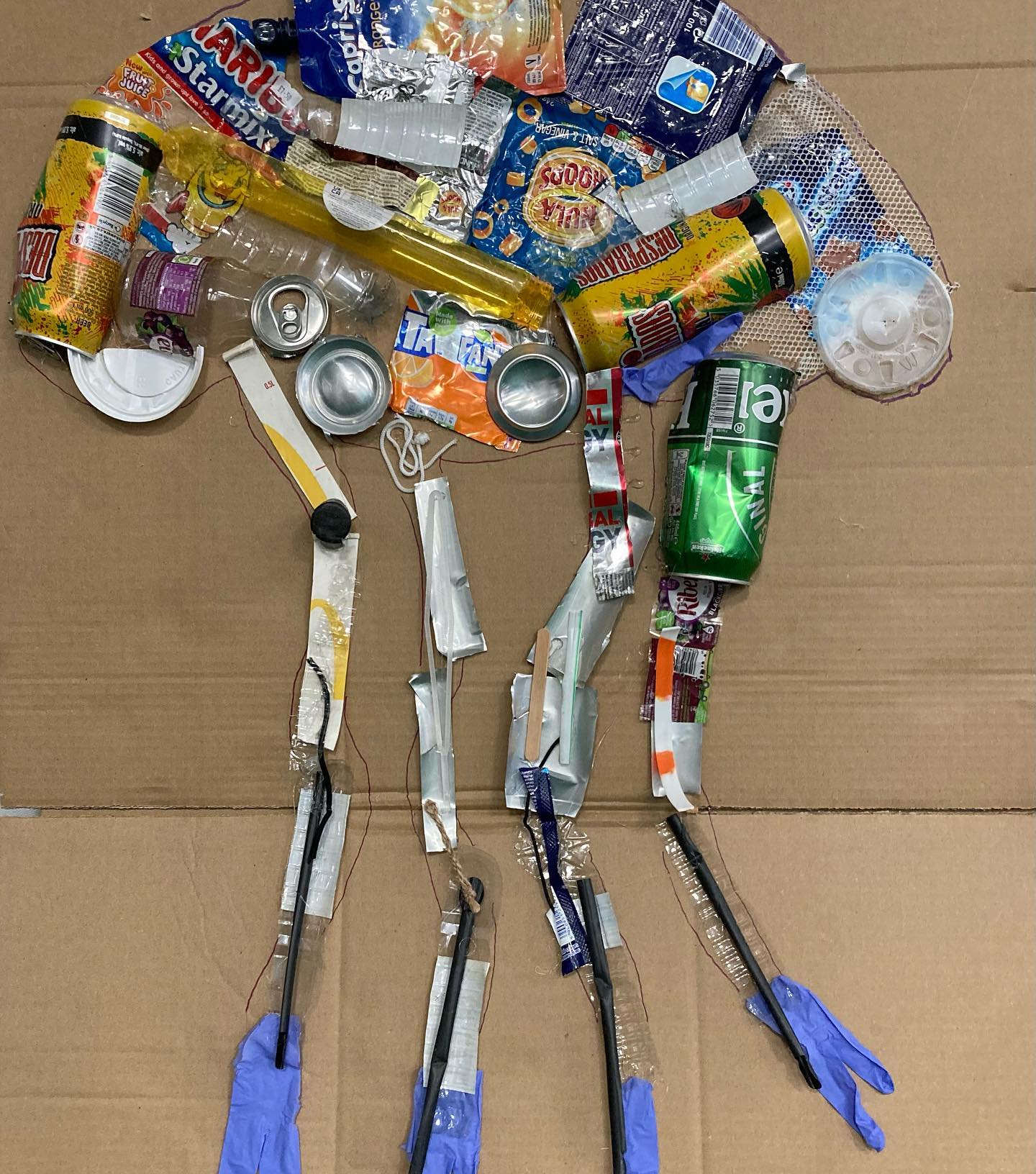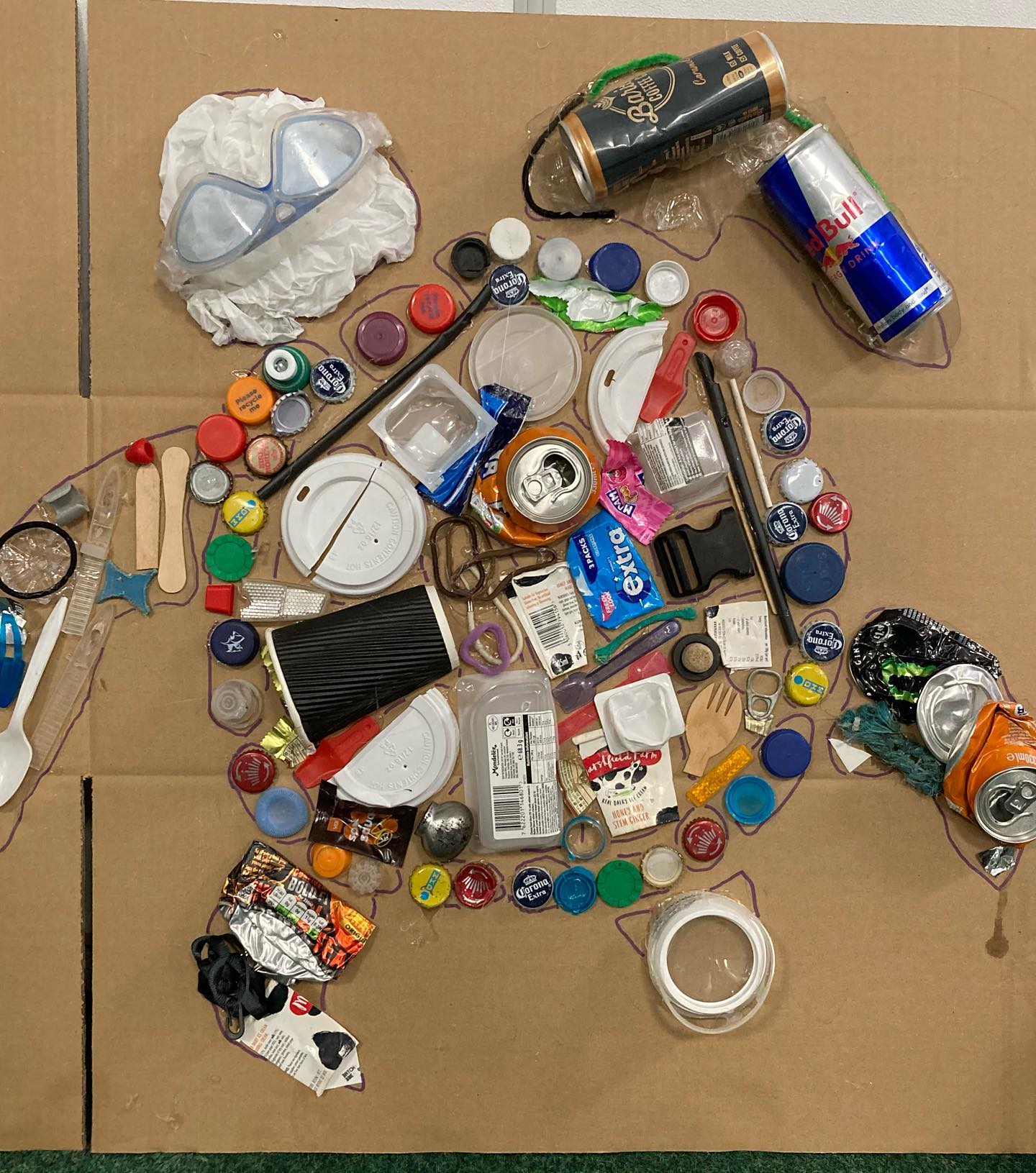 The next day, Pollution Solution took their artwork down to the beachfront and set up a gazebo and table, displaying the art and putting out homemade cupcakes and leaflets. Here, they encouraged the public to take part in their own beach cleans and learn more about the impact that plastic has on the environment. 
"We asked people to attend our second beach clean, and complete our beach bingo, which was an activity we created that included finding different types of rubbish on the beach. We also split into two groups and asked businesses on the sea front to display our leaflets."
The next day, the team did their second beach clean and once again filled up multiple bags with rubbish, created videos for their social media documenting what they were doing and encouraged others to join in. 
Lily said of the experience as a whole, "we enjoyed helping the community and talking to the public about our passions. We really liked seeing what a difference we made on the beach and how grateful local people were."

WANT TO MAKE A DIFFERENCE WHERE YOU ARE?
Want to carry out some social action in your community but aren't sure where to start? Take a look at a Changemaker group near you…
And if you've already taken part in a social action project that you're proud of, let us know! Tell us all about it here.