Superstars: Brighton Period Project
By NCS
 Include this article in your Skills Builder Journal. It could help you develop... 



Isabella and her team came together this summer through NCS. As a predominantly female group, they knew they wanted to do something for their social action project that would help young girls like them in their community. 
"We wanted to tackle homelessness in Brighton and Hove, and period poverty is an aspect of this that is often not spoken about and is a taboo subject" said Isabella.
The group started to research what period poverty meant and how it's affecting Brighton. They decided to start Instagram and TikTok accounts to spread important information, and be inclusive, diverse, and de-stigmatise ideas around periods. They even managed to go viral on TikTok with a few videos! 
"An average menstruator has 480 periods in their lifetime" Isabella explained, "The AHPMA estimates you'll use an average of 22 tampons or pads each month. With these estimations, the average spend is over £18,000 on period products in a lifetime."
This figure shocked the team, and they knew they had to do something to try and help people who menstruate in their local community. They got in touch with AntiFreeze, (a branch of Off The Fence, a local homelessness charity in Brighton and Hove) and set up a plan to create a donations page and drop off points.
The donations page would raise money to buy period products that they'd then give to AntiFreeze, and the drop off points would be used for the general public to donate period products that they had bought themselves. 
"Through our social media we helped reach a wider audience, and that helped us reach our Go Fund Me goal of raising £450. Many local shops in Brighton Lanes have also taken our posters and the supermarket HISBE have taken a donation box in their shop too" said Isabella.
The team also did a Period Drive in Brighton, where they made posters, decorated boxes, and collected donations - both money and period products - that they then gave to AntiFreeze.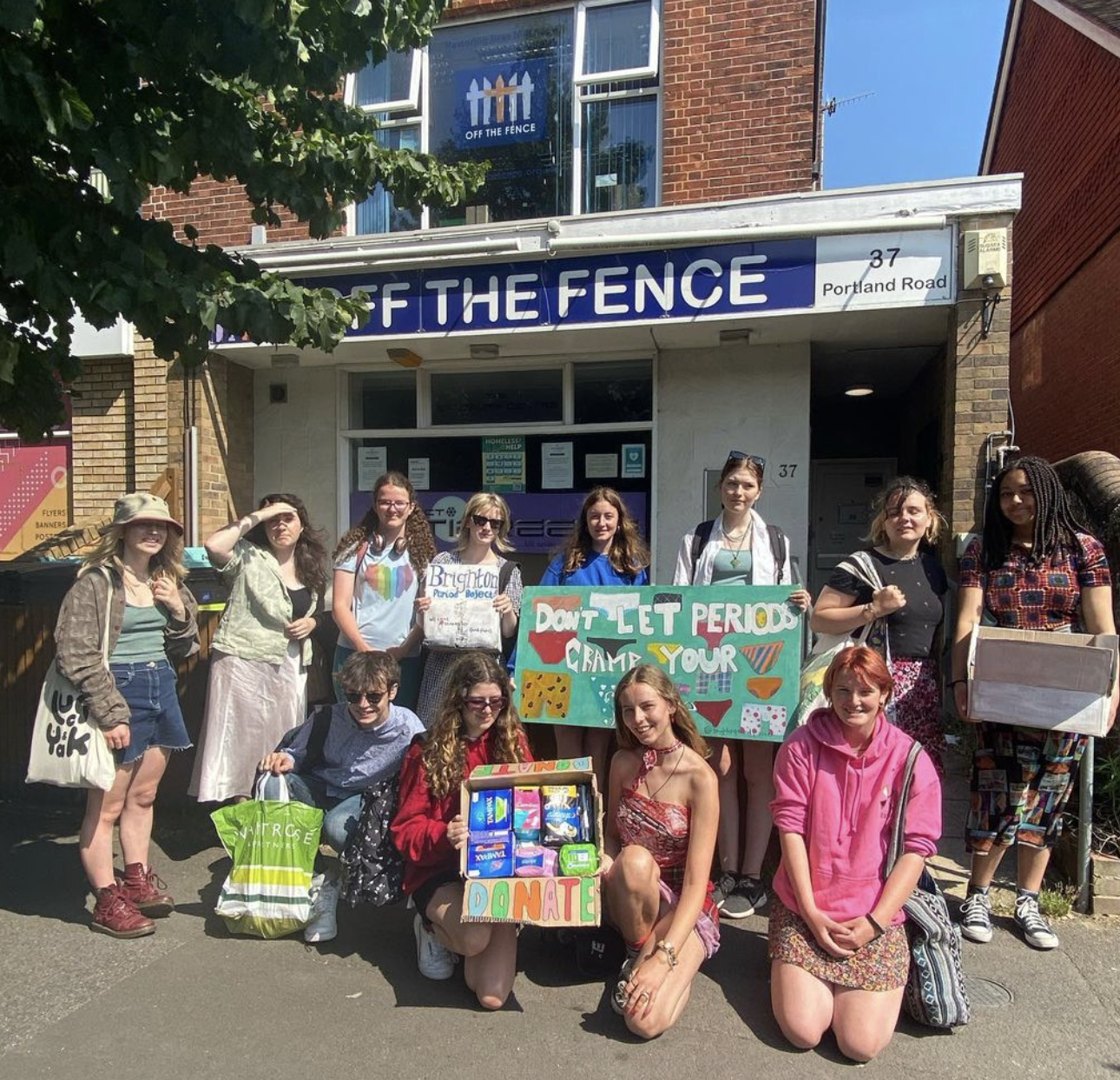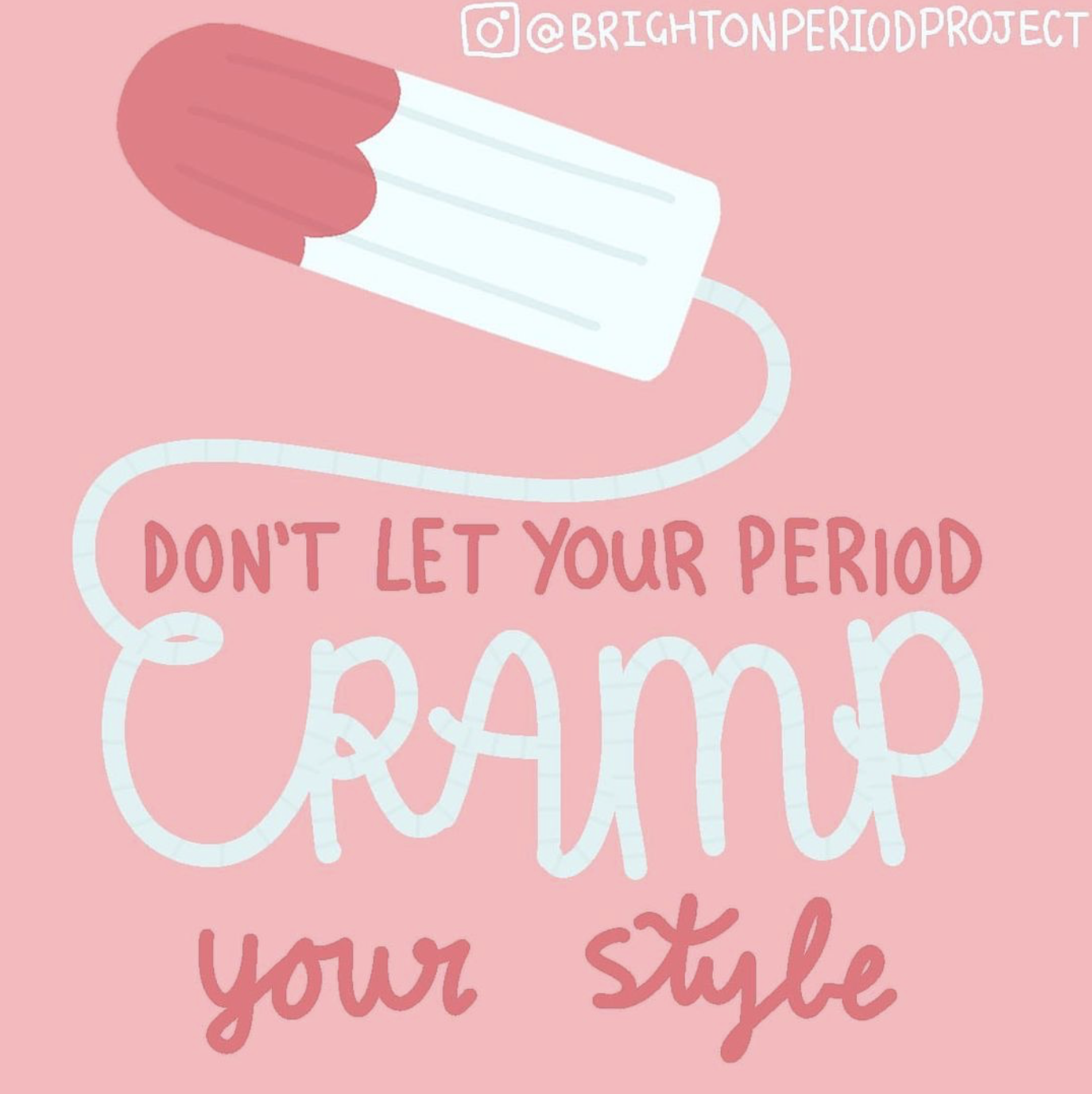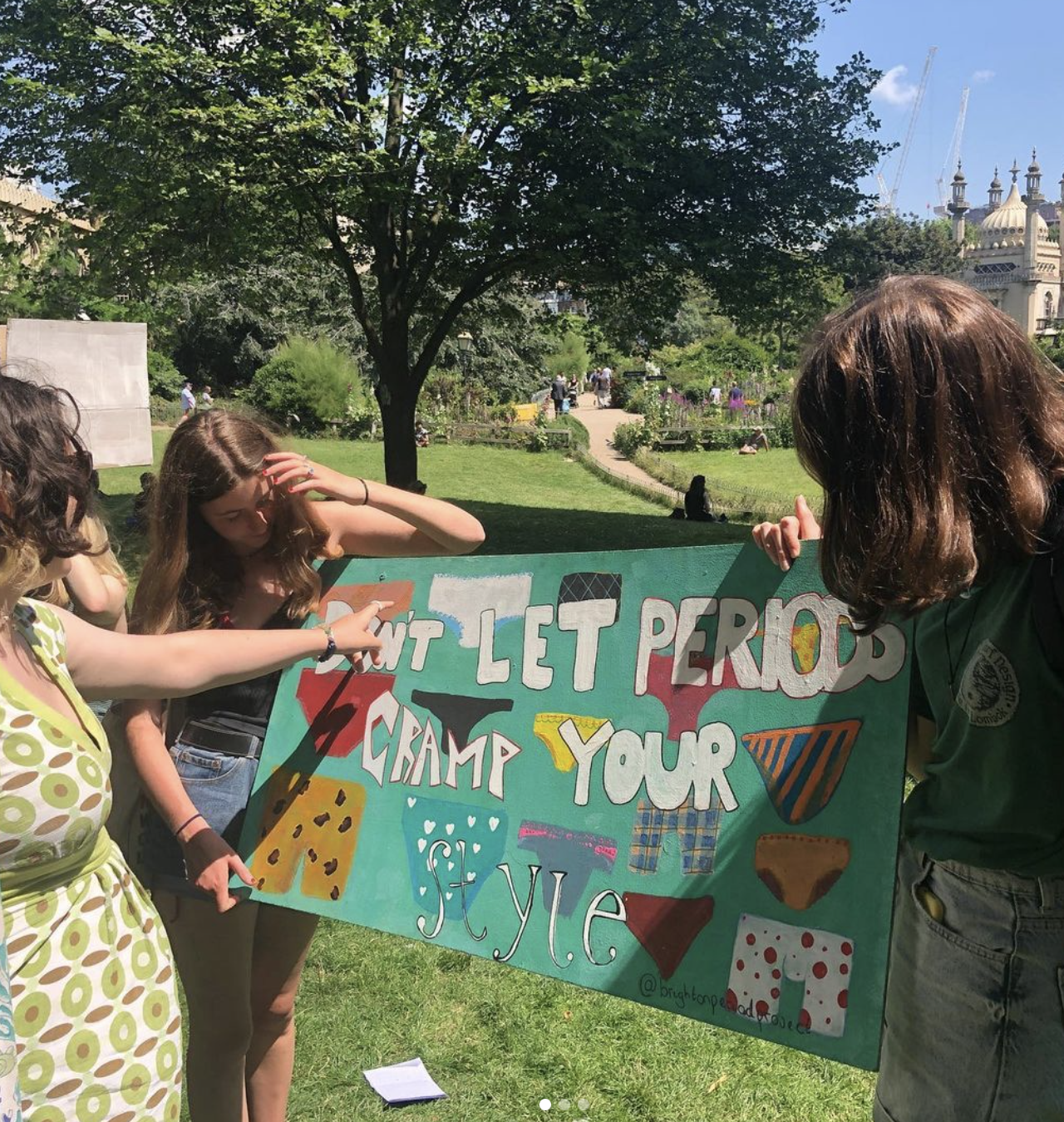 And they didn't stop at the end of their NCS experience. The team regularly carry out Period Drives - with their most recent one happening in the middle of August, where they collected £143.85 in monetary donations, 689 period products, 5 hygiene products, 14 bras, 4 pairs of underwear and a bag of clothes that will all be donated to Off The Fence and local women's shelters and food banks. 
Isabella and her team hope that their project "will continue to raise awareness and have a long lasting impact on the understanding of period poverty, and that the products we've collected will have a greater impact for those who need them."
WANT TO MAKE A DIFFERENCE WHERE YOU ARE?
Want to carry out some social action in your community but aren't sure where to start? Take a look at a Changemaker group near you...
And if you've already taken part in a social action project that you're proud of, let us know! Tell us all about it here.