How A Shared Fan-language Can Help You Make Friends
By NCS
By Beth (she/her) who is studying four A Levels, and her main interest is pop culture.
The American magazine Wired recently published an article on the 'fanilect',  which is where fans routinely use artist lyrics, or references to popular theories and memes, as a form of shorthand communication.
In the case of the Taylor Swift 'fanilect', a single phrase truly communicates a thousand words — one mention of that iconic red scarf evokes years of tabloid rumours about Jake Gyllenhaal, 'All Too Well' and the subculture surrounding the singer's 2012 (and 2021) release of the RED album (think small town girl from the American south meets the Big Apple in all its autumnal glory).
The recognition of this shared 'fanilect' stems from the reaction to Swift-themed statements given during a recent US Judiciary Committee hearing. One senator  instructed a company to realise "I'm the problem, it's me" (a lyric from the chart-topping single Anti-Hero), and another senator described the situation as "a nightmare dressed like a daydream" (in reference to Swift's 2014 hit Blank Space).
Self-described 'Swifties' have been quoting their favourite artist's lyrics in casual conversation for well over a decade now, but when US senators did so it was deemed peak "cringe". When shared between fans, these lyrics and references hold meaning and represent their connection and sense of community, but when strangers to Swift try their hand at referencing, it ceases to be 'fanilect' and becomes, well, just quoting song lyrics. For Swifties, knowledge of fan culture maketh the fanilect.
While 'fandoms' and 'fanilects' often bring people together — some people have even met their future partners through shared fandom! — it can also lead to people finding themselves locked in rivalries despite liking very similar media. Think Kanye/Swift, Star Wars/Star Trek, and MCU/DCU which are both American superhero movie franchises with near-identical tropes and storylines. 
But on the positive side, the language — or 'fanilect' — is key to forming bonds in places where more obvious identifiers are inappropriate. For example. a 'Swiftie' might be discouraged from wearing their favourite artist's merch in a formal setting, but their language cannot be policed. Fanilects are simultaneously undetectable and a flag of unification in a world not dominated by fan culture.
Fanilects can also be used to discuss mental health and wellbeing in an engaging and non-threatening way. Swift's songwriting has allowed fans to compare their own experiences using her fanilect, discussing former relationships with 'their own Jake Gyllenhaals' and 'entering their reputation era' after a traumatic experience.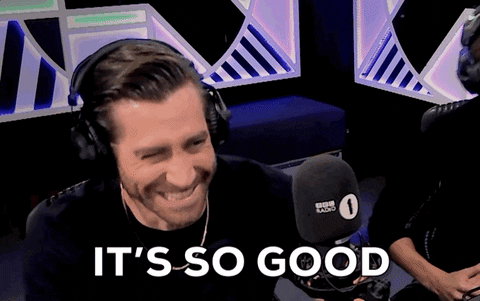 And fans of The Witcher, a Netflix fantasy show (Rating: 17+), discussed their experience of 'post-Witcher depression' (a feeling of malaise after completing the game or TV series) and this led into more in-depth conversations about clinical depression, anxiety and other mental health struggles.  One thing is for sure: the fanilect doesn't just exist for entertainment, but also for personal improvement, building connections, and making friends.
Include this article in your Skills Builder Journal. It could help you develop...