A Footballer's Mindset For Exams
By NCS
By Max (he/him), who's a staunch Newcastle supporter and proud of it.
---
We go again. Three little words that you'll hear again and again in post-match interviews. Win, lose, defeat, it's on to the next one. That's the mindset you need to succeed as a footballer. And, as a student, it's the same mindset you need to bring to your exams too. Because no matter what happened in your GCSE mocks, in your revision, or in your previous A level exam… we go again. We do our best. So channel your inner footballing superstar and get yourself in the right mindset…
1. Have a game plan
Haaland doesn't just run out onto the pitch without preparation. There's strategy, practice, and routines involved — he insists that the secret to his goalscoring record is the pre-match lasagne made by his father. In a similar way (though maybe less pasta-based!), you need a game plan for your exams. Set yourself goals, create a study schedule, and break your revision into manageable chunks. For some inspo, check out these dos and don'ts. 

2. Stay humble
Marcus Rashford. MBE. Winner of the FA Cup and UEFA Europa League. Received an honorary doctorate degree through helping to tackle child poverty. His accolades, as a footballer and a person, could go on and on. But if there's one quality he most represents, it's staying humble. So no matter what success comes your way, did better than a mate on an exam? Smashed your GCSE coursework? On track for a student award? Go all out with the celebration, 'cos you deserve it, but if you can stay humble with it then that's real success.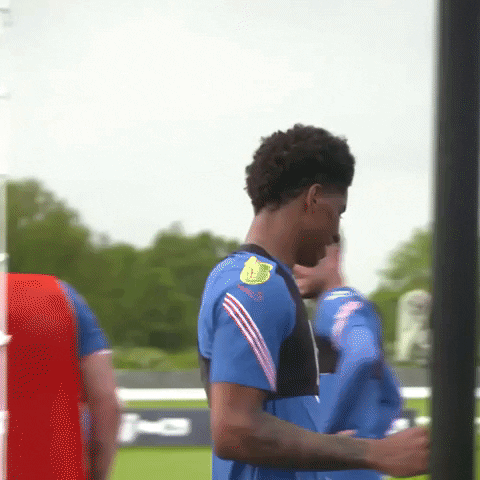 3. Bounce back
Footballers make mistakes, and you will too. But it's how you bounce back that counts. We've seen defenders make errors and then two minutes later they're making a key assist. It's the same with doing exams. One didn't go great? Try not to dwell on it, just move on to the next one! 

4. Don't compare yourself to others
When it comes to your exams, you're playing your own game. There's no point comparing yourself to others, or to their success. Being proud of your own achievements is what matters. Alan Shearer, who played for Newcastle from 1996–2006, said that,"It doesn't matter that I didn't win a trophy because I did it my way and I lived the dream." He might not have lifted a lot of silverware during his career, but he was a club legend, he retired with nothing to regret, and he went on to become on the BBC's top football commentators.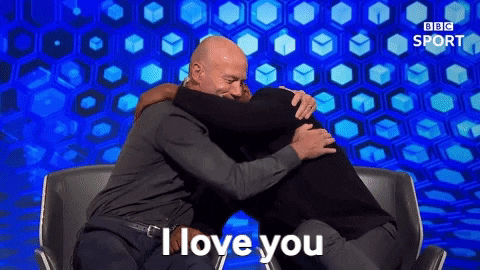 5. Do what you love
During exam season, it's understandable to become utterly consumed by the stress and the pressure of it all. If you can, try to balance it out by doing things that you love and which bring you joy. Keep your eyes on the bigger picture, because doing well in exams isn't the be all and end all. Even at the height of his amazing football career, Eric Cantona still stoked his passion for other interests — he once said "I wanted to act even when I was still playing football." So if you have passions outside of your schoolwork, allow yourself some time to still enjoy those. 

6. Stay focused
When you're on the football pitch, you can't afford to get distracted. You gotta stay focused. The same goes for exams and revision. So if you get into the exam hall and you notice fear or panic rising up, take a deep breath and just do your best to focus on the task in front of you. 

7. Believe in yourself
You can argue over who might be the most arrogant footballer of all time. Ronaldo? Mbappé? Messi? Maradona? The choice is yours. And while it's not advisable to veer into arrogance (remember: stay humble!), it is important to believe in yourself. And it's good to express that belief. You could write yourself motivational notes, give yourself a daily pep-talk, or create a Whatsapp group with other classmates — however you do it, believing in yourself will help calm the nerves come exam day.

8. Build a support system
Footballers rely on their teammates and coaches for support, and it's wise to do the same. Whether it's your classmates, friends online, family members, or teachers, create a support system who you can turn to for encouragement when you need it. https://giphy.com/gifs/england-football-three-lions-england-team-bccPUV7wXsvv52S2BU
And if you don't have anyone who you trust to be supportive, just remember how important it is to believe in yourself. Tons of amazing footballers have succeeded when people told them they wouldn't or couldn't — so let that be your inspiration for your own success!

9. You win or you learn
After every match, players analyse their performance and see where they can improve. Try to channel that mindset, and if an exam doesn't go to plan, take a little time (without overthinking it!) to consider where you went wrong and what you could have done differently. 

10. Celebrate your success
Footballers are known for celebrating their goals in style, and you deserve to celebrate your own success! Okay, you might not want to run around the exam hall waving your shirt in the air, or slide down the corridors on your knees, but it's good to celebrate every little success. Finished a section of your revision? Celebrate it. Got through a tough exam? Celebrate it. Kept going even though you weren't 100% on the answers? Celebrate it. You're doing your best, and that's worthy of a celebration. 
Include this article in your Skills Builder Journal. It could help you develop...