A Book That Taught Me…life Works Out
By NCS
Include this article in your Skills Builder Journal. It could help you develop...  


A book that taught me that no matter how lost or scared you feel, life always works out, is Sweet Sorrow by David Nicholls. An immensely comforting read, which by chance, I read when I needed it most. 
During the Christmas of Year 11, I got recommended One Day by my school library, another novel by David Nicholls. I enjoyed the book so much, I was prompted to take out a second, newly released book by the same author; Sweet Sorrow. The story revolves around the main character, Charlie Lewis, who twenty years later is recalling the summer after he left school. The Irish Times aptly describes it as "A classic coming-of-age novel with universal truths teased out with remarkable perception."
When I first read the book, I was like Charlie, approaching the end of Year 11. The end of school already came with anxieties and uncertainties, as the pandemic meant we weren't going to be sitting formal GCSEs. However, I particularly remember being worried about the future and what would change after I left school. Whilst reading the book I felt extremely comforted, as I saw my own emotions and fears mirrored perfectly in Charlie. As well as validating my feelings, the book also reassured me that my worries and doubts were very normal, if not universal.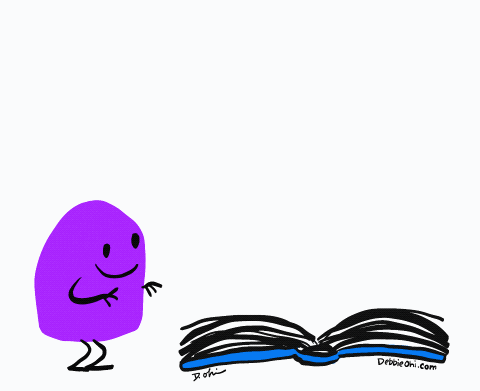 As the extra-long holiday drew nearer, I remember having what seemed like an unusual fear of how I was going to fill all that time. As a period of time often glorified in coming-of-age movies and books, I was desperate not to be disappointed by the end of school summer. Therefore, to see my fear of "How could I hope to fill the infinite days, each day infinitely long?" written down in front of me, was comforting beyond measure. 
From the first chapter of Sweet Sorrow, depicting the "young adults, stuck between cynicism and sentimentality, boisterous on the surface but secretly daunted and sad" on their last day of school, David's writing perfectly crystalizes the specific emotions ingrained in the transition from school. I am sure most people can relate to the feeling at the end of school that "the notion these had been the best years of our lives suddenly seemed both plausible and tragic" and the "wish that school had always been like this, our arms around each other, filled with a kind of hooligan love." The beautiful, but accurate description of the emotional roller-coaster that comes with the end of school enabled Sweet Sorrow to become a testament to my own last days of school, despite its grounding in fiction. 
One passage from early in the book particularly stood out to me: 
"What was I looking for? Though I couldn't name it, I was looking for some great change: a quest, perhaps, an adventure with trials undergone and lessons learnt. But it's awkward to embark on an adventure on your own, hard to find that type of quest on the high street." 
I found this section correctly captured the restlessness which comes with being on the cusp of adulthood, which is rarely talked about. Being a teenager surrounded by the current media can be pressurising. With Hermione Granger fighting in the battle of Hogwarts at 17 and Katniss Everdeen volunteering for her sister's place in the Hunger Games, the realities of life at that age can seem menial in comparison. Reading Sweet Sorrow was the first time I had ever seen this feeling acknowledged, an experience which I found incredibly reassuring.
The book shows that Charlie's life after leaving school was far from smooth sailing. It loosely follows the structure of Romeo and Juliet, a play I studied for my English GCSE, as passages from the play interlink different sections and life events. Charlie experiences an intense first love with Frances, who he meets at a drama club, mirroring that of Romeo and Juliet. Whilst there aren't two rival gangs in the play, the book also comes to a similar despairing climax as the play, when the misjudgments Charlie makes throughout the novel blow up in his face all at once.
Fortunately, unlike Romeo and Juliet, the book doesn't end in tragedy. After a period of despair, where Charlie can't see any hope or direction in his life, a series of fortuitous events lead to a happy ending. The book's poignant ending line concludes that being happy is "all you can hope for, isn't it? That's what you want. And now you know." The final message has continued to resonate with me since, helping to formulate a philosophy for approaching change in my life.
The emotional rollercoaster of a story and the happy ending soothed many of the anxieties I had about the future. Like Charlie, despite my initial worries on how to fill my days, I went on to have an amazing Year 11 summer topped off by my NCS experience. Sweet Sorrow taught me that no matter how lost you feel everything will always work out if you just hold on. 
"And now I know"