UK Black History By The Decades: 2010s
By NCS
Include this article in your Skills Builder Journal. It could help you develop... 


Black history is British history. Fact. And we're back with the final installment of our By The Decade series, looking at UK Black history. This time, we're in the 2010s.
The new decade started with a sense of celebration as the 2012 Summer Olympic Games were held in London. The country came together in unity cheering on Team GB and hoping for gold. And gold we got! 29 in total. Five of which were won by incredible Black British athletes. In boxing, Anthony Joshua won gold in the Men's Super Heavyweight category, Mo Farah brought home two golds in Men's 5,000m and 10,000m, Nicola Adams also got gold in boxing in the Women's flyweight category, and Jessica Ennis won the Women's Heptathlon. Go Team GB!
Nineteen years after the death of Stephen Lawrence, his case was still open and in 2012, after the jury deliberated for just over eight hours, Gary Dobson and David Norris were found guilty of his murder. The two were sentenced to detention at Her Majesty's Pleasure, equivalent to a life sentence for an adult, with minimum terms of 15 years and 2 months for Gary Dobson, and 14 years and 3 months for David Norris. 
Malorie Blackman, award-winning author of Noughts & Crosses, Pig Heart Boy, Knife Edge and more, made history in 2013 when she became the first Black Children's Laureate and vowed to continue her work to advocate for more diversity in children's books. Speaking to The Guardian, she said, "We need more books that are specifically about the Black and minority ethnic British experience and that's why I bang the drum for getting more diverse books out there, and for getting rid of the idea that if a book contains pictures of a Black or Asian child, it's going to have a limited market."
In the same year, Lewis Hamilton made a career move from McLaren to Mercedes. Lewis had already had a long, successful career in F1, winning multiple races and establishing himself as a true champion. In his first year with Mercedes he won one race and racked up enough points to finish in the top five of the championship standings for the seventh consecutive season. One year later he dominated the F1 season, winning a career-high eleven races and captured his second drivers' championship. And his success would only continue over the decade, on and off the track. You can read more about him in our blog about Living Life In the Fast Lane here.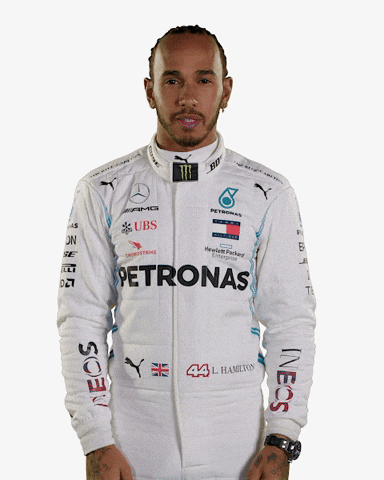 In 2015, in a park in South London, an underground artist named Stormzy hung out with some pals, and rapped over XTC's Functions On A Low. His song Shut Up immediately blew up the internet, and the Stormzy everyone knows and loves these days was born. The grime genre was once again catapulted into the limelight, and Shut Up became the first ever freestyle to enter the UK Top 40 and peaked at number 18, which led Stormzy to launch a campaign to get the song to Christmas Number One. While it didn't reach the top spot, it peaked at number eight!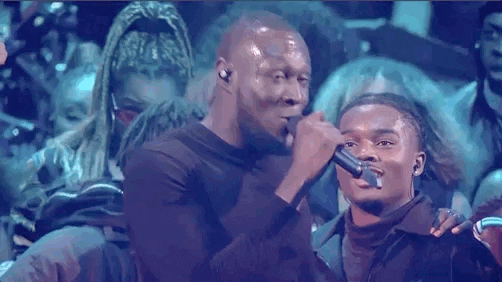 In 2016, 103 years after it first started, the Royal Horticultural Society's Chelsea Flower Show featured a Black gardener's exhibit for the first time. Not only did it feature, but Juliet Sargeant's garden won gold. She created a garden themed around both historic and modern slavery and said she hoped the event's organiser would work to increase diversity in horticulture. Juliet said of her win, "We're missing a trick and we're missing the opportunity to have lots of different perspectives and different creativity. I look forward to seeing the fruits of the efforts being made, particularly by the Royal Horticultural Society, to increase diversity."
Another first came a year later in 2017, when Edward Enniful became British Vogue's first male and Black editor. Edward already had a pretty impressive career - from becoming the youngest Fashion Director at i-D magazine when he was only 18, to being Vogue Italia's Contributing Editor in 1998. His move to Vogue was praised by many, so much so that only a few years after his appointment, he was honoured by the magazine for his community work, and celebrated for his contribution to diversity. The September 2020 issue of British Vogue featured 20 activists on its cover, from Marcus Rashford for his food poverty campaign, model and mental health advocate Adwoa Aboah, actor Jesse Williams, and a number of campaigners for the Black Lives Matter movement. The issue was praised as an example of 'challenging traditional perceptions of fashion media'.
In the same year, after a year's career and social media break, Stormzy was back on everyone's screens and in everyone's ears, when he released his debut album Gang Signs & Prayers - which debuted at Number One - won the BRIT award for British Male Solo Artist, and appeared as part of the Artists For Grenfell campaign on the charity single Bridge Over Troubled Water to raise funds for the residents of Grenfell Tower.
In 2018, 29 million people around the world watched as Prince Harry married Meghan Markle in Windsor Castle. While the majority of people were filled with happiness for the couple, they also faced a large amount of racism and hatred - not just at the wedding but throughout their entire relationship. Meghan is the first person with a mixed ethnic background to be part of the royal family, and has been breaking boundaries ever since - her and Harry stepped back from their duty as royals, stating that the British press was destroying their mental health.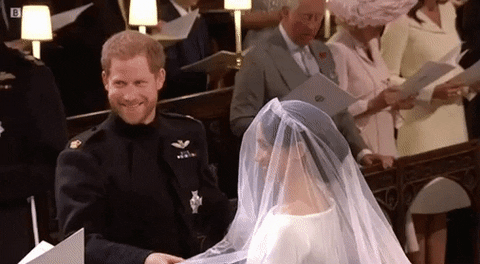 Between 1948 and 1971, nearly half a million people moved from the Caribbean to the UK on the HMT Empire Windrush, and were later named the Windrush generation. They came to live and work here, or join other family members who had come earlier. Because of the 1948 British Nationality Act, they had a legal right to come to the UK and didn't need, or were given, any documents upon entry. This ended in 1971, with the Immigration Act, which meant that a British passport holder born overseas could only settle in the UK with both a work permit and proof of a parent or grandparent being born in the UK. In 2018, many of the Windrush generation were told, because they didn't have paperwork (which they were never given), and despite living and working in the UK for decades, they were now in the country illegally and were wrongly detained, denied legal rights and threatened with deportation, and, in at least 83 cases were wrongly deported. An inquiry was set in place in 2019 and a compensation scheme was established. To find out more about what is happening for the Windrush generation, check out this article. 
Towards the end of the decade, in 2019, Bernardine Evaristo became the first Black British winner of the Booker Prize for her novel Girl, Woman, Other. On winning, she said, "The best thing is the readership: that these 12 primarily Black British womxn are now reaching all corners of society. My breakthrough means that people of colour in this country, who would normally be overlooked, are actually embraced by the publishing world, and supported to publication, and to reaching their readership. That's what's most important."
2019 also saw Stormzy making history - again! - when was the first Black British solo artist to headline Glastonbury. Not only did he put on a massive show for the crowd, but he used his platform to comment on politics. He wore a Union Jack painted stab vest (designed by none other than Banksy!) which many believed represented his views on knife crime in London, and used snippets of a speech made by Labour MP David Lammy on the British criminal justice system. Dave also won big in the same year, winning the Mercury Prize for his debut album Psychodrama, which was described as "the boldest and best British rap album in a generation". 
And 2019 also saw the introduction of The Black Curriculum - a social enterprise founded by Lavinya Stennett, aiming to deliver Black British history all across the UK and prepare students to become fully rounded citizens, ready for an increasingly globalised world. They focus their curriculum on the arts and believe that their holistic approach can remedy a wider systemic issue, mobilise young people and facilitate social change. Currently, Black history is not mandatory in schools which follow their own curriculum, and lack of resources, time and understanding lead to historical inaccuracies, bias and a lack of enthusiasm in teaching and delivery. The outcomes of young people in the UK are affected by the implicit racial bias within the curriculum, and when young people are not taught their history within Britain, their sense of identity and belonging is negatively impacted and social relations are hindered. So The Black Curriculum was set out to change this. They've developed free and licensable resources, and a new curriculum, for schools to teach Black history to their students. The curriculum has 12 topics, including art history, politics and migration, and covers a wide variety of subjects including the sound-system culture, the "sus" laws, Windrush, gentrification and deportation. And, just one year after starting, The Black Curriculum has support from four big patrons - David Olusoga, a British historian, writer, broadcaster, presenter and film-maker, Jade Bentil, a Black Feminist Historian, Maro Itoje, English professional rugby union player, and Virgil Abloh, the artistic director of Louis Vuitton. So far, they've reached and trained over 6000 students and teachers, and are at the forefront of conversations about race and education in the UK.
And then came a new decade, 2020. And while most of the news coverage and most of people's time was consumed by the COVID-19 pandemic, there were also great things happening in and for the Black community, and the wider world. For example, Marcus Rashford argued and campaigned for Free School Meals being extended during the pandemic. His campaign captured the nation and forced the government to change their ways. At 23 years old, he raised £200 million to ensure that children all over the country would be able to eat. What a way to start, and carry on...
We're aware that we may have missed a few things and that of course, UK Black history didn't start in the 2010s. So feel free to let us know anything you've learnt and think is important to share over at @NCS!