Spotlight On: Climate Change With Reboot The Future
By NCS
It's the third installment of our new series Spotlight On, where we explore issues that matter the most to you, with professionals in those fields.
This time we've partnered with Reboot The Future - who work with young people and influential leaders to build a compassionate and sustainable future. They're here to talk about climate change and what young people can do to help our planet…
What is climate change?
Climate change refers to the change in average environmental conditions (like temperature and rainfall) in an area over a long period of time. The global climate has been changing for millions of years, long before humans walked the earth. So…what's the problem? 
Since the Industrial Revolution in the 1800s, human activity has caused significant change to Earth's climate, at an incredibly fast rate. This has plunged us into a new era – called the Anthropocene – where humans are now the chief engineers of the climate. 
Why is climate change happening?
Every day, the sun's radiation enters Earth's atmosphere - some of it is absorbed by the planet's surface and the rest is reflected back out to space. 
Human activity, such as the burning of fossil fuels, releases carbon dioxide and other greenhouse gases into the atmosphere. These gases hang in the air like an invisible blanket, smothering Earth and trapping the sun's radiation - absorbing it instead of allowing it to return to space. 
When carbon dioxide, methane, and other greenhouse gases absorb this radiation they vibrate, which releases heat (think of it like shivering on a cold day to warm up). This raises Earth's average surface temperature, which disrupts global weather systems and causes glaciers and ice caps to melt. 
How will it affect the future of our planet?
Climate change is already happening and is affecting our planet right now. The last seven years have been the hottest on record and extreme weather events, such as hurricanes, floods and droughts have dominated the news.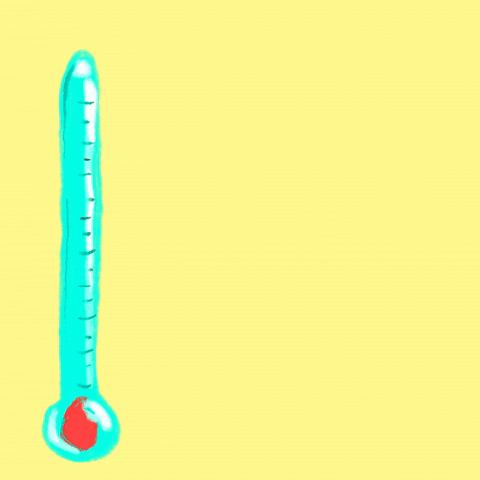 Many people are now using the terms 'climate crisis' or 'climate emergency' to describe the impact that climate change is having; they want to convey that it is a serious issue which requires us to take immediate action.
Just last year, unusually high spring temperatures and drought started Australia's wildfire season early, with 'out of control fires' lasting nine months. Hazardous levels of toxic air pollution were recorded in all southern and eastern states and even darkened the skies of New Zealand! In the future, scientists predict that the magnitude and frequency of extreme weather events like this will increase. 
Warmer temperatures also mean accelerated melting of glaciers and ice caps. Sea levels have already risen by 23cm since 1880, that's almost the height of your school ruler! Each year the sea rises by another 3.2mm, posing an increasing threat to coastal communities. Both extreme weather and rising seas will have devastating consequences for Earth's fragile ecosystems and the people that rely on them. 
Poorer countries that lack the resources to deal with climate disasters are set to suffer the most. Climate change is therefore not just an environmental issue but a social justice one – impacting the health and wellbeing of communities disproportionately. This is a global issue and its effects will be felt by every citizen of every country, with increasing severity, unless we cut our greenhouse gas emissions. 
What can young people do to stop it?
It is common to feel overwhelmed when faced with the facts about climate change. Take a deep breath and know that you have the power to make a difference! 
We have been working with environmentalist Jonathon Porritt on a new campaign showing how we can get to grips with the climate crisis by 2025 – largely thanks to the courage and creativity of young people. 
We've produced five short films - set between now and 2025, each following a different young person as their choices over the next five years lead to a better and more sustainable future. From Lahari, who uses her social media platform to campaign about air pollution, to Jamal who grows food on his balcony, and Tyler who becomes a journalist to amplify the voices of other young activists, these films show that the power is in your hands, and that even the small decisions you make can make a big difference.
These films are based on Jonathon Porritt's new ebook, Rise Up to Reboot the Future, which is an inspiring and empowering story set in 2026, showing how young people's actions over the next five years can make a genuine impact on the climate crisis. The book is free and available to read online, and there's also a companion guide to go with it, if you want to dig deeper into some of the ideas behind it.
What the book and films show us is that whilst none of us can stop climate change on our own, we can all make choices to reduce it and move us forward to a more sustainable future:
Like Lahari, you can educate yourself and those around you on the facts, and use your platform to share that knowledge and speak up about injustice.
Like Erin, you can connect with the people who lift you up and tell them how you're feeling. We are much stronger when we come together to face a challenge, and sharing the burden can stop us feeling overwhelmed or burnt-out.
Like Jamal, you can find ways to connect with nature and make manageable lifestyle changes like walking or cycling instead of travelling by car, eating locally and reducing your meat and dairy consumption.
Like Jay, you can find your own path - you might be a confident public speaker or maybe you're more comfortable working behind the scenes. Wherever your strengths lie, find a way to use them to push for change.
Like Tyler, you can amplify other people's voices and share their stories. As we mentioned above, climate change isn't just an environmental issue - it's a social justice issue too, so use your voice to speak up for others and for the planet.