Let's Get Quizzical: Cakes And Bakes!
By NCS
Is this the best day ever? We think so! Celebrate National Cake Day by grabbing a slice of something sweet and testing your cakey knowledge. Answers below…
1. What two colours make up the alternate check pattern in the sponge of a Battenberg?
a) Pink and orange
b) Pink and yellow
c) Yellow and orange
d) Yellow and white
2. How many birthday cakes are eaten, globally, every day?
a) 10-20 million
b) 30-40 million
c) 50-100 million
d) 200-300 million
3. How many cakes are in a baker's dozen?
a) 12
b) 13
c) 6
d) 8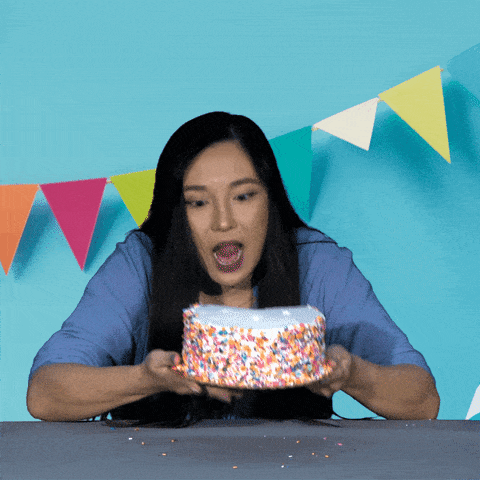 4. True or False: According to an old English superstition, putting a fruit cake under your pillow would make you dream about the person you will marry.
TRUE
FALSE
5. Which fruit is the main ingredient of a traditional 'tarte tatin'?
a) Apples
b) Pears
c) Melon
d) Peaches
6. What kind of cake does Miss Trunchbull make Bruce Bogtrotter eat in Matilda?
a) Wedding Cake
b) Victoria Sponge
c) Chocolate Cake
d) Ginger Cake
7. What is the highest form of praise in the Bake Off tent?
a) A Prue Pat
b) A Hollywood Handshake
c) A Noel Nod
d) A Matt Maneuver
8. How did cupcakes get their name?
a) In honour of their inventor, Keith Cupp
b) Because they were served with a cup of tea
c) Because they were originally baked in cups
d) They just happen to be the size of a cup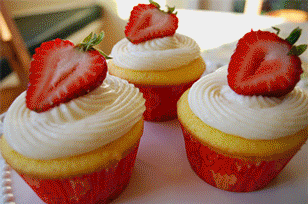 9. How tall (in metres) was the tallest cake ever made?
a) 15m
b) 21m
c) 33m
d) 42m
10. Which common cake ingredient can be replaced with mashed bananas?
a) Butter
b) Milk
c) Flour
d) Eggs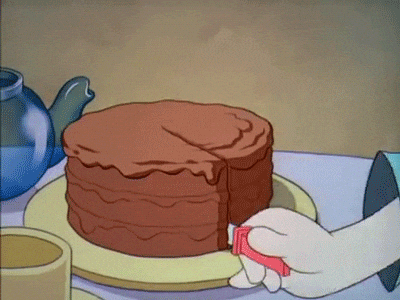 Answers
1. The answer is b) Pink and yellow!
Battenberg cake is made up of a pink and yellow checkerboard pattern of light sponge cake, a thin layer of apricot jam, and marzipan coating. One theory of the cake's origin is that it was created in honor of the marriage of Princess Victoria to Prince Louis of Battenberg in 1884. Despite an undecided history, Battenberg cake has become a British classic.
2. The answer is c) 50-100 million!
In the UK, we spend over £368 million each year on cakes. And around the world, the global population eat between 50 and 100 million birthday cakes every single day. That's a lot of singing!
3. The answer is b) 13!
The tale behind the origin of a baker's dozen is that a mediaeval law specified the weight of bread loaves, and any baker who supplied less to a customer was in for dire punishment. So bakers would include a thirteenth loaf with each dozen just to be safe.
4. The answer is True!
Forget the princess and the pea, this is the fiancé and the fruit(cake)! Would you try it? If it doesn't work, you at least have a good morning snack!
5. The answer is a) Apples!
A tarte tatin is a topsy-turvy apple and caramel tart, baked upside down so the apples stay soft and jammy and the pastry on top crisp, and then flipped over at the last minute!
6. The answer is c) Chocolate Cake!
After stealing a slice of Miss Trunchbull's cake, Bruce is punished by being forced to eat a whole 18 inch chocolate cake in front of the whole school.
7. The answer is b) A Hollywood Handshake!
You know you're doing well when ol' blue eyes Paul sticks his cakey hand your way on GBBO. This season's first handshake went to Giuseppe on bread week, Paul's speciality!
8. The answer is c) Because they were originally baked in cups!
In previous centuries, before muffin tins were widely available, the cakes were often baked in individual pottery cups, ramekins, or moulds and took their name from the cups they were baked in.
9. The answer is c) 33m!
The tallest cake measured 33 m (108.27 ft) and was made by Hakasima-Nilasari Culinary School for the event Amazing Christmas and exhibited in Senayan City, Jakarta, Indonesia, from 28 November to 8 December 2008.
10. The answer is d) Eggs!
There are lots of reasons people may not want to use eggs, and luckily there are lots of substitutes! In cake baking, for each whole egg used you can substitute it with half a medium Banana, mashed!