Learning To Love My Lockdown Body
By NCS
Include this article in your Skills Builder Journal. It could help you develop... 


This month we're exploring ideas around body positivity and acceptance. Something that has become quite prevalent over the course of the COVID-19 pandemic is the way we look at ourselves, the changes our bodies have made and what that makes us feel. Molly is here to share her experience...
If the past 15 months has taught us anything, it is that going through a global pandemic, for lack of a better word, sucks. Being in multiple lockdowns has led to inevitable changes to our bodies – for some people, they may have found it easier to get into a new routine of exercise and healthy eating. For others, not so much. As we begin (hopefully) to return to some sort of 'normal', these body changes may be more noticeable. I, for one, have been trying to squeeze myself into summer clothes that haven't seen the light of day in around two years. 
It is important that we realise that we aren't the same people that we were before COVID-19. We have all changed physically, mentally and emotionally – and that is perfectly ok! Learning to love yourself can be difficult. I have included some of the steps I am going to be using over the next few months to learn to love my lockdown body, with the hope that it may just help you too.
 
STEP 1 – IDENTIFYING THE NEGATIVE THOUGHTS
First of all, we have spent the past year and a half living online. Social media can be great, but it's also easy to get sucked into the 'perfect' lives of others. People only share snippets of themselves online, and most of the time it will be from their best angles and lighting with filters and Facetune. Comparing yourself to the photos that you see on social media platforms isn't fair, but everyone does it. It's hard not to, when the photos are everywhere you look.
It's also easy to get jealous over other peoples' looks. During lockdown some people seem to have flourished and transformed their bodies. If I'm being honest, this doesn't inspire me to make any changes myself, but instead makes me feel more disheartened that I haven't miraculously been able to gain the 'perfect' body overnight. This way of thinking can make it hard to summon up any motivation to change the way we see ourselves.
 

STEP 2 – CHANGING YOUR MINDSET
This is, in many ways, going to be the hardest part of learning to love yourself. It is also the most important part. The way that I'm going to be approaching this is by flipping the comments that I make about myself to be positive, not negative. Instead of fixating on the fact that I have gained weight during lockdown, I am learning to appreciate the fact that my body has just got me through a global pandemic. Being in lockdown has been extremely challenging, and it's okay to acknowledge the fact that my way of coping meant I probably ate a little more and exercised a little less than I should have done. I'm not going to beat myself up about it, but I'm also not going to ignore the fact that my body has changed and this is now what I look like. I have been finding it hard to look in the mirror and see someone that doesn't look the same that they did nearly two years ago. However, I want to start appreciating the strong person that I see in the mirror, the one who has battled through a pandemic and is proud of themselves and how far they have come.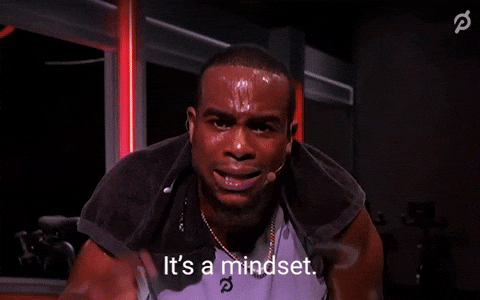 STEP 3 – CHANGING YOUR ATTITUDES
Loving your body means feeling confident in yourself. If the clothes you wear don't fit anymore, or don't make you feel amazing, then donate them to the charity shop and move on! YouTuber The Minimal Mom has a great video on how to approach decluttering your wardrobe to make sure that all your clothes are ones that you feel comfortable in.
Loving your body also means that exercise or dieting should not be a punishment. Instead of trying to motivate yourself to exercise because you want to change the way you look, exercise because you enjoy doing it! Going on walks, playing hockey, swimming, cycling, dancing, horse-riding – enjoying exercising will mean that you want to get up and get going for the day. Even better, get your friends involved; there are hundreds of blogs and Pinterest boards with ideas of exercise activities to do with others.
Eating healthily also does not need to be motivated by trying to change your body – it is perfectly okay to eat healthily simply because you enjoy the food and it makes you feel good! There are plenty of apps and websites with some great recipes for nutritional snacks and meals, and the BBC Good Food website is an amazing place to find recipes for healthy, cheap dinner ideas.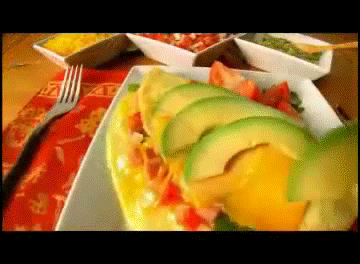 Learning to love your lockdown body is a journey. There will be good days and bad days, and that is okay. What's important is to remember what your body does for you, day in, day out, and appreciate it for getting you this far. Be proud of how far you've come and the person that the past year and a half has made you – be proud of your lockdown body!