Homosexuality And The Sex Talk
By NCS
Include this article in your Skills Builder Journal. It could help you develop... 


Having 'the sex talk' comes in many different ways and forms. Some get it from their parents, some from their siblings, others from school, others from the internet. Some people don't even get the talk at all. For some the talk is easy and natural, and for others it's embarrassing and complicated. Writers' Club winner Jay shares his experience of the talk...
Sex talks are an awkward and hard thing to visit in a conversation, but at some point or another we all have these conversations with our parents, guardians, and teachers.  
Being a bisexual man, I never really had the sex talk with my mum. She left it up to the Sex ED classes at school. However, those classes only cover heteronormative relationships,  so when I came out, I had the problem of needing to know the 'other side' of sex. Looking for help within my family wasn't an option either as this 'other side' was foreign to them, they didn't know, or want to know what it was in some cases, and it left me in the dark and sexually confused. 
In my family it was never a case of homophobia, just that they didn't know the ins and outs of a male-on-male sexual situation. In all honesty, I preferred this, it meant that I could discover myself on my own and without the awkwardness of having my family know of all the intimate details. This way was better in my opinion, as I didn't want my family to see me as some sort of sexual deviant as some of society see homosexuality.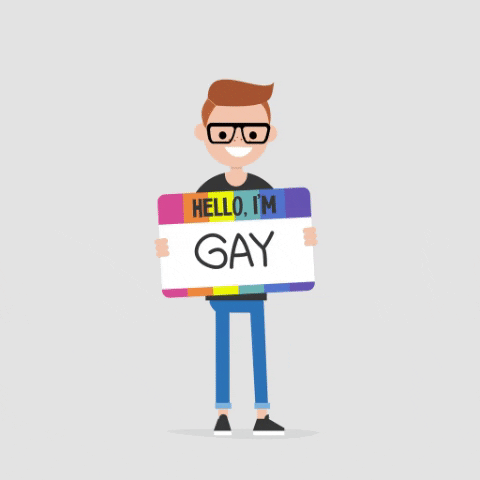 Approaching the subject was really daunting. In some communities, homosexuality or anything on that spectrum is seen as a bad thing and is discriminated against. It also didn't help that I attended a religious school and didn't know of their views on the matter. Ever since I was a child I have always been aware of hatefulness within society, and I think that awareness helped me differentiate hate and ignorance, which is an important factor in the prejudices against homosexuality.
In my old school, this view and familiarity with unsupportive people was common. There was a very obvious divide between the supporters and the haters, which luckily never resulted in anything physical or violent, just a few insults here and there. But this invisible war made me very wary of my sexuality,  and what I shared publicly with those around me. 
I found solace in books and movies, these were a big help in educating myself. I also became friends with other males with similar sexual preferences and asked about their experiences. By doing all of this research myself, I was sure that this was me, and that I could fully comprehend who I was off my own back, and not be swayed by anyone else's opinions. 
I also used online platforms (safely, without giving my personal information to anyone) to meet and talk to like-minded people who knew what they were talking about. This meant that I was actually getting valuable information and support throughout this journey of self-discovery.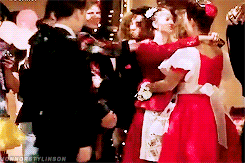 I eventually started to educate my mum, getting her into more diverse cultures through TV shows and movies, to get her used to different sexualities and  the lifestyle that I would be leading. I may still not be able to get her to come to Pride with me, but she definitely promotes the parades and always finds new ones for me to go to. It really is something to be on the same level with her on stuff like this, and I am immensely grateful for her support, which could have been made weird and more difficult if she had been the one to attempt to educate me on it. 
Being open to myself in such a way also allowed me to be more confident as a person. I believe if all-inclusive sexual education was taught more,  this would educate other LGBTQ+ people and create more allies, as the general school community would be more open to the LGBTQ+ community. It would also clarify and change any stereotypes that form hate. This could change the way LGBTQ+ children are seen and could lead to the complete obliteration of homophobic and transphobic perspectives. It may be optimistic, but education is the key to acceptance and greatly impacts the way in which we view and analyse the world around us. Therefore, using education to implement acceptance would be effective in combating the war of suppression.
My journey of sexual discovery was difficult and had quite a few obstacles, but I learnt a lot and found myself on my own terms.