Quiz: All Things Marvel
By NCS
It's a new year and we're back with another fun quiz! This time it's all about Marvel. But how well do you know your superheroes from your villains? Your Infinity Wars from your Ragnaroks? Answers below…
QUESTIONS
1) Which borough of New York City is Captain America from?
a) Brooklyn
b) Queens
c) Manhattan
d) Staten Island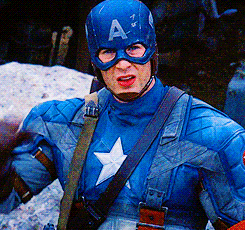 2) Whose power 'exceeds that of the Sorcerer Supreme'?
a) Doctor Strange
b) Gamora
c) Scarlet Witch
d) Kang
3) What is Pepper Potts allergic to?
a) Blackberries
b) Strawberries
c) Blueberries
d) Raspberries
4) True or False: Nick Fury wears an eye patch on his left eye?
TRUE
FALSE
5) Which movie did Stan Lee make his final cameo in?
a) Black Panther
b) Ant-Man and the Wasp
c) Black Widow
d) Avengers: Endgame
6) Who does actress Kat Dennings play in Thor?
a) Sharon Carter
b) Darcy Lewis
c) Jane Foster
d) Wanda Maximoff
7) What song does Baby Groot dance to at the end of Guardians of The Galaxy?
a) Hooked On A Feeling, by Blue Suede
b) I Want You Back, by The Jackson 5
c) O-o-h Child, by The Five Stairsteps
d) September, by Earth, Wind & Fire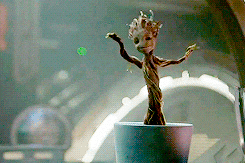 8) What is the name of the AI installed in Spider-Man's suit?
a) Karen
b) Jarvis
c) Sherry
d) Mike
9) What is Hawkeye's birth name?
a) Peter Parker
b) Harry Housen
c) Fred Boof
d) Clint Barton
10) Finish the quote: "I told you. I don't want to join your ________"
a) Crime fighting squad
b) League of gentlemen
c) Super secret boyband
d) House of heroes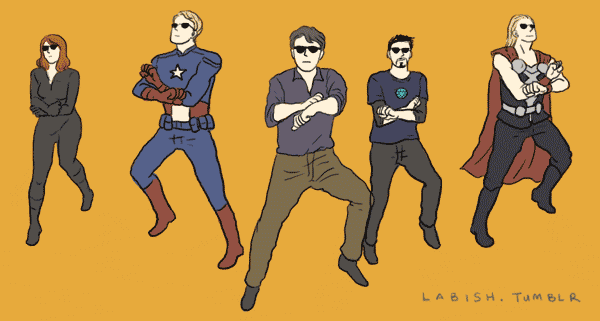 ANSWERS
1) The answer is a) Brooklyn!
Steve Rogers was born in Brooklyn on July 4 1920, during the Great Depression.
2) The answer is c) Scarlet Witch!
In the finale of the Marvel series on Disney+, Wanda Maximoff embraced her power as the Scarlet Witch in her battle with Agatha Harkness. But who is the Sorcerer Extreme? Lots of people believe it's Doctor Strange!
3) The answer is b) Strawberries!
In Iron Man 2, after a fall out with Pepper, Tony Stark tries to make it up to her by bringing her a punnet of strawberries…only to find out he's messed up again and she's allergic!
4) The answer is TRUE!
After an injury to his left eye from a grenade during World War II, Nick Fury lost 95% of his vision, and has to wear an eyepatch. 
5) The answer is d) Avengers: Endgame!
In his final film cameo Stan Lee is briefly seen driving a car and saying "Hey man, make love, not war!"
6) The answer is b) Darcy Lewis!
Kat's character, Doctor Darcy Lewis is a former student of political science at Culver University who became an intern for Erik Selvig, and an assistant to Jane Foster.
7) The answer is b) I Want You Back by The Jackson 5!
Yep little Baby Groot has a good ol' boogie to I Want You Back! The dancing was so popular that it was also featured in Guardians of The Galaxy 2!
8) The answer is a) Karen!
Karen is an artificial intelligence user interface created by and installed in the Spider-Man suit by Tony Stark - given that name after Peter Parker felt bad for originally calling her "suit lady"!
9) The answer is d) Clint Barton!
Clint Barton was born in Iowa, where he developed a talent for marksmanship, something he perfected to the point where he could never miss!
10) The answer is c) Super secret boyband!
Tony Stark says this to Nick Fury when he tries to recruit him for his secret team of Avengers. And while Tony was resistant at first, he eventually did join the secret boyband after all!