Need New Gaming Inspo? Check Out These Recommendations…
By NCS
There's a whole world of games out there, so why not try something new! If you've got a fave style of game, but are looking for a fresh play, check out our recommendations of what might fit your vibe…
IF YOU LIKE THE SIMS 4…
Chances are you're into casual gameplay, with no rules, regulations, or time limit. You might be a pick-up-and-play-for-seven-days-straight and then not touch it again for a month kind of gamer, who doesn't want to spend hours upon hours learning how to play the game. You want something that has a touch of reality, but gives you space to escape your IRL world too. 
Why not check out…
Animal Crossing: build a campsite for you and your friends from the ground up! Make furniture, go fishing, invite some animal pals along, and have a barbecue in the sun…
Unpacking: part block-fitting puzzle, part home decoration, create a satisfying living space while learning clues about the life you're unpacking.
Planet Zoo: build a world for wildlife. Construct detailed habitats, manage your zoo, and meet authentic living animals who think, feel and explore the world you create around them.
House Flipper: become a one-person renovation crew. Buy, repair and remodel devastated houses. Give them a second life and sell them at a profit!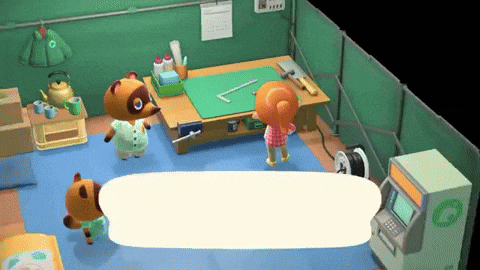 IF YOU LIKE DEAD BY DAYLIGHT…
Chances are you like games with obvious missions. In this case, it's run, hide, or die. You want gameplay that gives you tasks and something to aim for. The gameplay itself might be straightforward, but you want the thrill of finding ways to achieve it. You like unpredictable environments where you have to think on your feet. 
Why not check out…
Overwatch: be part of a multiplayer, first-person shooter team, completing map-specific objectives within a limited period of time. Select one of over two dozen pre-made hero characters and help your team combat an opposing team of six players.
Last Year: The Nightmare: serial killers are on the loose in a high school. Play as a teenager on the run, or as one of the killers doing the hunting!
Secret Neighbour: a group of intruders try to rescue their friend from a neighbour's creepy basement. There's only one problem: one of the intruders is the neighbour in disguise, ooooo!

IF YOU LIKE MINECRAFT…
Chances are you're into problem solving and out of the box thinking. You like the space to be creative in your games, building things from the ground up. You might enjoy going it alone, or reaching out and playing with friends for some teamwork and camaraderie. You want to explore, take your time, and see what your imagination has in store.
Why not check out…
Stardew Valley: create the farm of your dreams and turn your overgrown fields into a lively and bountiful farm! Learn to live off the land, raise animals, go fishing, tend to crops, craft items, or do it all. And become a part of the Pelican Town, the local community, home to over 30 residents you can befriend!
Ark: Survival Evolved: a game obsessed with Darwinism and the hierarchy of nature. Start as naked prey, become an apex predator. The game slowly becomes less of a survival experience and more of a power fantasy, emulating the concept of evolution in a way that few other titles have.

IF YOU LIKE FORZA HORIZON…
Chances are you like fast paced, open world gaming environments. You want thrill, speed, and to get your heart racing. You have a competitive edge and will take anyone on to be the best. But you also like the way things look and want interesting and vast options to play in. 
Why not check out…
Mario Kart 8 Deluxe: from dragon palaces to Luigi's mansion, racing in space to a kingdom of sweets, Mario Kart 8's got it all. 
The Crew 2: take on the American motorsports scene, with cars, bikes, boats, and planes, as you explore and dominate the land, air, and sea across the entire USA.
F1 2021: examine every facet of Formula 1 in exhaustive detail. Build a team from scratch, design the livery, sign sponsors, and of course race as well!

IF YOU LIKE GANG BEASTS…
Chances are you like simplistic play. You like a classic beat 'em up style, that doesn't take hours to learn. And you want to do it with friends, or team mates. You see gaming as a way of socialising and want nothing more than to have fun with your pals…and cause a little (harmless virtual) damage!
Why not check out…
RumbleVerse: celebrate the glorious traditions of melee combat! Create a unique champion. Get shot out of a cannon. Smash crates to find upgrades. Pick a fight and battle to the last.
MultiVersus: battle it out in intense 2v2 matches and play out your fantasy matchups for supremacy. Up against Batman & Shaggy? Try using Bugs Bunny & Arya Stark!
Fall Guys: control jellybean-like creatures and compete against each other in a series of randomly selected mini-games, such as obstacle courses or tag!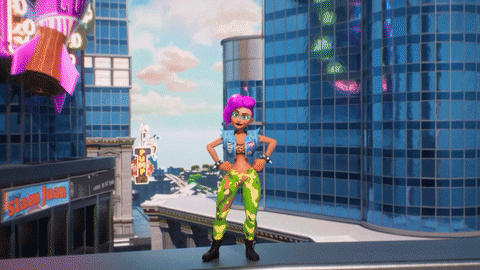 IF YOU LIKE APEX LEGENDS…
Chances are you like to choose from lots of options during your play. You want lots of characters, lots of abilities, and the thrill of the fight. You also want some realism, whether that comes from the graphics and environments, or the control you have over play. And you want to be the best, and not stop until you get there!
Why not check out…
Fortnite: three distinct game play modes to choose from. Battle royale, in which up to 100 players fight to be the last person standing. Cooperative hybrid tower defence-shooter and survival games, in which up to four players fight off zombie-like creatures and defend objects with traps and fortifications they can build. And creative, in which players are given complete freedom to create worlds and battle arenas.
Valorant: a tactical shooting game with two teams of five players, playing remotely from anywhere in the world. Play 25 rounds and the team that wins 13 of them first wins the game.

IF YOU LIKE ROCKET LEAGUE…
Chances are you like skills based games and you're pretty competitive when it comes to learning. You want control over everything and enjoy seeing the fruits of your labour. You feel motivated by the thought of becoming better than you were yesterday but you also like seeing your friends or teammates climb the ranks too. 
Why not check out…
Wreckfest: a charming lineup of destructible muscle cars and a detailed physics system that simulates car damage in realistic ways. Heated competitions with warp speeds and crash-laden driving!