The Best Halloween Costumes for 2023
By NCS
6 min read
---
Halloween is just around the corner, and that means treats, tricks and dressing up! Whether you're going to a party, off to get sweets from your neighbours, or just hanging with mates, here are some easy (and underrated!) Halloween costumes that you can put together without having to spend loads of money.
What does your Halloween costume say about you? 
Based on little more than having watched too many videos on YouTube while drinking one too many pumpkin spice lattes (get the recipe here), here's what the team at NCS reckons your choice of Halloween costume says about you:
Movie character.

You're unafraid of getting papped, having people recognise you, or receiving bundles of affirmation and adoration from total strangers. Set for big things in life, you like to make your presence known.

Using a cardboard box.

You're an upcycler and like to give everything (and everyone!) a second chance in life. With a kind heart, warm eyes, and a beautifully revamped cardboard box, you're full of forgiveness for anyone handing out rubbish treats. (Got a box? Scroll down for the Barbie Halloween costume).

 

Couple Halloween costumes.

You two find life a little bit more exciting with someone to share it with, laugh with, and run around the streets with. Going to the bathroom together? You draw the line there (or do you?!).
Couples Halloween Costumes 2023 
BARBIE AND KEN HALLOWEEN COSTUMES
Barbie was THE movie of the year, but could it be THE Halloween costume of 2023? You and a friend could make it so…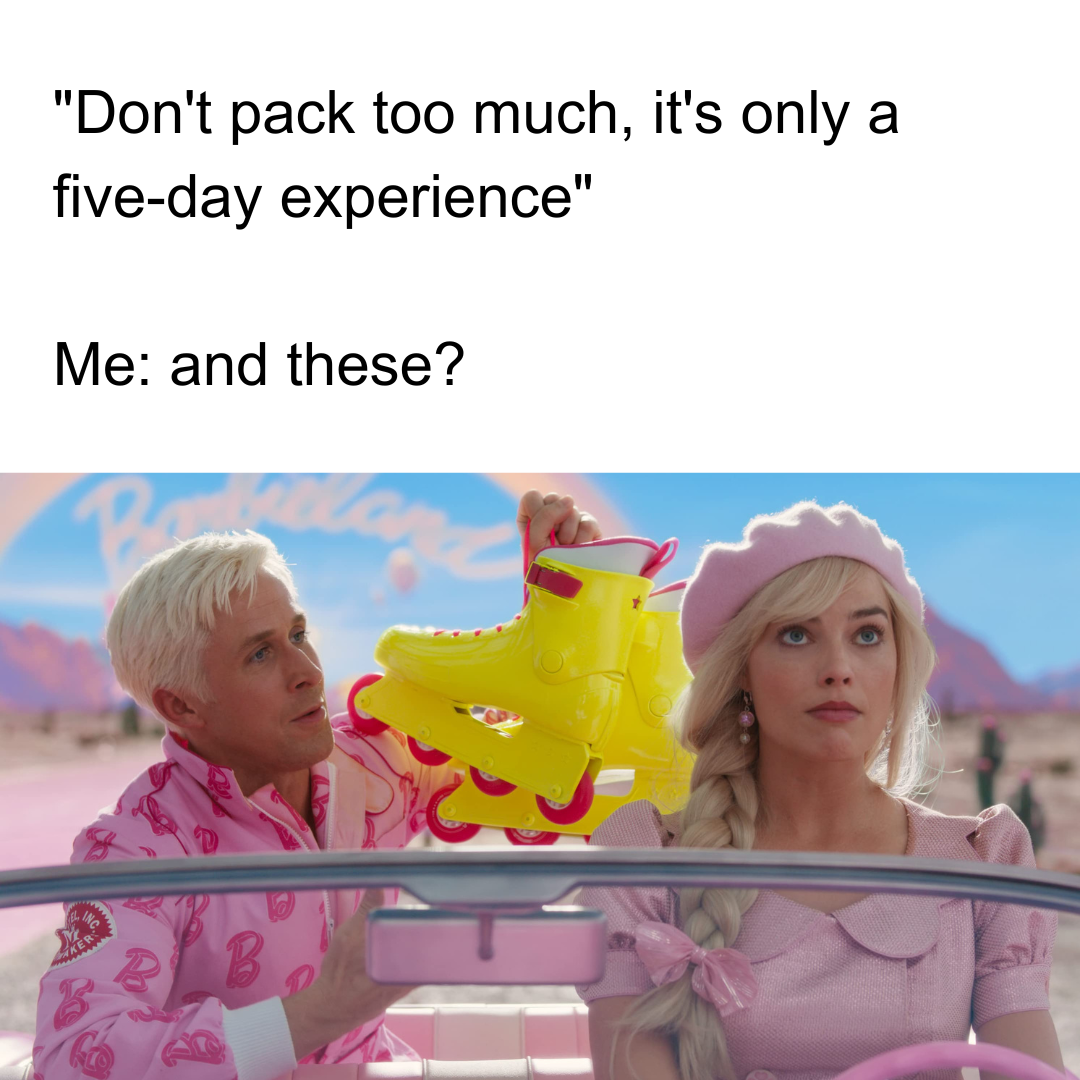 Outfit for Barbie: Pink everything! Or if you're feeling crafty, have a go at a DIY Barbie Box Halloween costume. First, you'll need to find a big enough box. Your local supermarket might be throwing some out so that's usually a good place to ask. 
Once you've got your box, duct-tape one end of it shut. Then, at the other end of the box, tape the flaps together so that they create a longer box. You can see the instructions below: 
You'll then need to spray-paint the whole outside of the box. (In hot pink, obvs!). You might need a couple of cans of paint to get a good colour — remember to do it outside or somewhere that's well-ventilated.
Once the paint is dry, print out the Mattel logo, the name of whatever Barbie you want to be, and some sparkles or flowers. Stick the images to the front of the box, making sure to leave enough space to cut a window in one side of the box. Once the window is cut, go ahead and glue some nice wrapping paper onto the inside, to give yourself a cute background. 
Outfit for Ken:  Any beachwear will do. After all, his job is beach! Think patterned shirt and short shorts. Or stick a bandana on your head, find an old hoodie to tie-dye and recreate the "I Am Kenough" look.
Hair: Bleach blonde wigs or freestyle it! 
TV AND FILM CHARACTER HALLOWEEN COSTUMES 2023
WEDNESDAY ADDAMS HALLOWEEN COSTUME
Netflix didn't get the memo on releasing Wednesday Addams in time for Halloween last year, so now's your chance to recreate THAT dance at every Halloween party (or just in your living room) in this perfect Halloween costume for 2023.
Outfit: Black floaty dress if you have one. Otherwise, go for black and white stripes.
Accessories: Cut the collar off an old black shirt, and wear that around your neck.
Makeup: Add a little bit of grey eyeshadow under the eyes. 
Hair: Braids! If you don't know how to braid, check out this YouTube video.
SUPER MARIO HALLOWEEN COSTUME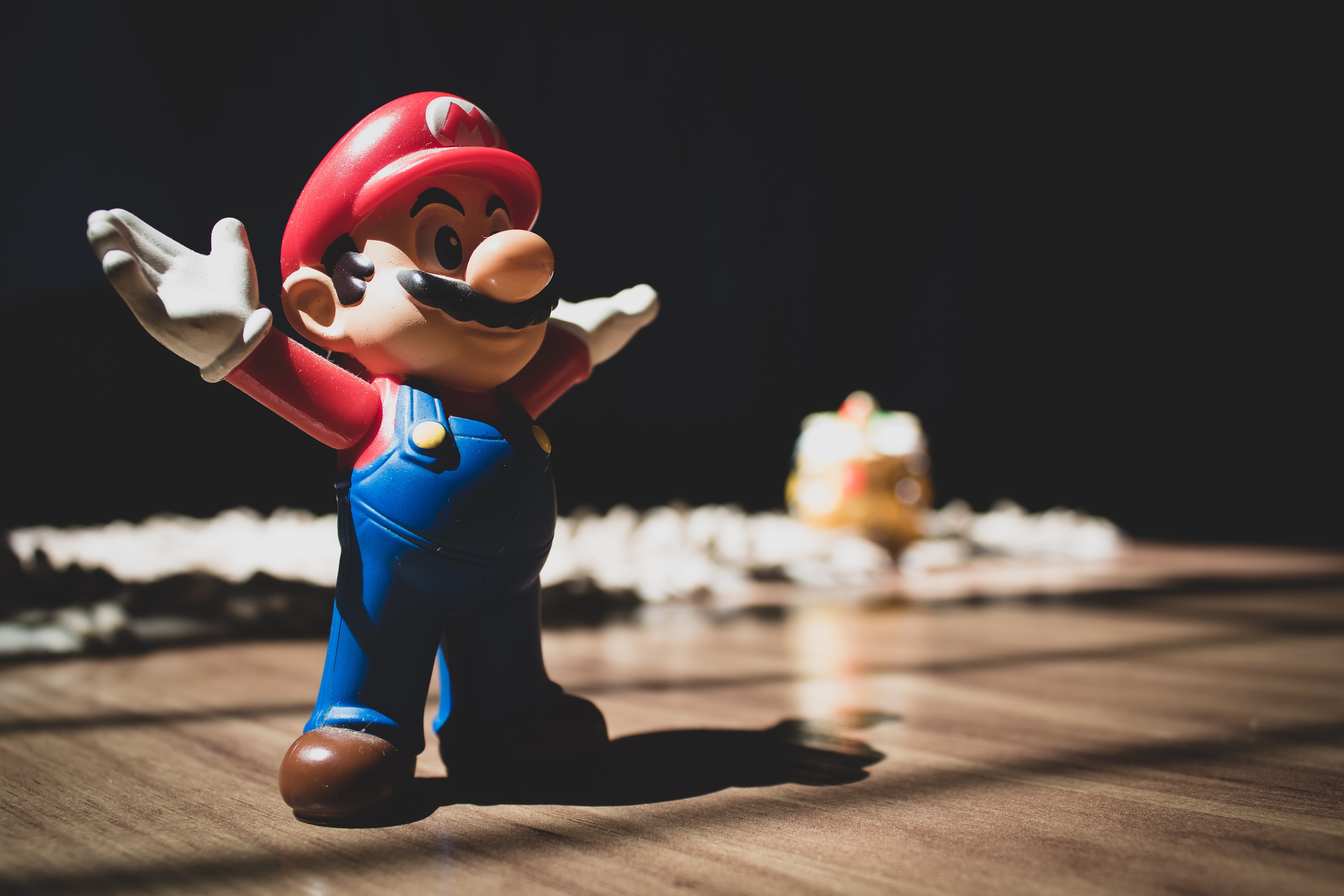 Mamma mia, this Halloween costume is easy to make! The Mario movie became the most successful video game movie in history this year after its release in April.
Outfit: A set of blue overalls or dungarees — a good rummage through your local charity shops might be needed. Plus, wear a red t-shirt (long or short-sleeved).
Accessories: A red cap. From some white felt (or cardboard!), cut out an M shape and stick it on the hat. White gloves are also optional!
Makeup: Use a black makeup pencil to draw on a Mario-style moustache.
Hair: You're fine to leave it unwashed, as nobody will see it under your hat!
LORD FARQUAAD

HALLOWEEN COSTUME
The best villain in all of cinema history? His hair is perfectly coiffed, and his fashion sense is unmatched — who else could pull off wearing a cape with such style and panache? You, that's who!
Outfit: Red outfit with a black belt. Then watch this video (it's 11 minutes long but oh-so worth it!) to make yourself a giant head!
Accessories: Take a decent-length piece of red material, and make it into a cape.
Makeup: Use foundation to cover up your actual eyebrows, and then draw on the perfect curve of the classic Lord Farquaad eyebrows. If you want to go all out, check out this makeup tutorial.
THE WANDA MAXIMOFF

HALLOWEEN COSTUME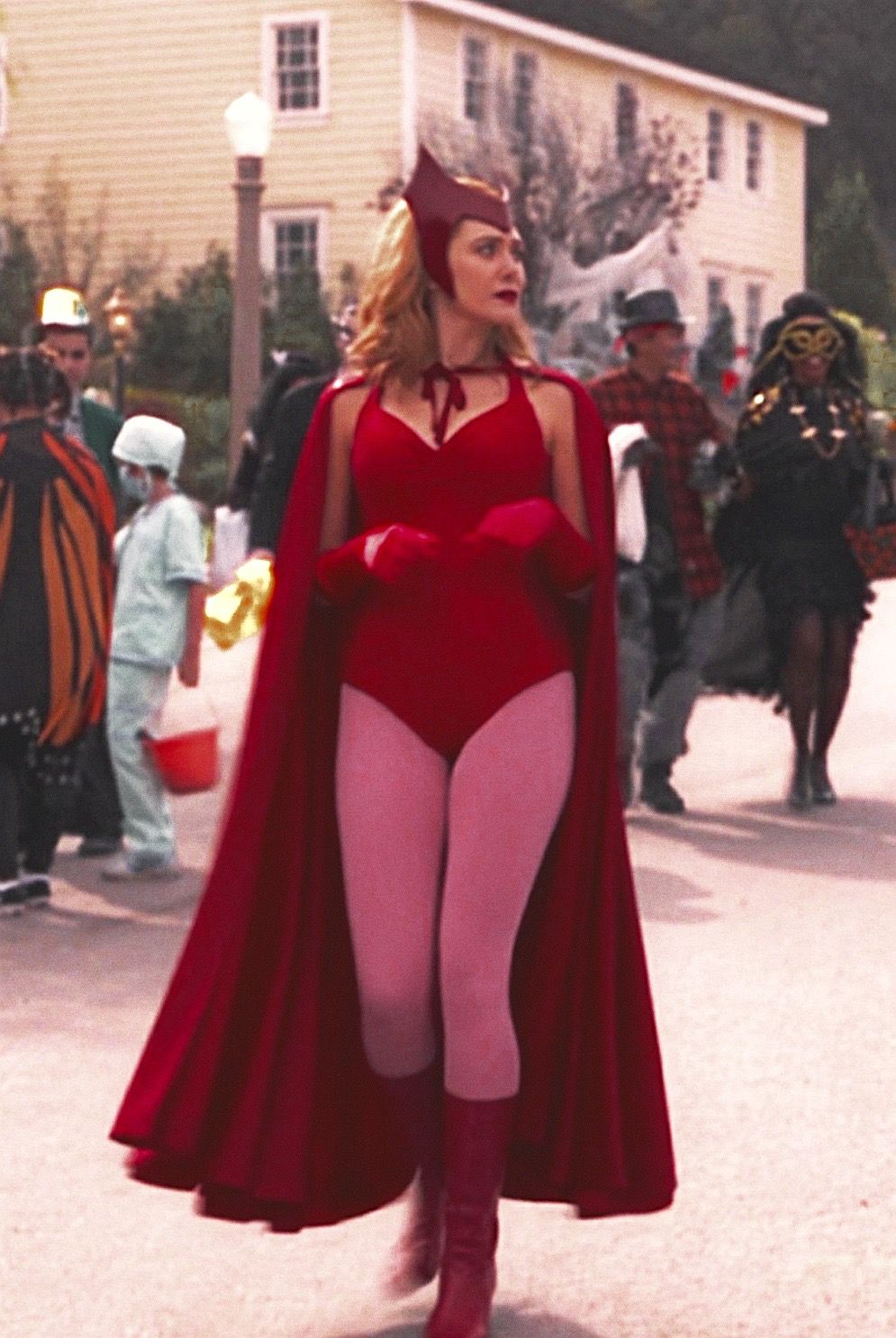 Wanda Maximoff, AKA the Scarlet Witch, has always been popular, but does she make the grade for your choice of Halloween costume for 2023? 
Headpiece: Use a headband that fits your head comfortably. Measure out the right size of Wanda's headpiece so that it'll fit well on you, and draw it out onto some red card (or paint some cardboard red).. Then, just carefully hot glue the cardboard headpiece onto the headband!
Outfit: Use a red bodysuit or swimsuit and pair this over some pink leggings or tights. If you don't have anything in this colour, you can easily buy some fabric dye and get crafty! For the cape, go to a fabric store for some red lengths of fabric, dye an old bedsheet, or try and find a red sheet in a charity shop.  Hot glue or fasten some string to the upper corners, and loosely tie around your neck to create a cape!
Accessories: To make the outfit pop, pair with some red gloves and boots. If you can't find any, don't fret! Just paint your nails red or just wear some long red socks!
VISION

HALLOWEEN COSTUME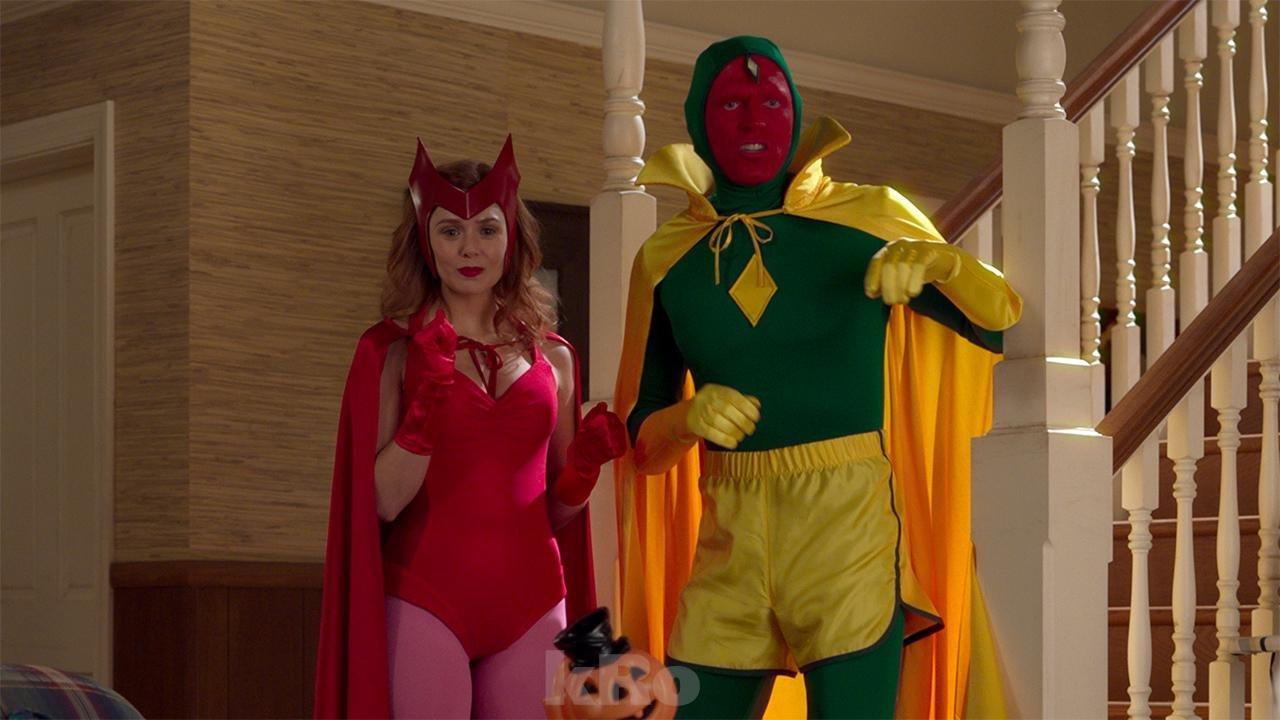 We've already got Wanda sorted, so it feels right to do Vision too, especially if you're looking for a couples Halloween costume!
Outfit: There are a couple of ways you can do this one. Either head to a fancy dress shop and find a green morph suit, or, just wear some green leggings/tights, and a long-sleeved green t-shirt to match.
Use some yellow card to create a diamond shape and stick that to the middle of the top. Wear some yellow basketball shorts over your bottom half, and, like Wanda, you'll need a cape.
Head to a fabric store for some yellow lengths of fabric, dye an old bedsheet, or try your luck in a charity shop. Then carefully hot glue or fasten some string to the upper corners, and loosely tie around your neck! And finally, paint your face red!
Accessories: Like Wanda, yellow gloves and boots will really make the outfit work. Long yellow socks will do the job if you don't have boots, and washing up gloves are a good shout!
MUSIC ICON HALLOWEEN COSTUMES 2023 
Do Halloween costumes always have to be scary? Nah. Halloween is your time to dress up in whatever costume you like. 
THE BILLIE EILISH

HALLOWEEN COSTUME
Billie has gone back to her roots (yes, red roots!) and we're here for it. Her concert outfits are unmistakable and comfy!
Outfit: Go baggy. That's a long-sleeve shirt with a VERY baggy sports t-shirt over the top, and VERY baggy shorts. Add to that some high sports socks and basketball trainers. 
Accessories: Knee pads, silver chains, and red-tinted sunglasses are all optional.
Hair: Messy pigtail bunches with red roots. You gotta love temporary hair colour spray!
READ MORE: