Abi's Diary: My Away From Home Experience
By NCS
By Abi (she/her), who loves photography and did the 'Live It' away from home experience in Bristol.
---
My 2023 NCS Diary: Day 1
I was nervous, excited and scared of the unknown. I didn't know what to expect as I've never camped before or even participated in an experience like NCS.
Once we arrived, we took our bags to the bell tents where we were put into tents with people we mostly didn't know. I was happy though as I had one of my friends in the same tent as me.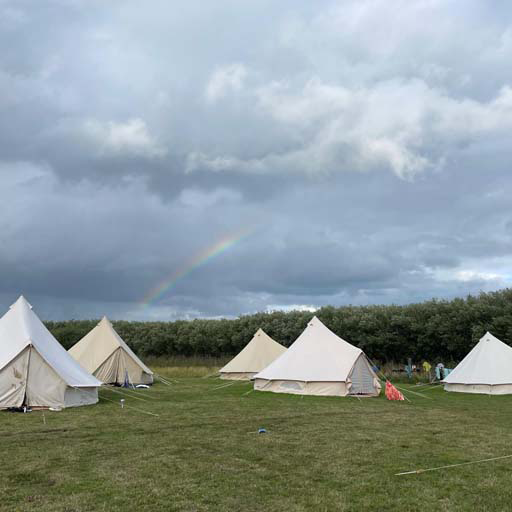 After we got to know the girls in our tent, we went and sat in a massive group so that the leaders could sort us into teams. The team leaders definitely made a good impression, they were funny, not as serious as I thought they'd be, and super kind. After learning I was on 'team one' we found out we would be the first team to go kayaking. 
Once we changed clothes, we had to put on buoyancy aids and helmets. A team leader came around to check that they were tight enough and fitted correctly.
We then headed to the kayaks. My friend and I were in a double kayak, it was so much fun and tiring. We spent a good couple of hours on the water, which I found really relaxing.
After coming out of the water we had some free time. I played UNO with the girls in other tents, while getting to know each other more. This was out of my comfort zone but I'm glad I got to know them as they were lovely girls.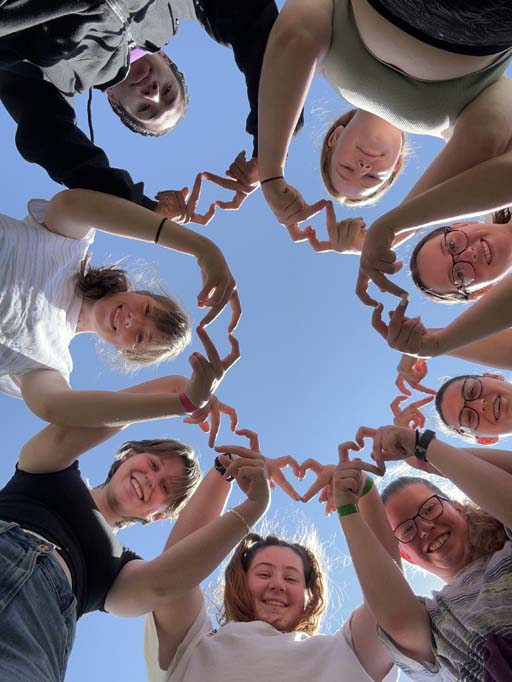 Everyone was in their tents by 10:30 pm, however, some of the boys thought it would be a good idea to play music and sing their heads off until 2:30 am, I mean there's a time and place for it boys 😂

Day 2
The girls in my tent set their alarms for 7 am so that we could be down to breakfast for 8. We were given a good selection of food, and the leaders were aware of who had allergies so that those people could have an alternative breakfast. After breakfast, my team had a session to develop a product. I found that this taught us how to work as a team, to come up with an idea together, and to speak in front of everyone, because at the end we had to present our product. We then had free time and then lunch. After lunch it was our time to go on the water. I was so excited to go on the water, but I felt sick and so I had to sit it out. If you don't want to do something, you're allowed to sit out. Once my team finished on the lake we had free time (to shower) and then we had dinner and pudding which was delicious. After dinner, we went back to the campsite and played music, UNO, and fun team games.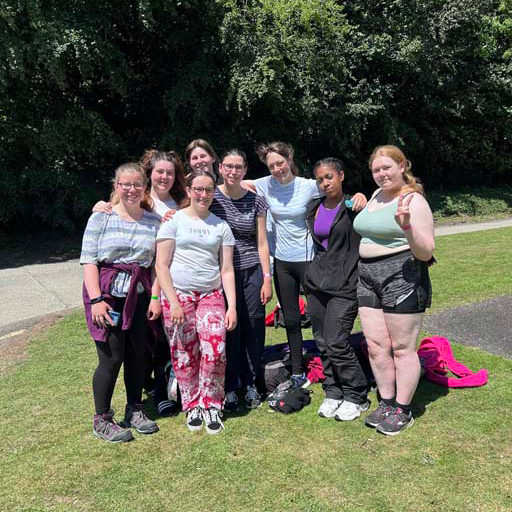 Day 3  
We followed the same routine as on day 2, but my team was on the water first (they alternate the groups every day, so everyone has a fair go on the water). When we finished on the water, we had lunch and then did a debate. In groups, we came up with topics to debate and then we were split into  teams of 'for' and 'against' and we had to come to a conclusion. This was so much fun, everyone was just yelling and having a good time. After dinner we had free time where we played loads of teamwork games, it was so nice to have time to chill out with everyone.
 
Day 4 
We again got up at 7 to have breakfast at 8. Today we did high ropes. I was so excited to do high ropes even though I have a massive fear of heights, so after we had breakfast, we got our harnesses on and our helmets. Here the nerves were kicking in for me and I was so scared to do it but I was going to give it a go. It was extremely high but I challenged myself to go up the tower and I did that. I even got clipped up and was ready to go. I took my first step and I just couldn't do it. I panicked and had to get off, but I'm glad I participated and managed to get up the tower, which was a massive achievement for me.
We then completed teamwork challenges. We had to really concentrate to complete the challenges set for us. This was so much fun, I really enjoyed it, and I think it brought us closer as a team. We then had lunch, a bit of free time, and then did a first aid course before having some more free time. After dinner we had more free time where we had a talent show. It was the best, everyone got involved, even the leaders. 

Day 5 
I was packing and getting everyone's numbers and playing games. It was upsetting to be leaving but I was also so happy that I could go home to see my family.
The bus journey was the best part as the boys had a speaker and were playing songs which had the whole coach singing along. It was a lovely way to end the experience.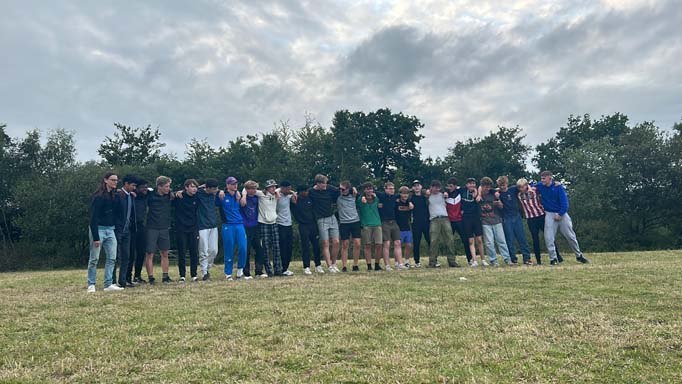 I think I packed way too much stuff but it's better than not packing enough.

I would definitely recommend NCS to anyone who asks me as I learned a lot about myself. I learned to push myself even when I didn't want to, and I would 100% do it again if I could. I think we were such an amazing group of teens and the team leaders were so lovely.
Want to follow Abi's lead and try something new? Grab your place on an away from home experience near you. If you'd like to share a personal journal or diary of your time away, we'd love to see it!