Who Is Your Fave LGBTQ+ Fictional Character?
By NCS
In a time when more and more diverse characters are gracing our screens – and to celebrate LGBTQ+ History month – we asked you to share your absolute favourites. Here's who you're rating.
MAGNUS BANE – SHADOWHUNTERS
There's a lot of love for this powerful warlock – not only for his romantic, mysterious nature, but also for bringing a believable and uncliched bisexual character to our screens. His relationship with Alec (another LGBTQ+ character stealing your hearts) gave the nation a groundbreaking first kiss and an unmissable love story. 
Here's what you said: 
"He makes sure to shut down any stereotypes about bisexuals" – Kimberley
"Magnus and Alec are fearless and they started the trends in their show" – Fatma
"He is fabulous" – JH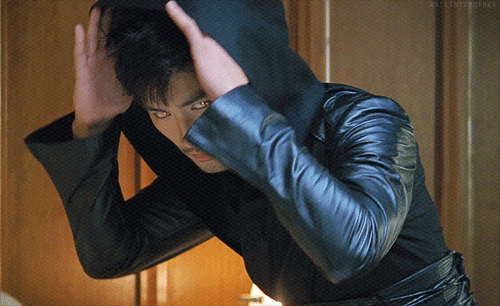 ERIC – SEX EDUCATION
This vibrant character is gay, proud, and has a superb eye for fashion. In the show's two series, he's given us a diverse range of LGBTQ+ stories – from heartbreaking tales of homophobia to challenging cultural stereotypes. Eric, we salute you. 
Here's what you said: 
"He's unapologetically himself and he doesn't let anyone bring him down" – Kacie
"He's proud of who he is and a well written character" – Jess
"He is brave and embraces his sexuality" – Leo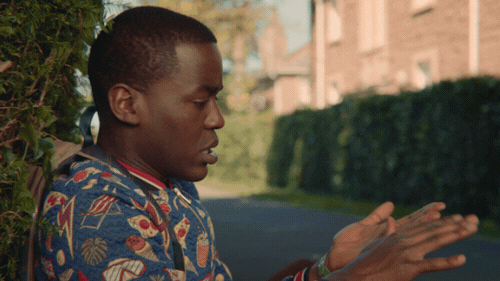 ROBIN – STRANGER THINGS
Smart, funny and – in your words – 'badass', Robin is a character who *spoiler alert* comes out to Steve in a scene that melted our hearts. This subtle but powerful LGBTQ+ storyline proved to be very welcome in a much-loved show. 
Here's what you said: 
"She is so strong and is more open than anyone would be in the 80s" – Ana
"She's gay but its so unimportant and doesn't define who she is" – Lotte
"She's a badass" – Unknown 
EMILY FIELDS - PRETTY LITTLE LIARS
From her struggles with coming out in season one all the way through to her somewhat-normal dating life, Emily's storyline has become an inspiration to so many teens. Not letting her sexuality define her, her character's journey is depicted in a realistic and empowering way. 
Here's what you said: 
"She inspired me to come out when I was 14" – Lou
"She is just the embodiment of amazing and strong" – Daisy
SOPHIA BURSET – ORANGE IS THE NEW BLACK
Sophia is an openly trans character played by a trans actress – something that gets kudos alone. Her gender identity plays a big part in her complicated and complex storyline, from the reason she first lands in jail to how she's treated along the way. 
Here's what you said: 
"Strong, courageous and stylish. This is the trans icon we need!" – Elle
"She's not afraid to stand up for what she believes in." – Jaedan 
TAYLOR – BILLIONS
Played by a non-binary actor, hedge fund intern Taylor doesn't identify as male nor female. Representation of non-binary gender identities were not only lacking, but pretty much non-existant before Billions aired, making Taylor the character our screens have been missing. 
Here's what you said: 
"I love that Taylor is non-binary but is not defined by their diversity" - Emma
"They're super-smart and always thinking outside the box" – Marc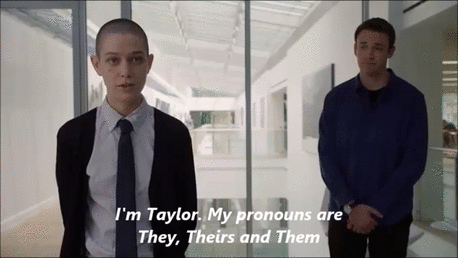 LIONEL – DEAR WHITE PEOPLE
Portrayed as a timid, gay outsider amongst his black peers, Lionel's character brings to light racism in the gay community – an issue not often depicted on screen. As the show goes on, we see him explore his identity and find his self-confidence. 
Here's what you said: 
"He's the most refreshing character! Love how awkward and sweet he is"  - Ben
"The moment Lionel found his voice was everything" - Liv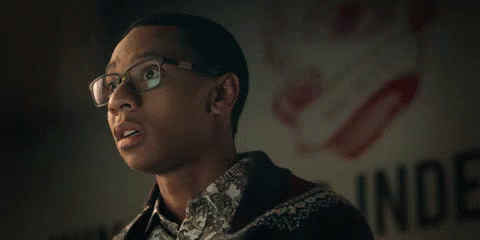 And the list didn't end there. Let's give a shout out to some more of your favourites… 
Todd - Bojack Horseman
Theo - Chilling Adventures of Sabrina
Ryan - Special
Yolanda and Arthie - GLOW
Angel - Pose
Elio - Call me by your Name
Grizz - The Society
Cheryl Blossom - Riverdale
Toni Topaz - Riverdale
Ambrose Spellman - Chilling Adventures of Sabrina