Gift Giving On A Budget
By NCS
While Black Friday often illustrates over-consumption, greed, and the excessive nature of capitalism, this year, it seems that a lot of people are wanting to move away from that. Partly of course, because of the cost of living crisis, but perhaps people are also starting to remember that the season of giving doesn't necessarily mean spending large amounts of money.
With that in mind, we've come up with a few ways to give gifts on a budget this year. First up, it's a favourite of many people...
Secret Santa
This is a great, and simple way to make sure everyone gives and receives on the same level. Get your group together - whether it's family members, friends, or even work mates - and write everyone's name on a piece of paper. Fold each piece of paper up, pop it in a hat or a cup, and one by one pick a name out. If you can't get everyone in the same room, pick one person to randomly assign names to each person and text them separately, to keep it secret! If you happen to pick your own name, you can either put it back and pick again, or hey, treat yourself! Then, it's time to set a price limit, which no one can exceed. Usually, it's something around £10, but it totally depends on what everyone feels they can afford and agree on. Then, it's time to shop and plan the gift exchange! Have a little get together and make sure everyone brings their wrapped gifts, with the name written on them. One by one, find and open your gift, and then the fun part of guessing who your Santa is!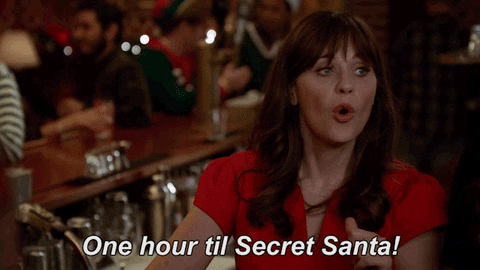 Get creative and crafty…
If you're a crafty kind of person, it might be fun to try and make things for people this year. 
Know someone who loves a pamper sesh? Why not make them an everything-you'll-need-for-winter kit. Get an old mason jar, or even a shoe box, and fill it with small things to help them unwind and really enjoy the festive season. Think facemasks, lip balsam, a bath bomb, some cosy socks, maybe even sneak some chocolate in there too. It's a cute little thought that won't break the bank!
If you've got skills, use 'em! Are you a keen crocheter? Why not make someone you love a blanket or a scarf to keep them warm this season. The best thing will be every time they use it they'll think of you. It's like a woollen hug every time! Or maybe you're a whizz in the kitchen. If so, why not bake some batches of cookies or cupcakes (think spiced, festive flavours) and pop them in small boxes or bags to give out to family members or friends. Nothing says 'I love you' more than 'here's some delicious treats that you didn't know you'd be getting', right?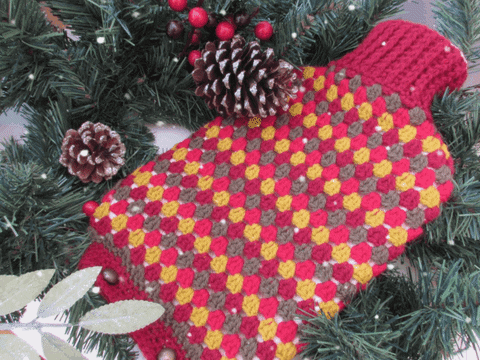 Make it a moment
Sometimes, gifts don't even have to be things. Sometimes, the best gift is just spending quality time with the people you love. And especially now, when the evenings start to get colder and there's a real need to be cosy, you've got some great opportunities to make moments that are magic!
Set up a film night with your BFFs, but take it to the next level. Make a blanket fort of dreams, with fairy lights, mountains of pillows, and all the cosy blankets, throws and pyjamas you can find. Ask everyone to bring their favourite snacks (or give everyone a different theme, like the rainbow, where every person gets assigned a colour and have to bring snacks of said colour!) make up some hot chocolate, stick in your favourite movie, and r-e-l-a-x.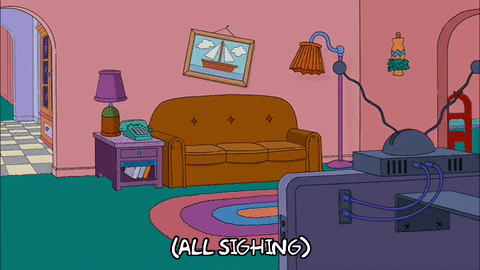 You could also scout out your neighbourhood, or wider local area for fun free things to do. Maybe there's a gallery or museum with some cool exhibitions on, or why not go to a thrift shop and have some fun picking out outfits for each other to try on. If you don't mind spending a little bit of money, maybe you could arrange a day out a little further afield and visit another city, the coast, or a nearby village and have a nice day out exploring together!
No money, no problem…
If you don't want to spend any money this year, there are still plenty of things you can do to show the people around you that you care, and give them something special. 
'Just In Case' letters are a really cute way to show your important people that you understand them, and are there for them. Simply write them a little series of heartfelt letters that they can open in different situations. So, you might have one labelled "read this when you're feeling anxious" or "read this when you're in the mood to laugh your bum off" or "read this when you have something to celebrate". That way, even if you're not with them in person at that moment, you'll still be there to send just the right message!
In every great rom-com or teen film, there's a scene involving music. Whether it's a first dance between crushes, a montage moment whilst trying on clothes, or the iconic giving on a mixtape. These days, actual tapes are pretty hard to find, but that doesn't mean you can't do a similar gesture with your mates. In a similar vibe to secret santa, why not give everyone a name, and then make a playlist for that person with songs that remind you of your friendship, relationship, or just full of songs that mean something to you. You could then even all get together and have a party listening to the playlists one by one!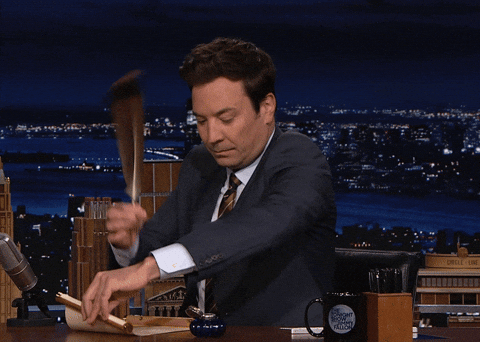 What ideas do you have for gift giving on a budget? Let us know over on Insta at @NCS!