Changemaker: Liverpool City
By NCS
Include this article in your Skills Builder Journal. It could help you develop... 



Twas' the day before COP26 and all through the land, young people joined together with a climate action plan…
No but really, right before the COP26 climate conference happened this year, twenty young people, who are all part of different Changemakers groups across Liverpool, came together with Metro Mayor Steve Rotherham to talk about their thoughts on environmental related issues, and ideas for a better future.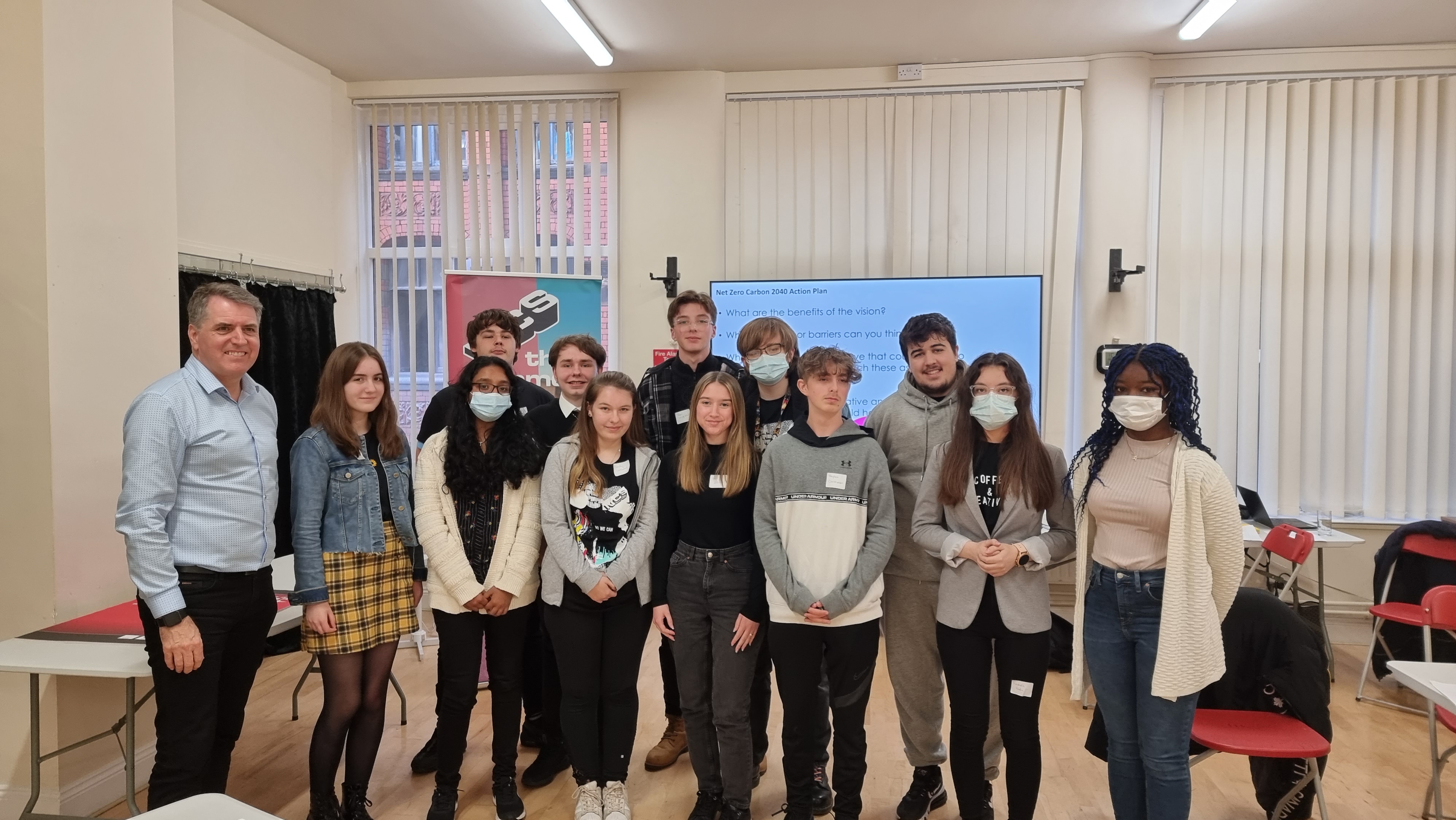 As Changemakers this year is focused on the environment, all the young people involved were really passionate about the subject. We caught up with Billy, who went to the meeting, to see what he got out of it and why thinking about, and acting on the climate crisis is so crucial.
Liverpool has a mission to reach net zero carbon by 2040, and for Billy, he can see the importance and urgency of doing this. "Reaching net-zero is important because it helps sustain the world's climate and allows it to continue to be habitable for future generations and ourselves" he said.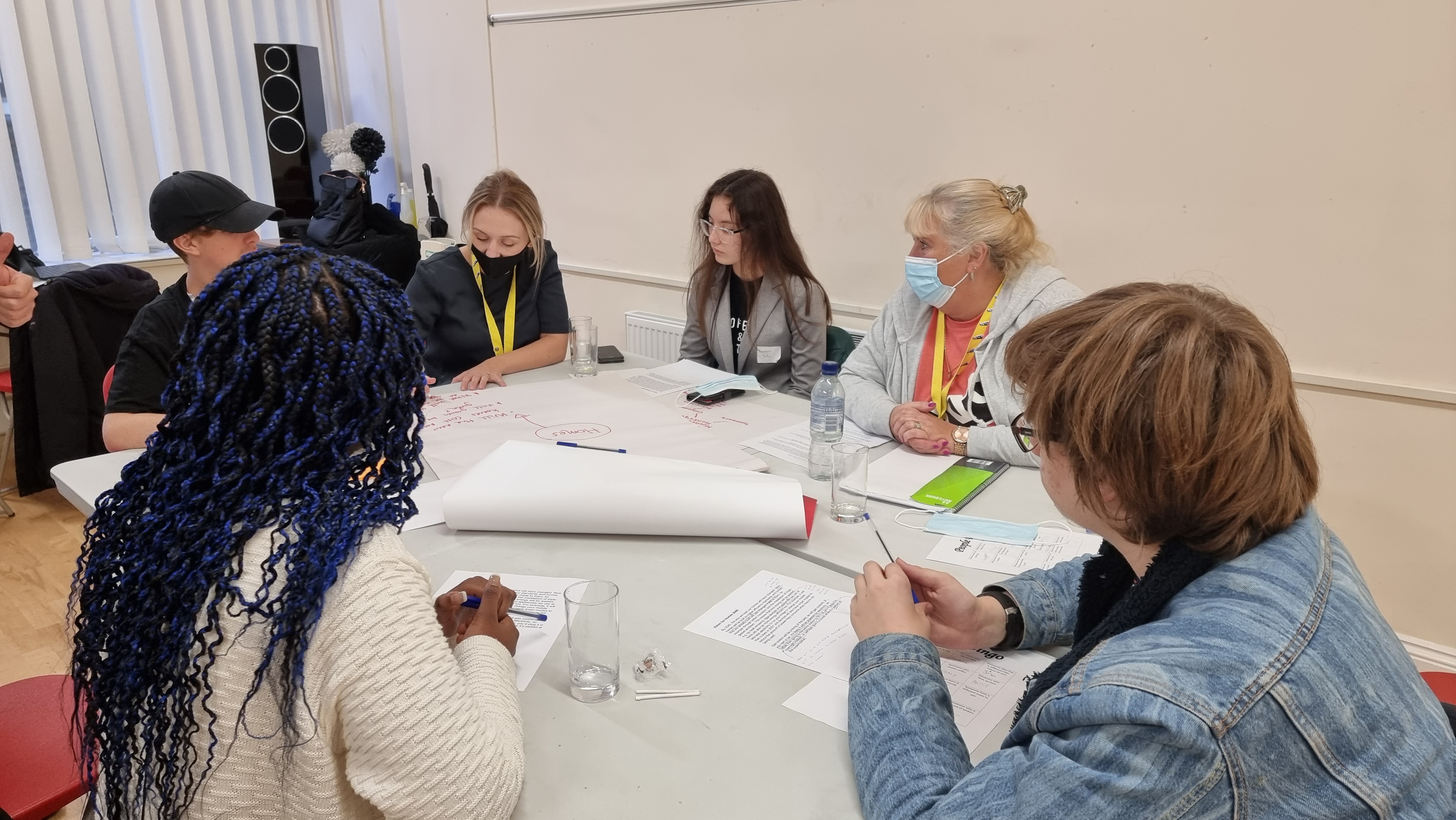 So how do we get there? Well, Billy sees opportunity for big change from big companies, but also little changes that we can all put into practice as individuals. He explained, "we can help reach the target by limiting our carbon footprint! Ways in which we can do this is by cycling to school or work or taking public transport rather than driving. If you must drive, try carpooling and allowing other people in close proximity to you to travel with you, reducing the number of cars on the road. Another way that you can reduce your carbon-footprint is by using green-energy methods to power your home. This could be by solar panels, or looking at companies whose electricity comes from renewable sources such as wind turbines, solar farms or even hydropower!"
And it looks like Mayor Rotherham has similar ideas. He has plans to increase the city's strengths in wind and solar power, and bring in revolutionary new projects like the  Mersey Tidal Power scheme, which will see ​​a barrage built across the river, powering up to one million homes!
Billy also sees vehicles - especially cars - as a starting point for a greener future, and a driver (get it!) of change, but believes there is still work to be done. "I can see people starting to convert to electric vehicles, which is better for the environment, but the energy in which they use is still coming from fossil fuels. And even though big changes are happening by banning the sale of petrol cars, it isn't happening quick enough, and more action does need to be taken."
Billy's passion and determination was clearly seen by Mayor Rotherham, who said of his time with the Changemakers that it was "a brilliant and challenging opportunity to sit down with really committed young people from across the Liverpool City Region and listen to their thoughts on the practical changes we will have to make if we are to reach net zero carbon by 2040. I've been very clear that the climate emergency is the existential crisis of our time and that it will require a huge collective effort to successfully tackle it by reducing emissions. Young people are going to be at the forefront of that."
Overall, the session was super worthwhile, and a great opportunity for everyone to come together and make an impact!
WANT TO MAKE A DIFFERENCE WHERE YOU ARE?
Want to carry out some social action in your community but aren't sure where to start? Take a look at a Changemaker group near you...
And if you've already taken part in a social action project that you're proud of, let us know! Tell us all about it here.