YOU:RATED World Television Day 2019
By NCS
Switch on and tune in, because today is the United Nations' World Television Day! Celebrated annually, WTVD recognises the incredible impact TV has on our lives. Because let's face it, it definitely influences us all. It helps us tell important stories, and creates loads of different worlds that we lose ourselves in. We love it!
You let us know some of the shows you can't stop watching, and that are great at tackling important issues.
Are you sitting comfortably? Then let's begin...
Dear White People 
Netflix show Dear White People follows main character Samantha White, and several of her friends, as they navigate their lives as black students in a predominantly white Ivy League school in America. Samantha is quite often on the end of racial microaggressions and expresses her frustrations with everyday school on her radio show "Dear White People".
When a blackface party is thrown on campus, these microaggressions turn max scale, tensions run high, and suddenly the issues surrounding race are out in the open for everyone to see.  
"The show blends comedy with serious socio-political issues, which ensures the audienced is entertained, whilst also learning about the issues. It's really relatable and connects with people emotionally." - Xena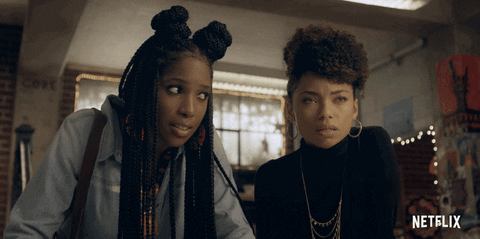 Unbelievable 
One of Netflix's newest binge-worthy shows is Unbelievable. The series is based on the real-life case of Marie Adler, who was raped in her home as a teenager, and when she reported it to the police, they questioned her sincerity.
As the story unfolds we see how the case is handled by the authorities, and the injustice that comes along with it. It's a gritty and brutal telling of a true story, full of twists and suspense that may just have you shouting at your screen. 
"I recently watched it and it truly lived up to its title. It really deals with the issue well and would make me want to go to the police if I ever had a similar issue." - Clarice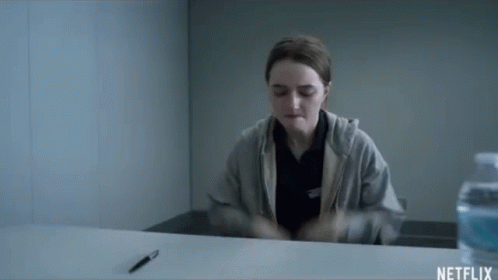 Brooklyn Nine-Nine 
For some comic relief, check out Brooklyn Nine-Nine. Andy Samberg, of The Lonely Island and SNL fame, plays Jake Peralta, a goofy but talented detective in the NYPD. His personality is a clear clash with hard-headed Captain Holt, and all sorts of shenanigans follow. Although a comedy, the series has been praised for its portrayal of serious issues too.
"Brooklyn Nine-Nine grapples key issues in society, like race, LGBTQ+ issues and the Me Too movement, in a lighthearted and meaningful manner. It's also inspiring to see such a diverse cast." - Harshy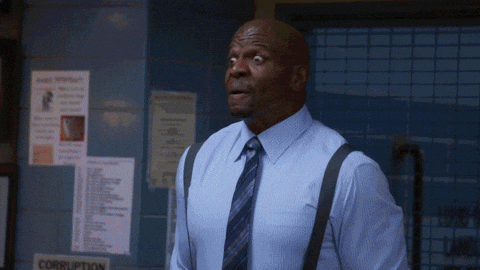 Stacey Dooley Investigates
Stacey Dooley first started her investigations back in 2009, doing a deep dive into child labour around the world. Her shows are centered around issues that affect young people, ranging from tourism to drugs, cyber bullying to sex trade and beyond. 
"Stacey's documentaries are about what it's like to deal with the negative side of the world  – things like violence or living through a war. She sees it from the main person's point of view and really looks at what they're going through." - Rebecca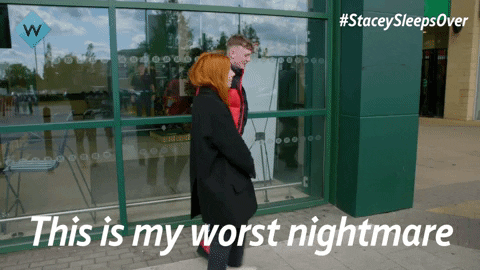 The Good Place
What would you do if you woke up, and got told that actually, you had died? Well, that's what happens to Eleanor Shellstrop in The Good Place. Eleanor finds herself in the most perfect passing place, designed specifically for people who have done extreme positive actions and contributions while alive on earth. The only problem? They think she's actually someone else.
The Good Place is a light-hearted comedy looking at big issues such as living ethically under capitalism, what makes you a 'bad person' and whether you can change, the afterlife, coexisting with people who are entirely different to you, and whether our actions really have consequences. 
"The show does an excellent job of creating a variety of relatable, dynamic characters without relying once upon tropes or stereotypes, which in itself is tackling issues to do with authenticity and representation. The originality of The Good Place is what makes it as thought-provoking as it is binge-worthy." - Chloe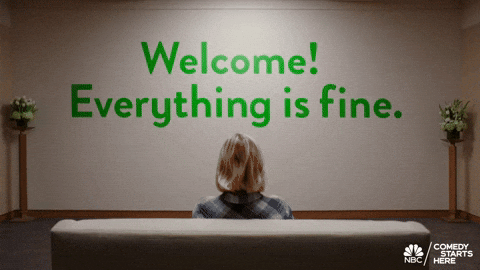 Chernobyl
In April 1986, the Chernoobyl nuclear power plant experienced a malfunction and exploded, causing one of the world's most catastrophic man-made disasters. This fictional series follows the men and women who contained the disasters, and well as those who gave their lives to prevent another one from happening. It looks at the problems that arise when truth is denied to those who need it most, and reveals the tragic consequences that lies and cover-ups from people in charge bring. 
"What makes this show so good is the eerie atmosphere and dread it evokes, making us feel guilty for being a passive viewer. It makes you want to act. It has brilliant cinematography, music and acting. A word of warning though, it gets quite gory!" - Zarah