YOU:RATED - The Best Entertainment of 2019
By NCS
As the year draws to a close, we're looking back on the best entertainment 2019 had to offer us. We asked you guys to vote for your favourite films, tv shows, songs and games of 2019 – here's what you rated:
And best film of 2019 goes to…
Joker 
The votes came flooding in for this one. Still playing out in cinemas, this American psychological thriller film has received great reviews. If you haven't seen it yet, why not?!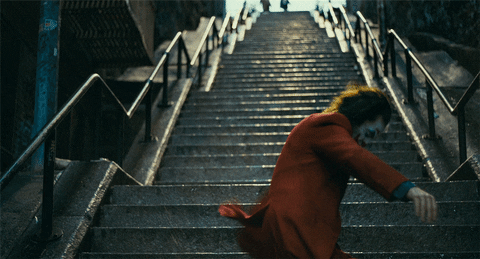 Here's what you said
"It's a flawless masterpiece. The greatest story of our time." - Tom
"It highlights problems such as mental health in communities of people that can't get any help for it." - Georgie
"Joker is a perfect film study on the relationship between the mentally ill and society as a whole. The cinematography perfectly shows a disconnect between the joker and the audience." - Dylan
Honourable mentions
Avengers Endgame - "It was so emotional watching all the characters suffer through what happened in infinity war and taught me that even though bad things happen, we still have to hope for good things" - Aisha
Rocketman - "It showed the struggles of being LGBT during 60s/70s, the general struggles of fame and how that can affect you, your relationship and family." - Ty
The Irishman - "The story line was so engrossing and the CGI was really captivating. Definitely the best film of 2019, in my opinion." - Luke
As for best tv show, drum roll please...
Stranger Things 3 
Three seasons strong, sci-fi horror Stranger Things continues to impress. If you're yet to join this binge-wagon, this is your Christmas sorted!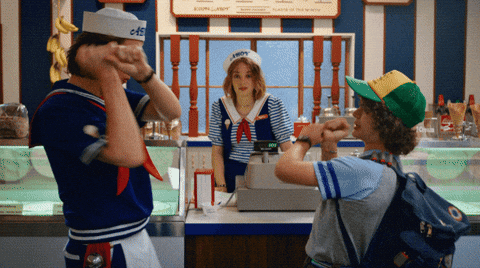 Here's what you said 
"It is epic and so climatic!!" - Ceryn
"Season 3 has improved character arcs, whilst also giving background characters more screen time. The Duffel Brothers, the creators of the show, are yet to fail in providing consistent entertainment with developed characters and universe." - Dylan
"It's funny and just amazing!" - Codey
Honourable mentions
The Good Place - "It shows everyone can work well, if they work together." - Kezzia
Killing Eve - "Phoebe Waller Bridge as producer can only result in a big hitting show. And Jodie Comer's acting really brings the drama to life." - JD 
Unbelievable - "A really heart-wrenching and gripping take on sexual assault, female victims and the lack of attention and care of the male police officers who investigate it." - Payal
As voted by you, the best game of 2019 is…
Sims 4: Discover University
Ever-evolving, this Sims 4 expansion pack is proving to be a firm favourite. With new interactions, great build items and hours of gameplay, this one will give you a taster for uni life. Nice.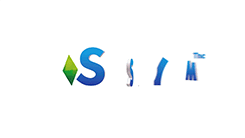 Here's what you said 
"It is a very well done interactive game that has clearly improved and taken some of the ideas that people wanted but turned into something with such detail." - Aisha
Honourable mentions
Call of Duty: Modern Warfare - "One of the first games to support cross play across Xbox, PS4 and PC, effectively bringing the entire community together." - Dylan
Five Nights at Freddy's VR: Help Wanted - "A new and exciting development in the series and sets up the next generation of games." - Melissa
The Outer Worlds - "Amazing characters, writing and combat with amazing graphics." - Brad
And last but not least, 2019's best song?
'Someone you loved' by Lewis Capaldi 
Scottish singer-songwriter Lewis is on a roll, and if we're honest, we've always had a soft spot for him. (Even before he did this epic session for us!)
'Someone you loved' sat at the top of the UK Singles Chart for seven weeks. Capaldi was also nominated for the Critics' Choice Award at the Brit Awards 2019, and now he's secured the top spot in our guide too. You can decide which is the biggest achievement...!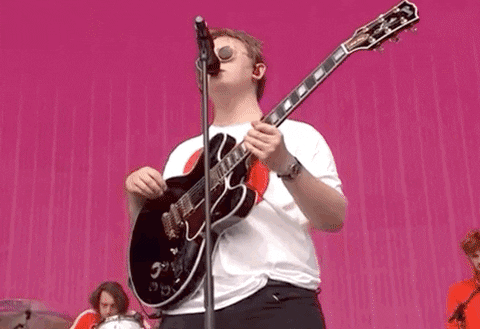 Here's what you said
"It just is a great song and touches everyone who hears it." - Caleb
"Either 'Someone you loved' or 'Hold me while you wait'. Either way, it's been a good year for Lewis Capaldi!" - JD
Honourable mentions
'Saturday' by Sam Fender - "You can belt it out at the top of your lungs!" - Izzy
'Lights Up' by Harry Styles - "Amazingly different style of song, such a tune" - Melissa
'Boy with luv' by BTS - "Because it broke the boundaries of language" - Megan
If you are affected by any of the issues covered in this blog, please seek support from The Mix. They offer essential support for people under the age of 25.