YOUR GUIDE TO ALL THINGS HALLOWEEN ON NETFLIX
By NCS
Boo! Spoopy season is upon us, and you know what that means. Pumpkin spiced everything, wondering whether that's a costume or someone's actual outfit, and snuggling up to get scared (and loving it). Consider this your definitive guide to all things spoops on Netflix. So whether you're in for an all night binge, or looking for something to get in the monster mood, we've got you covered…
For some lols:
Shaun of The Dead (15)
The first in the 'cornetto trilogy' of films from Simon Pegg and Nick Frost comes Shaun of The Dead. Y'know, just your classic rom-com turned zombie apocalypse race to the pub. What more could you want? And by the way, you've got red on you... 
Warm Bodies (12)
What happens when a zombie meets a human girl and doesn't instantly want to eat her brains, but instead protect her from the rest of the zombie population? Well obviously you get an apocalyptic Romeo and Juliet style movie full of lols, zombie groans, and of course, the Boneys (zombie-hungry skeletons who will eat anything, duh).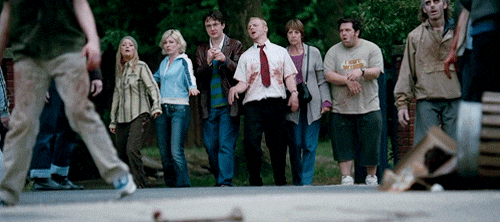 For something new:
In The Tall Grass (15)
In The Tall Grass, based on Stephen King's 2012 novella, tells the story of a brother and sister who hear cries for help coming from a field of (you guessed it) tall grass. They sure enough get trapped and all sorts of spooky, supernatural, sitting-on-the-edge-of-your-seat stuff happens to them. Will they make it out alive?
Bird Box (15)
If you didn't see this when it came out last year, then, well...actually that's quite funny because the plot and the whole point…never mind. Put this on and get your senses in overdrive as you watch Sandra Bullock navigate herself and her two kids across the country, whilst not being able to see a thing.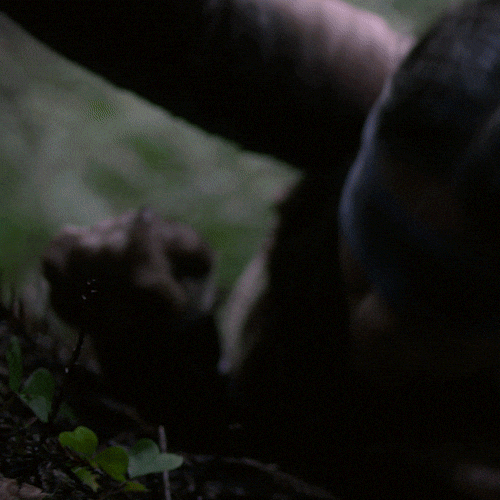 For a classic thrill:
Jaws (PG)
This absolute beast of a film created nationwide hysteria in 1975 and showed us all that a two-note theme tune can be one of the most terrifying things we've ever heard. A giant shark, terrorising a peaceful beach town? You're gonna need a bigger boat! 
Psycho (15)
Ultimate Alfred Hitchcock right here. And, much like Jaws, after watching Psycho. you'll never look at water in the same way. Oh, you thought taking a shower was safe? Think again! Get ready for maximum jumps and squeals with this one.
The Silence of The Lambs (15)
A young FBI agent is sent to question imprisoned psychiatrist Dr. Hannibal Lecter about a serial killer case she's working on. Oh yeah, and he's a cannibal. Casual. This film is always in the 'top horror' lists, and is the only horror film to win Best Picture at The Oscars. Get it on.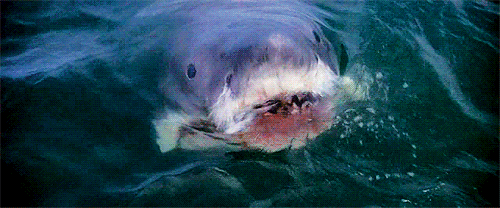 For a series to binge:
Stranger Things (15)
If you haven't already seen what went down in 1980's Hawkins, Indiana, then you've been living under a rock. But it also means that you've got three seasons of supernatural, creepy, funny and action-packed adventure to catch up on! Yay! You'll root for Dustin, Lucas and Mike as they search for their missing friend Will, take on terrifying Demogorgons, and meet a mysterious girl, known only as Eleven. 
The Chilling Adventures of Sabrina (15)
In the 90s, Sabrina the Teenage Witch was a comedic series with light magic, a funny talking cat and a heartthrob with floppy boyband hair (ugh, Harvey Kinkle you dreamboat). Cut to 2018's Netflix remake. The fact that it has 'chilling' in the title is fair warning. Think black magic, gruesome visuals and twisty dark storylines. Absolutely perfect for those cold Halloweeny nights!
Black Mirror (15)
Want something to really scare you senseless? Try Charlie Brooker's Black Mirror. A way too close to home look into how modern technology can (and probably will) take over our lives and the world and everything we ever do. No really. Each episode deep dives into some sort of cool tech backfiring and how that affects everyone around it. Sometimes it feels way too real. But we can't stop staring...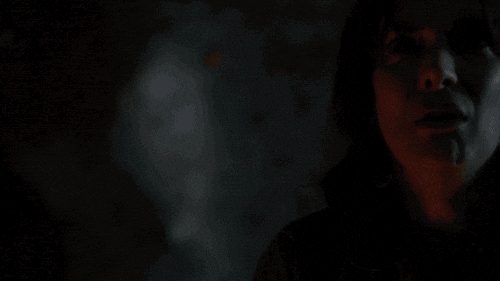 For family friendly:
Hotel Transylvania (U)
If you're looking for something lighter to watch, or have kid-siblings to hang out with (or occupy so you can watch something else), Hotel Transylvania is the perfect go-to. Back in the day (way back, in 1885), Dracula set up a hotel hidden from humans, to raise his daughter safely. Now, it's her 118th birthday, and Drac throws up a party with all the famous monsters of the world. But of course, hilarity and chaos ensues when a human boy finds the hotel and Drac does everything he can to stop him falling for his daughter...good, family fun!