What To Watch This Festive Season (You're Welcome!)
By NCS
It's the ho-ho-holiday season! That means time to stock up on gingerbread, cover your house with tinsel, and sitting yourself in front of the TV for some great (and some so-bad-they're-good) Christmas movies. It truly is the most wonderful time of the year! So grab a hot chocolate and consider this your ultimate guide to feeling festive.
The classics
It's a Wonderful Life (U)
Christmas wouldn't be complete without hearing "every time a bell rings, an angel gets its wings". Follow George Bailey and his guardian angel Clarence as they take a trip through what life could have been, if George was never born. A true classic, and one that'll make you want to give all your friends and family a big ol' Christmas hug.
Mary Poppins (U)
Just like Mary herself, this film is "practically perfect in every way." Flying nannies? Magical chalk drawings? A hilariously bad cockney accent by Dick Van Dyke? What more could you want to feel festive! How about a heartfelt story, some unforgettable songs and a couple of dancing penguins too? Super(califragilisticexpialidocious).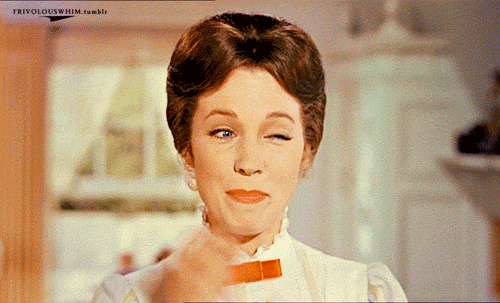 The newer classics
Home Alone (and Home Alone 2 : Lost in New York) (PG)
Be careful what you wish for this Christmas, or you might just end up on your own like Kevin McCallister, as his family fly halfway across the world. But it's alright, Kevin's got some skills, and when The Wet Bandits plan to burgle his house, you better believe he's got a plan to stop them. Hilarious hijinks and some truly terrific traps. (And watch Home Alone 2 to see Kevin get up to all sorts of shenanigans, but this time, on his own in NYC). Merry Christmas, ya filthy animals.
Elf (PG)
The best way to spread Christmas cheer is singing loudly for all to hear. And that's exactly what Buddy The Elf has to teach his grinch-esque Dad when he travels from the North Pole to find him in New York City. Will Ferrel as a hilarious man elf, slapstick lols, and one of the most disgusting but tempting breakfasts ever...because everyone knows that the four main food groups consist of candy, candy canes, candy corn and syrup. Right? This film will have you grinning from elf ear to ear, for sure.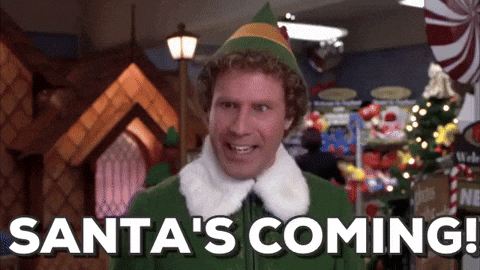 Miracle on 34th Street (U)
Before she was Matilda, Mara Wilson starred in this remake of the 1947 classic, and made it even more magical. With the help of Richard Attenborough (David's older bro!) little Susan Walker's cold, cold Christmas heart truly melts as she learns all about what Christmas is really about. This is the perfect film for some proper snuggling, so go get cosy!
Hook (U)
A spin on the classic tale of Peter Pan. Robin Williams is Peter Banning, a businessman, a husband and a dad ...although mostly just the first one. When his kids get kidnapped by Captain Hook, Peter has to remember who he really is (spoiler alert: he's actually Peter Pan). A wonderful adventure movie, full of imagination, colour, and a Lost Boy's den that will make anyone jealous.
The light-hearted
Love Actually (15)
If you haven't already seen Love Actually at least seven thousand times, you've been doing Christmas wrong all this time. Just kidding. But, this is definitely one of those films that'll give you all the feels. And get a good laugh out of Hugh Grant dancing. Because let's face it, all you need is love, actually.
The Holiday (12A)
Set in both LA and London, this cross continental film gives us the best love stories of all kinds. Romantic love, self love, friendship love, music love, funny love, so-good-it-hurts kind of love. All wrapped up with a humourous, magical bow. You'll either want to go running for the Hollywood Hills, or dive under a mountain of blankets. Either way, you're in a pretty good place!
The so-bad-they're-good
A Christmas Prince : The Royal Baby (U)
In 2017, we got A Christmas Prince. In 2018, we got A Christmas Prince: The Royal Wedding. And this year, we're being treated to A Christmas Prince: The Royal Wedding. Now yes, this movie is going to make you cringe... The writing is most likely going to be awful... And it's going to be one of those things where you find yourself going "that would NEVER happen!" over and over again… But isn't that exactly why we can't get enough of these straight to TV movies? We're looking forward to this bundle of joy...
The Knight Before Christmas (U)
The synopsis for this film simply says 'Vanessa Hudgens (of High School Musical fame) plays a science teacher in this all-new romantic comedy. The catch? She falls for a medieval English knight who magically transports to the present day.' A MEDIEVAL KNIGHT. WHO MAGICALLY TRANSPORTS. TO PRESENT DAY. Do we really need to say any more? This is clearly going to be terrible and therefore, we absolutely cannot wait.
The animated characters
Frozen II (PG)
It's somehow already been six years since Frozen came out, but we're finally getting what we all want. EVEN MORE "DO YOU WANNA BUILD A SNOWMAN?". Now that that's stuck in your head for eternity again, let's move on. Frozen II is an adventure and a half. We'll see Anna, Elsa, Kristoff, Olaf and Sven head out to the ancient, autumnal forest of an enchanted land (ooooh), to find out just where Elsa's powers came from and save their kingdom.