Major Marathon Moments
By NCS
Whether you're a runner or not, it's hard to miss the London Marathon. And this year was especially epic: records were broken, history was made, and one man dressed as Big Ben had difficulty getting his costume over the finish line.
If you need an inspirational pick up, here are our favourite, funniest, most astounding picks from the longest race in town.
It was the biggest marathon ever!
A record-breaking 42,906 people started the race on Sunday morning, with 42,549 crossing the finishing line opposite Buckingham Palace. Over 400,000 people applied for places, but many were turned away because there just wasn't space. Yes, it's that popular.
Those who didn't get places ran it anyway – at night, backwards!
To get over their disappointment, around 500 people ran the course the night before it all kicked off – backwards! Dedicated runners started in Central London at either 2am, 3am or 4am, then ran to the finish line at Greenwich. Way to make a tough gig tougher, guys!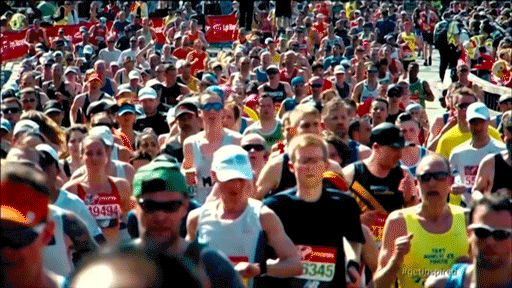 Runners drank from seaweed
Yes, that's right. To cut down on the staggering number of single-use plastic bottles used every year (919,000 in 2018!), runners could grab pouches made from seaweed and filled with an energy drink. There were still plastic bottles used at points during the course, but this is one great step for environmental progress!
The oldest runner was 85!
Pensioner Ken Jones was this year's oldest runner. But this isn't his first marathon, oh no, he's run every London Marathon since the event began in 1981. He's one of only 11 'ever-presents' who have taken part in every one of the 26.2 mile-long courses. And you thought your walk to college was long...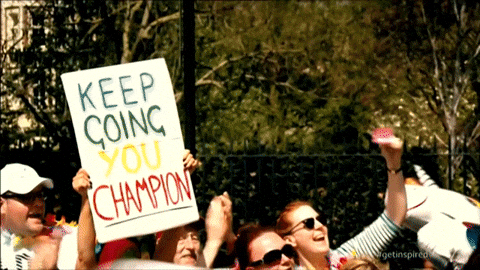 Even the cast of EastEnders ran it
Along with celebs Aimee Fuller and Chris Evans, an eight-strong team from TV soap EastEnders ran for charity Dementia Revolution. They were running on behalf of Dame Barbara Windsor – the Queen Vic's infamous landlady – who was diagnosed with the disease in 2014.
If you can't run it, crawl it
It's amazing the lengths runners will go to to cross that line. Professional runner Hayley Carruthers fell to her knees as she sprinted towards the finish. Despite having to crawl over the line, she beat her personal best! Pretty inspirational!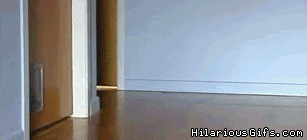 Don't let anything stop you
As every year, many disabled athletes took part and smashed their personal bests. 61-year-old Dave from West Bromwich is visually impaired, but that didn't stop him from doing what he loves – running and raising money for charity.;
"I don't care whether you're disabled or not," he said. "Running is about improving your mental wellbeing and getting yourself out there."
Go on, Dave!
And finally… Big Ben nearly got his top knocked off
There are some crazy costumes every year, and this year saw a host of clowns, robots and giant telephones. One competitor made news when his costume – the tower that holds Big Ben's bell – got stuck in the banner over the finish line. But don't worry, with a little help from his friends, he made it across the important line.