LGBTQ+ History By The Decades (2000's)
By NCS
Include this article in your Skills Builder Journal. It could help you develop...


As long as there have been people on the planet, there has been an LGBTQ+ community. However, the history, lifestyle and rights of this community hasn't always been easy. But it's always been important.
That's why, in this new series, By The Decade, we're taking a look at recent history in the UK to see how LGBTQ+ life has been affected, celebrated and a catalyst for change.
This week, we're looking at the 2000s.
Going into this new decade, the age of consent for homosexual sex was still set at 18 years old, whereas the age of consent for heterosexual sex was 16.
However, in 2001, provisions made in the Parliament Acts 1911 and 1949 made it possible to enact a bill that would change the legal age of consent, without the Lords having to vote it through. The provisions of the Act came into force and the age of consent for homosexual sex was set to 16.
In the television world, the second series of Big Brother hit the screens in 2001 and people became enamoured with gay contestant Brian Dowling. Brian was one of the first gay contestants to ever be on the show (which has a whopping 45 series now!) and for many viewers, 'the first out gay man on screen who wasn't a fictional character in a TV show or a punchline in a movie'. Brian won hearts all over the country...enough to eventually become the winner of the show! His win has been hailed as a representation of shifting views in public opinion and 'many LGBTQ+ viewers still cite Brian as a person they could relate to, describing the impact his win had on those who struggled with their sexual identity'.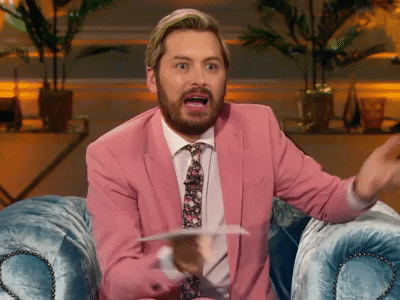 One year later, another major milestone was achieved, when The Adoption and Children Act 2002 was put into place, meaning gay and lesbian single people, as well as same-sex couples, were granted equal rights to adopt a child in the UK! Before this, same-sex couples or unmarried heterosexual couples were unable to adopt.
More changes were due to come too. If you remember back in our 1980s blog, Margaret Thatcher introduced Section 28 in 1989, banning local authorities from 'promoting homosexuality' or 'pretended family relationships', and prohibiting councils from funding educational materials and projects perceived to 'promote homosexuality'. This meant funding was withdrawn from arts projects, prevented the discussion of LGBTQ+ issues within schools and colleges, and stopped pupils getting the support they needed. Well, cut to 14 years later, in 2003, and the Act was repealed, meaning that 'the teaching in any maintained school of the acceptability of homosexuality' was allowed. Woohoo!
Discrimination against the LGBTQ+ community has, unfortunately, always been apparent. However, in December 2003, the Employment Equality (Religion or Belief) Regulations came into place. Until this time, employers could discriminate against LGBTQ+ people by not hiring them or promoting them, based solely on their sexual orientation or gender identity. With the regulations in place, it became illegal to discriminate against LGBTQ+ people in the workplace.
Big Brother's fifth series came back to our screens in 2004, and like Brian Dowling before her, Nadia Almada became a firm favourite across the country, and was the first transgender winner of the show. Her appearance and subsequent win further showed that British TV viewers were broadening their minds and becoming more tolerant with what they were seeing on screens. Christine Bond, author and lobbyist for transgender group, Press for Change, said of Nadia's win: 'Nadia's most valuable contribution was that she's put a face and personality to people's stereotyped ideas about transsexual people. Her big personality means that people focused on Nadia as a person without considering her medical history.'
The next year, 2005, saw the introduction of two big Acts that would change the lives of so many in the LGBTQ+ community. First, the Gender Recognition Act 2004 came into effect on April 4 2005. The Act gave trans people full legal recognition of their gender, allowing them to get a new birth certificate (with gender options limited to male or female at the time) and therefore affording them full recognition of their acquired sex in law for all purposes, including marriage.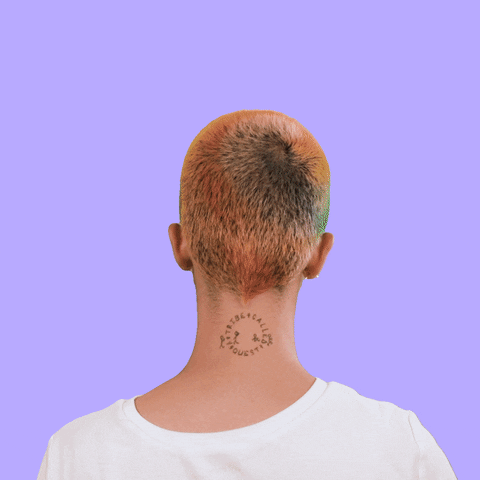 Second, the Civil Partnership Act 2004, came into force on 5 December, allowing same-sex couples to legally enter into binding partnerships, similar to marriage 15 days later. Matthew Roche and Christopher Cramp became the first to form a civil partnership at St Barnabas Hospice on the very same day. Because Matthew was suffering from a terminal illness, the statutory 15-day waiting period of an Act coming into force was waived. The couple signed their partnership, had one wonderful day together, and Matthew died the following day.
In 2007, Stonewall launched their groundbreaking campaign to tackle homophobic, biphobic and transphobic bullying - Get Over It! The campaign was a simple message created by students and teachers and was quickly spread all over the country on big posters, leaflets in classrooms, driven around on the side of buses, and worn on t-shirts. The message was also supported by politicians, activists and celebrities all over the world.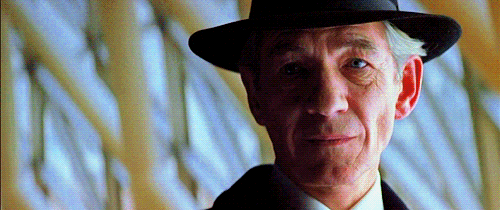 LGBTQ+ families were able to grow even more in 2008, with the Human Fertilisation and Embryology Act 2008 . This legislation recognised same-sex couples (married or not) as legal parents of any children conceived through the use of donated sperm, eggs or embryos, through IVF, or through surrogacy.
The 2000's saw a lot of positive change for the LGBTQ+ community. Next week, we're looking at the 2010's and how this change became more prominent and vocalised.
We're aware that we may have missed a few things, and that of course, LGBTQ+ rights and history didn't start in the 2000s. So, feel free to let us know anything you've learnt and think is important to share over at @NCS!