The LGBTQ+ Films and TV Shows Making Waves
By NCS
For every show that fails to represent the LGBTQ+ community in all its glory, there's another getting it right. Representation in media continues to be on the rise and has in fact reached a record high. So from Oscar winners to binge-worthy series, here's our ode to the films and TV shows revolutionising our screens. Hollywood, more of these please. 
Orange is the New Black
This award-winning show graced our screens when queer female protagonists on TV were few and far between. Rather than a sole lesbian character in a group of straight friends, the show was one of the first to depict a plethora of diverse, queer female relationships, including a transgender woman of colour and those with mental illness. Cancel those weekend plans – this'll have you hooked. 
Pose 
Pose goes where no TV show has gone before, telling the untold history of the New York City ball scene in the late 80s. In the ballroom subculture, LGBTQ+ people would compete in dance, look, runway and drag categories for trophies and the approval of their peers. It's the first show to have a trans-leading cast predominantly from black and latino background. And Billy Porter went on to be the first black gay man to win a lead actor award for his role. Could this be the most groundbreaking LGBTQ+ show to date? We think so. 
Pride
Pride tells the true story of striking miners and gay activists who join forces in an unlikely union. Set in the 80s during an age of homophobia – and when Margaret Thatcher was in power – it depicts a moving piece of LGBTQ+ history that deserves to take the spotlight. You'll laugh. You'll cry. You'll be glad you watched.
RuPaul's Drag Race
Although some critics argue RuPaul's Drag Race should be even more representative of the drag community, most praise the show for introducing the art of drag to the mainstream audience and helping to educate them on issues that are happening in the LGBTQ+ community. In fact, it's had such staggering success that it's turned 150 LGBTQ+ performers into stars. 
Moonlight 
There's no denying that representation of LGBTQ+ people of colour is lacking in cinema. So when the touching story of Moonlight came along, its impact was enormous. The film follows the life of Chiron across three defining chapters of his life, growing up in an unstable family and struggling with his sexuality. On his journey of self-discovery, the challenges he faces as a queer black man in America is explored. Worthy of its Oscar? 100%.  
Sex Education 
It's the show on everyone's lips (for all the right reasons). Haven't seen it? Get on Netflix pronto. Their comprehensive inclusion of LGBTQ+ stories cover everything from homophobia to acceptance and openly gay characters to those struggling with their sexuality. It's refreshing, funny and heartbreaking in equal measure. And interwoven with so many other teenage issues – self esteem, family problems, interracial couples, drug use, insecurity –  it has real authenticity. Bravo, Sex Education. 
Booksmart
This film features two female leads – one of which happens to be gay. Although she explores her sexuality in the movie, there's no 'coming out' story, no fight against homophobia and no labels – just a queer teenager who's happy and accepted. In fact, Director Olivia Wilde said she wanted to treat Amy's sexuality as "a non-issue." It's a refreshing take on a LGBTQ+ storyline.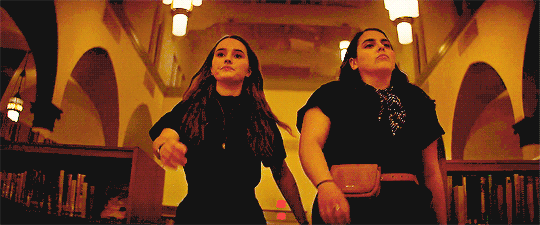 Dear White People 
This American comedy-drama series has many gripped from its title alone. Its portrayals of black gay students, in particular Lionel and Coco, tell stories that aren't often told – including the struggles of being a black man in the LGBTQ+ community, as well as being a queer man in the black community. Without giving away any spoilers, this is a show that gets better through the seasons, delving deeper into its exploration of the issues they face.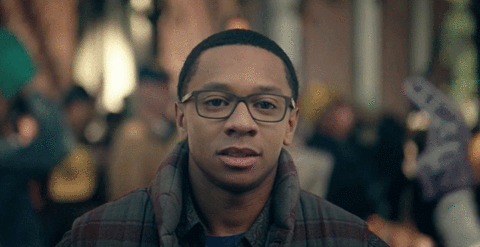 120 Beats per Minute
Written and directed by Robert Campillo, this powerful film is inspired by his own experiences in the early 1900s.  It's centred around the gay activism group Act-Up Paris, who fight for legislation, research and treatment for those with AIDS during the epidemic. And it explores everything from debates and lobbying to dance and romance. Don't let the subtitles put you off – you won't want to miss this.