HOW I SURVIVED YEAR 11 - NCS GRAD, ANNE
By NCS
Year 11 can be a terrifying and stressful time in a student's life. It was like that for me too – well, it definitely was in the beginning anyway. I remember starting Year 11 feeling like I had a mountain to climb.
But I made it through to the other side happy and without any regrets. I think that's a pretty great achievement! I'd like to share the top five things that helped me be the best I could be during that time.
1. GET ORGANISED
Ok, now listen, I know this is cliché and maybe a little annoying because you've probably heard it a thousand times, but being organised is not just about getting those target grades – it's about making everything in your education a lot easier!
I'm not just talking about getting a new pencil case and learning your schedule off by heart. I mean knowing where the things you need are located around your school or college so you can easily access them. It's also worth keeping a record of the resources you've looked at, to make your revision time more efficient.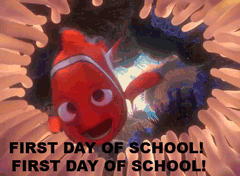 2. FIND WHAT YOU NEED
Along those lines: It's really useful to know where all the resources for your education are and how to use them. You don't have to spend every minute in the library, but getting to grips with what it has on offer will save you a lot of time when revising.
It's also important to remember that your friends, classmates, teachers and family are also great sources of information and support! If you're struggling, use their knowledge to expand yours. Never ever keep it to yourself, because the more knowledge you share, the more you end up having.
3. KNOW YOURSELF
Understanding yourself is key to doing well. And what I mean by that is, you need to understand what kind of learner you are.
What works best for your mind? Are you a visual learner? Do colours and pictures stimulate your interest and help you retain information? Are you an auditory learner? Does hearing a teacher talk or saying it yourself help you imagine concepts better? Or are you a kinaesthetic learner? If you're doing something physically – even just with your hands – do you remember and understand it better?
You might be one or all three of these kind of learners, there's no right or wrong. Everyone is different and knowing how best to channel your uniqueness will make the work easier and help you grab those stars!
4. STAY HEALTHY
This is something else someone will have nagged you about, but it really works! Try to be in the best possible health, both physically and mentally. Being in your best physical health involves the right amount of sleep, at the right time. Also being hydrated! You know, getting those 8-9 glasses of water every day and eating healthily – trust me when I say it helps!
Mental health is just as important, especially if you're feeling stressed about the workload. You might feel like you should be studying 24/7, but this will burn you out and is generally counterproductive.
You need to give yourself breaks and do the things you love that have nothing to do with studying too – go see friends, have a mini-Netflix binge. I'm not saying don't study, but when you know you've tackled a difficult topic give yourself a reward by taking a break!
5. HAVE FUN!
I've made it sound all doom and gloom, but Year 11 is also really fun!
Enjoying yourself is a really important part of the experience because it will be the last year in your secondary education with the exact same group of people! At the end of the year, many will go different ways and take different paths, so enjoy all the friendships and the time you get to spend with them.
Work hard, but enjoy the friendships you have because after this year you might not be able to see them every day like you do now. And good luck!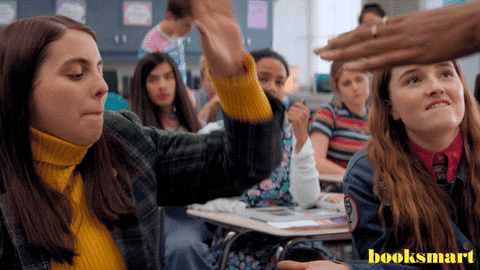 Inspire me
NCS Grad Chloe shares her personal experiences of being bullied throughout school and how she made it out the other side as a more confident, stronger person.
Help me out
How much food advertising do we actually absorb, and what effect does it really have on us? That's what Bite Back 2030, and some of our NCSers, set out to find!
Inspire me
When does 'everyday' banter cross the line and become bullying? NCS grads, Charlotte and Jazmyn, take on the debate...