Five Celebs Who Shut Down Bullies
By NCS
Sometimes, even the most famous and well-loved people in the world get bullied too. Here are five of our faves, and what they did to beat the bullies trying to bring them down…
Lizzo
Lizzo is a powerhouse of a lady. She's an incredible singer, rapper, flautist, dancer and let's face it, all round icon. Yet it seems that even with all her success and talent, people still try to look for ways to bring her down. Lizzo's love for herself as a Black woman, and the love for her body means she's often subjected to hate comments from people. But Lizzo is not one to back down from a fight, or stand up for what she believes in. She takes people's bullying as fuel for the fire. It makes her love herself harder, and spread the love even further. Lizzo has quickly become a beacon of hope for many people, and she's put different body shapes in the mainstream. When someone on Twitter claimed she was only popular due to 'an obesity epidemic in America' Lizzo quickly clapped back, pointing out that actually her popularity is because she writes good songs, is talented and performs high energy hour and a half shows filled with love. Amazing!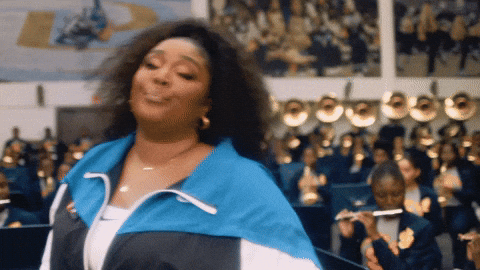 Josh Gad
Josh may be loved around the world for his hilarious portrayal of Olaf in the Frozen films, but growing up, he wasn't always so popular. Josh says: "I realised early on that I was the absolute poster boy for bullying because I struggled with being overweight from a very early age, but I also discovered that comedy was a weapon that I was able to employ. I remember one time a kid calling me fat in front of a group of people. And, instead of giving him the opportunity to leave, I started reciting a monologue from My Cousin Vinny and everybody started laughing." A great example of using your strengths to prove the naysayers wrong! And now look at him, Josh is definitely known as one of the funniest actors out there, guaranteed to make people laugh...and wish they had his success.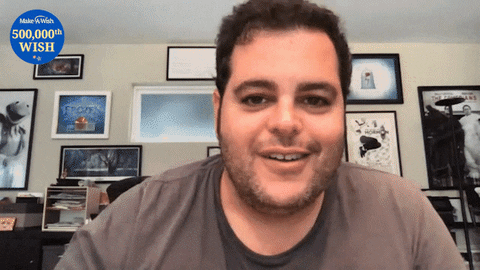 Halsey
Halsey, a proud member of the LGBTQ+ community, found herself at loggerheads with online bullies, for just being herself. Back in 2018, on National Coming Out Day, she posted a photo on Instagram of her Paper Magazine Pride Issue cover. In her caption she described herself as #OutAndProud, including three hearts in the bisexual colours. However, people seemed to ignore this and immediately started slating her. Lots of people started throwing hurtful comments at her about the fact that she was dating male rapper G-Eazy at the time - and therefore couldn't be a member of the LGBTQ+ community, or 'out and proud'. But not one to turn away from hate, Halsey quickly took to her Insta stories to clear things up. She said "So I posted on my Instagram for National Coming Out Day that I'm out and proud, and everyone's commenting like, 'But aren't you dating G-Eazy?' So I wanted to take a moment to make a PSA to remind you that...bisexual people. We exist." Simple. Easy. True. Now that's one way to shut the haters up...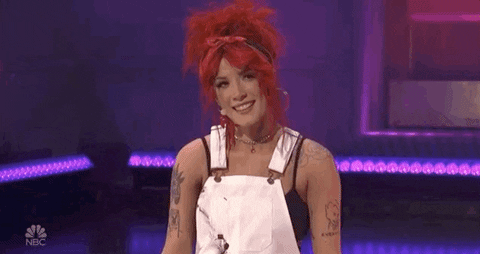 Justin Timberlake
He may have brought sexy back in 2006, but when he was a teenager, JT was just as awkward and goofy as anyone else. When accepting the Innovator Award at the iHeartRadio Awards in 2015, Justin opened up about his past and offered words of advice to the young people in the audience. He said: "Growing up in school, no one ever called me anything close to an innovator. They called me different. They called me weird. They called me a couple of other words I don't want to say…" He referred back to how, where he grew up, "if you didn't play football you were a sissy." But, it was this creativity and passion for music and acting that kept him going. And, some thoughtful words from his mum. Continuing his speech he said: "Thankfully, my mother taught me that being different was a good thing, that being different meant you could actually make a difference." And make a difference he did! JT went on to become one of the biggest names in pop, an acclaimed actor, Emmy award winner and Oscar nominee...the list could go on. He changed the music scene and became a household name. Pretty cool for a 'weird' guy...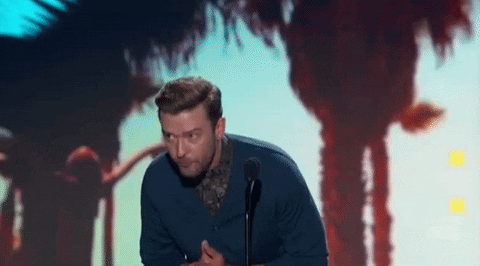 Billie Eilish
Since she shot to fame in 2016, Billie Eilish has been subject to bullying, especially online. Mostly, for what she chooses to wear. Billie is well known for wearing oversized comfy clothes - a lot different to other singers her age who choose to wear shorter, more revealing clothes. Billie has always said that her preference for baggy clothing is not a statement against female artists who wear more revealing outfits, but the contradictory double standards women face. "If what I wear is comfortable, I am not a woman. If I shed the layers, I am a sl*t," she says. "Though you've never seen my body, you still judge it and judge me for it. Why?" In March of this year she decided to further take on these hate comments and start her world tour with a video directly calling out body shamers. In the footage, Billie descends into black water while removing her top, and can be heard asking, "Is my value based only on your perception? Or is your opinion of me not my responsibility?" It opened up big conversations about body shaming and choice and made people start to rethink how they comment on things online.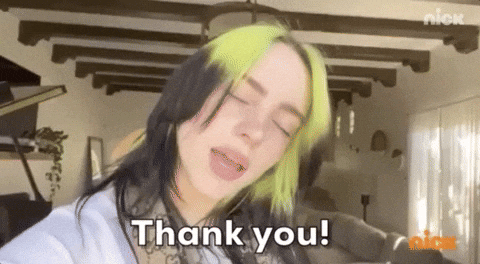 Who are your favourite celebs who have taken on bullying? Let us know over at @NCS! Don't forget to show that you are ready to beat bullying by using our Insta filter: No We Can Beat Bullying! Take a pic, show your support and tag us @NCS...we'll repost our faves!