The Female-Directed Films Smashing It
By NCS
You only have to look at this year's Oscars to see that talented female directors still aren't getting the praise and recognition they deserve. So if the Academy Awards won't do it, we will. Here's our list of films from the last decade – directed by women – that we're loving. 
Booksmart - Olivia Wilde 
Academic overachievers Molly and Amy swap their bookworm tendencies for a taste of party-animal life on their last day of school. Fresh, funny and somewhat punk-rock, Olivia Wilde does a stellar job of presenting the excitement of young independence.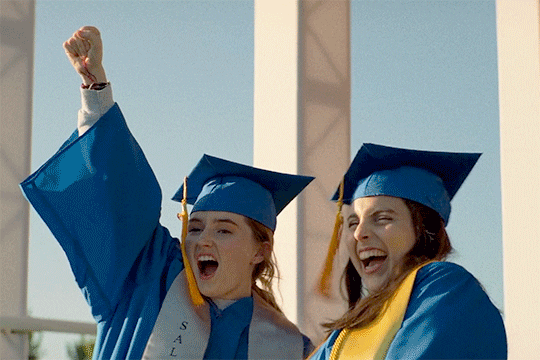 Ladybird - Greta Gerwig 
This is the story of high school student 'Ladybird' who plans to leave her small town (and opinionated mother) in California in favour of college in New York. Gerwig's directorial debut was a sign of great things to come. Speaking of which… Little Women is one to catch on the big screen now.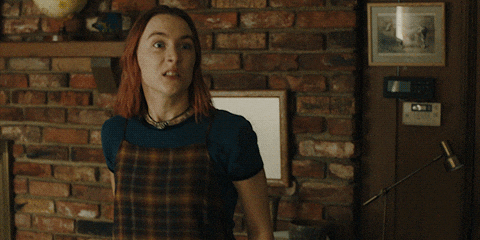 Selma  – Ava DuVernay
Ava DuVernay brings us a moving dramatization of the protests led by Martin Luther King Jr in 1965, to secure equal voting rights for black citizens. Serving as a necessary reminder of a pivotal piece of history, it's a must-watch for all.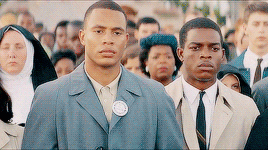 The Edge of 17 - Kelly Fremon Craig
17-year-old Nadine finds hope in a new friendship – at a time she feels completely alone. Written and directed by Craig, the film doesn't shy away from the complications, awkwardness and downright confusion that comes with teen life in a modern world. Sound familiar? You'll relate, you'll laugh and you'll cringe – sometimes all at once. 
I am not a witch - Rungano Nyoni 
In this dark comedy that tackles Zambia's history of misogyny, nine-year-old Shula is locked up in a witch camp after being accused of witchcraft – and told she'll be transformed into a goat if she escapes. Zambian-born director Nyoni made waves with this – for all the right reasons – at Cannes Film Festival.
The Miseducation of Cameron Post - Desiree Akhavan 
Akhavan believed it was about time we had mainstream queer female story, that wasn't directed by a man. When teenager Cameron is caught kissing another girl on prom night, she's forced into a gay conversion camp. Intended to 'de-gay' its residents, the facility instead brings Cameron together with fellow outcasts, where she begins to feel more at home than ever.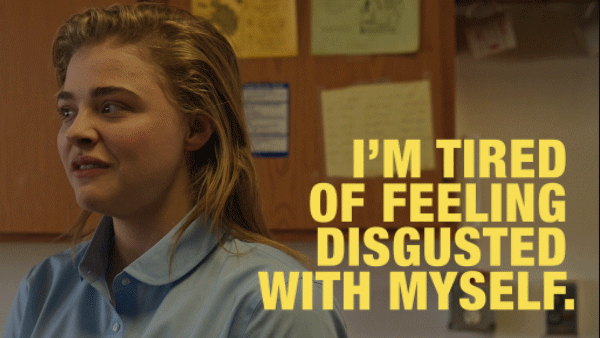 The Breadwinner - Nora Twomey 
Twomey delivers a story of courage in this inspiring, beautifully animated story of a young girl living under Taliban rule in Afghanistan in 2001. After the wrongful arrest of her father, she disguises herself as a boy to be able to provide for her family. 
Portrait of a Lady on Fire – Céline Sciamma 
Set in 18th century France, this remarkable film is about a young painter who's commissioned to paint a wedding portrait of a bride-to-be, without her knowledge. Céline's devastatingly romantic tale will stay with you long after you've watched it.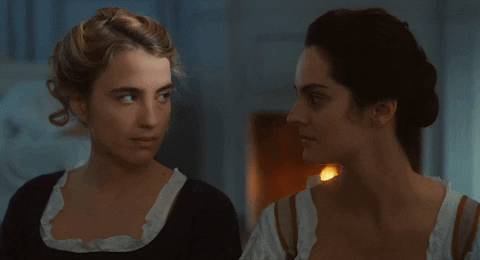 Honey Boy - Alma Har'el 
What began life as an autobiographical screenplay written by Shia LaBeouf is now a spectacular film brought to life by director Alma Har'el. Based on Shia's own experiences, the film follows his journey from child actor to addict, and his rocky relationship with his father. You won't have seen a film like it. 
Give me a break
In tough times, embracing all the good in the world becomes essential. So if you're in need of a pick-me-up, or a reason to feel proud to be human, read our first Good News round-up!
Inspire me
NCS Grad Connor tells us how having autism has helped him gain confidence and do things he didn't think were possible...
Give me a break
We could all use a little pick me up right now... and a few new channels to binge-watch. We asked you which amazing women inspire you on screen, and here's what you had to say...