Bullying on the Big Screen – NCS grad, Laura
By NCS
With a focus on bullying this month, NCS grad, Laura has put together some of her favourite films that she believes cover the difficult issue, and the effects it has on its victims, in an authentic and valuable way. 
Bullying affects thousands of young people across the world, and can take many forms. Often, it goes ignored for years and can have long-lasting damaging effects on people. In recent years, the issue of bullying (in all its forms) has taken social media, books and cinema by storm.
Wonder
'You really are a wonder, Augie'
Wonder is an inspirational film about a young boy with a facial deformity. It follows his school-life and his battle against the bullies who torment him. Fortunately, by the end everybody has learnt a lesson in acceptance and kindness. 
The Devil Wears Prada 
'I'm not your baby'
Anne Hathaway gives a poignant performance as Andrea 'Andy' Sachs, a newly qualified journalist who is tormented by her boss. This film shows us that bullying can affect anyone, at any age and it ends with a great moment of self-empowerment.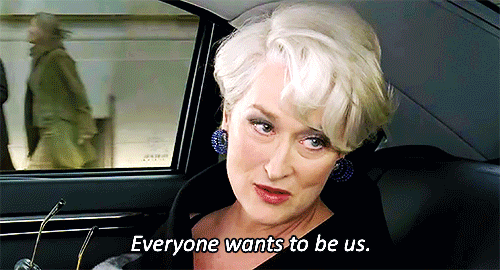 Easy A 
'I was used to being by myself, but I had never felt more alone'
Olive Penderghast is bored of being herself, so she tells her friend a white lie. When the school gossiper overhears this, the rumour spreads like wildfire – changing and convoluting with each new person. What unfolds is a story of learning to accept yourself and face the truth. Even if it is embarrassing...
A Girl Like Her
'I don't know why she hates me so much'
A Girl Like Her is a film showing the heart-breaking effects of bullying and harassment, not only on the victim, but the whole community. After schoolgirl Jessica ends up in hospital, her story is told through a series of hidden camera clips and her bullies are finally exposed. This film gives a real insight into the mind of both victim and perpetrator, as well as the reason why we are seeing bullying more and more as a vicious cycle.
Cyberbully 
'Then don't talk about it! Just go and listen!'
Cyberbully follows teenager Taylor Hillridge as she falls into the world of social media, where she is bullied and harassed more and more by an anonymous user. Like A Girl Like Her, Cyberbully shows the detrimental effects bullying can have on a person. As much as this starts in a cyber setting, it slowly expands into her outside world and engulfs her. This film highlights the hidden modern monster that social media can be.