You:Rated Superheroes
By NCS
It's National Superhero Day! To celebrate today, we asked you who your favourite planet defenders were. We totted up all your answers and these were the top five…
SPIDER-MAN
Peter Parker was a normal teenage boy just like anyone else...until one day he got bitten by a radioactive spider. Casual. The bite gave him super arachnid powers, meaning he could do things like climb walls, have superhuman strength and agility, and detect danger with his 'spider sense'. Oh and of course, he can shoot webs from his wrists. Spider-Man quickly gets scooped up by Tony Stark (aka Iron Man) and joins superhero ensemble team The Avengers. There have been a lot of different versions of Spider-Man from the original comics to animated movies to full on action movie iterations. Who do you think plays Spidey best?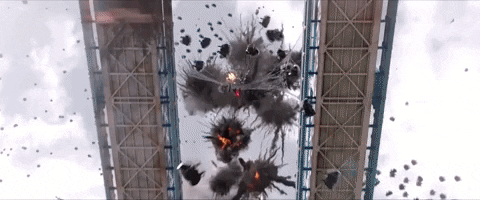 WANDA MAXIMOFF
Wanda Maximoff, also known as the Scarlet Witch, is a sorceress and twin sister of Pietro - aka Quicksilver. Her powers are in chaos magic which means she can manipulate probability and warp reality, and she was trained by Agatha Harkness to become one of the most powerful magic wielders on earth. Whew! Like Spidey, Wanda also joined The Avengers (after conspiring with Ultron). It's here that she meets and falls in love with Vision. Wanda's newest appearance has been in the Disney+ show WandaVision, which is set three weeks after the events of Avengers: Endgame and sees Wanda and Vision living a perfectly idyllic life together in a perfectly idyllic suburban town...trying to conceal their true identities. But all isn't as it seems, as their surroundings move through different decades with each episode and they encounter lots of different 'television tropes'. Do you have any idea what's actually going on? BLACK PANTHER
Black Panther, or T'Challa, is the king of the secretive and highly advanced African nation of Wakanda. After the death of his father, T'Challa became king, and immediately had to get to work to defend his kingdom. From Killmonger challenging him for the throne, to enlisting the help of M'Baku, to being called upon by the Avengers to attempt to take out Thanos, T'Challa put up with a lot! After allowing Vision to be looked after by his sister in Wakanda, Thanos and his forces invaded the secret nation and overpowered them, killing Black Panther as a result. However, he was brought back to life years later by Hulk and joined the Avengers once again in the final battle against an alternate Thanos. Black Panther was played by Chadwick Boseman, before he sadly passed away in 2020. What do you think is next for the nation of Wakanda?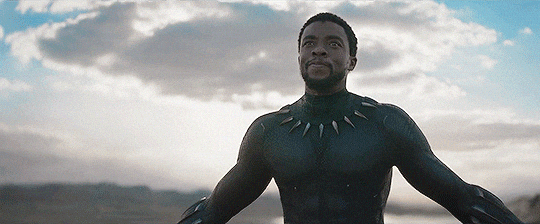 CAPTAIN MARVEL
Captain Marvel - also known as Carol Danvers - is a former United States Air Force pilot who, upon being exposed to the energy of the Tesseract via the destruction of the Light-Speed Engine, obtained cosmic powers. No big deal. She was made into a Kree-human hybrid via the blood transfusion from Yon-Rogg, while having all of her old memories removed, turning her into the Kree's weapon and a member of Starforce. She also joined the Avengers (what a big happy family!) in an attempt to confront Thanos and reverse his damage, managing to also rescue Tony Stark and Nebula from deep space along the way. All in a day's work, right?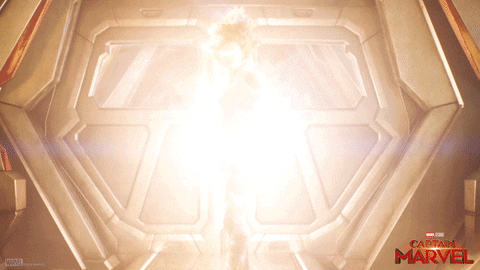 SNIPER KING
Usopp, also known as Sniper King, is the sniper of the Straw Hat Pirates, part of One Piece, a Japanese manga series written and illustrated by Eiichiro Oda. After working with the Straw Hats to defeat Kuro and the Black Cat Pirates, he was invited to join the crew. Despite his normal cowardice, Usopp dreams of becoming a brave warrior of the sea just like his father and lives every day in pursuit of living up to this dream. Before the timeskip, Snipe King was cowardly and well known for lying and telling made up stories. But after the timeskip, he becomes much more confident in himself, especially in terms of his fighting abilities, and boasts that he has become a warrior. Pretty decent glow up, don't you think?
And some honourable mentions go to:
"Captain America as he's had a very good character arc"
"Black Widow because she doesn't even have powers and she's really strong"
"Green Arrow because it's an awesome show and barely any heroes use a bow and arrow!"
"Iron Man because he's funny and a badass and very smart"