What To Read Next...
By NCS
Include this article in your Skills Builder Journal. It could help you develop... 


By Matilda, Adrian, Nic and Zoe.
---
Today is World Book Day, so it's the perfect moment to grab a good book and hunker down. Turning each new page (or swiping if we're on a Kindle!) has the potential to transport us into a wild world, help us understand ourselves more, inspire us to go beyond our comfort zone, or just make us crease with laughter, cry all the tears, and feel all the feels.
If you're looking for what to read next, here are a few recommendations from some of the team at NCS…  
soft magic, by Upile Chisala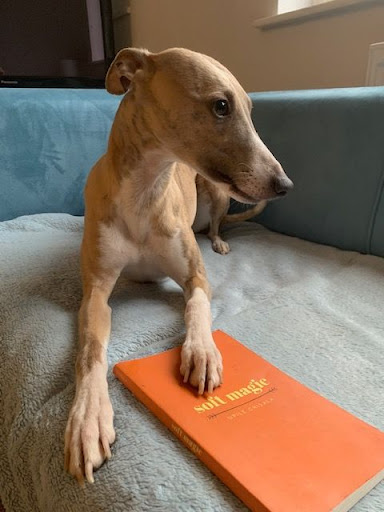 Noodle the whippet is a fan 🧡
Recommended by: Zoe (they/she), Copywriter at NCS
The genre: Poetry
In a nutshell: A collection of short poems about life, love, race, womanhood, pain, and joy.
Why I loved it: If poetry is the act of giving form to experiences and feelings which are difficult to put into words, then Upile does this beautifully. Her poems share everyday moments of pain and love and joy, and of being Black and of being a woman — and there's a gentle strength in her willingness to be with what is, which I find very inspiring and beautiful. 
The Alchemist, by Paulo Coelho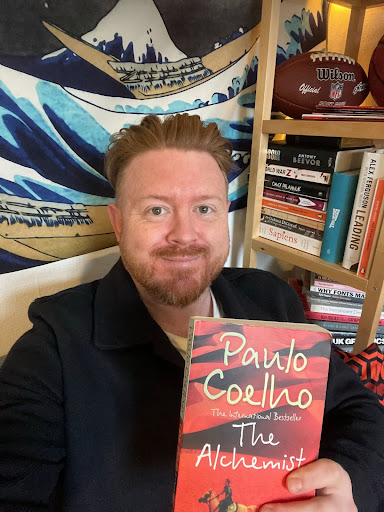 Adrian loves a book selfie!
Recommended by: Adrian (he/him), Graphic designer at NCS
The genre: Fiction, quest, adventure, fantasy
In a nutshell: The Alchemist follows Santiago, a young Andalusian shepherd on his journey to the pyramids of Egypt after he had a recurring dream about finding treasure there. Santiago receives the advice, "When you really want something to happen, the whole universe will conspire so that your wish comes true". These words of wisdom form the heart of the book.
Why I loved it: I found this novel to be really inspiring because it offers an interesting perspective about what's possible in the future, if you just have enough belief and desire.
1984, by George Orwell
Nic putting 1984 in the spotlight 👁️
Recommended by: Nic (she/her), Social media manager at NCS
The genre: Science fiction 
In a nutshell: Set in a dystopian future, Winston Smith wrestles with the oppressive totalitarian state in Oceania — a place where the ruling Party scrutinises everyone's actions with the ever-watchful Big Brother. Telescreens record every conversation and monitor people's every movement (in striking resemblance to today's smartphones). Winston defies the ban on individuality and dares to express his thoughts in a diary and pursue a relationship with Julia. 
Why I loved it: I'll hold my hands up, I've not picked the most joyful of novels(!!), but I remember first reading this novel and having a 'woah' moment. It blew my mind how a book written in the 1940s could make such startling predictions about everyday life today!
What also blew me away is how human emotion is conveyed throughout the book. It's an intense and powerful read, and you really feel for Winston as the Party keeps grinding him down.... You're just willing him to never give up.
The Catcher in the Rye, by J.D. Salinger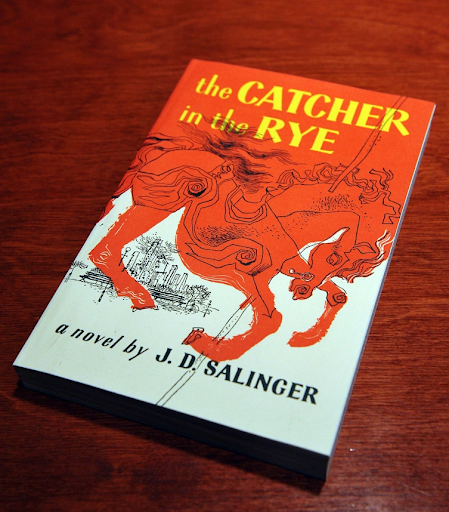 This one's a proper page-turner.
Recommended by: Matilda (she/her), Community Manager at NCS
The genre: Realistic fiction
In a nutshell: This novel details two days in the life of 16-year-old Holden Caulfield after he's been expelled from school. Confused and disillusioned, Holden rebels against the "fakeness" of the adult world, and searches for what he feels to be true. 
Why I loved it: The book touches on so many relatable topics — like feeling misunderstood, alienated, and feeling forced to follow society's 'correct' way of acting instead of just being able to be ourselves.
So those are a few recommendations from us. If you've got a page-turner of a book on the go right now, let us know in the comments on Instagram or send us a DM.