Superstars: Care Home Volunteers
By NCS
Armaan, who lives in Kettering, wanted to bring a little bit of joy to people in his local community. So, together with a group of other young people, he came up with the fantabulous idea of organising a mini bingo prom party for the residents of a local care home.
"One thing that made all of us emotional was seeing those wide smiles on people's faces" — Armaan
On the surface, a bingo prom party might sound like a simple, care-free, and fun idea, but Armaan knew that it was actually helping to tackle a massive and important issue: loneliness and isolation. So, the group wanted to make sure they were able to involve every single resident of the care home in all of the activities.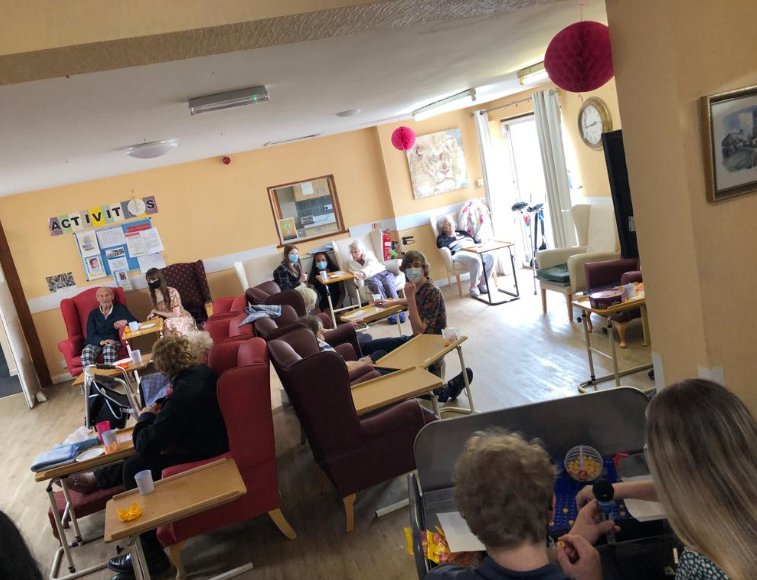 The care home employees helped Armaan and his friends decorate a space in the care home and set up a table for speakers and a keyboard. Origami flowers and invitation cards were made as a token of respect for the residents, and then the event was ready to begin. 
First up, two of the young people took the role of hosts and led a game of bingo where the residents crossed off the numbers from a large piece of paper. There was plenty of thumbs-up and cheering — and the winner received a packet of Haribos! 
"The best part was to see each and every team member being a helper and guiding the elderly people up to the board". 
Next, there was a pop quiz with exciting multiple-choice questions on topics ranging from food, culture, and heritage. Then, over dinner one of teens played songs on the keyboard — mostly tracks from The Beatles. The lively and energetic atmosphere, and the eagerness of the residents to get involved with all the different activities, felt really spectacular for Armaan. 
"There were some heart warming conversations, and the smiles on their faces were absolutely incredible and motivated each of us to be more optimistic whilst hosting the event." — Armaan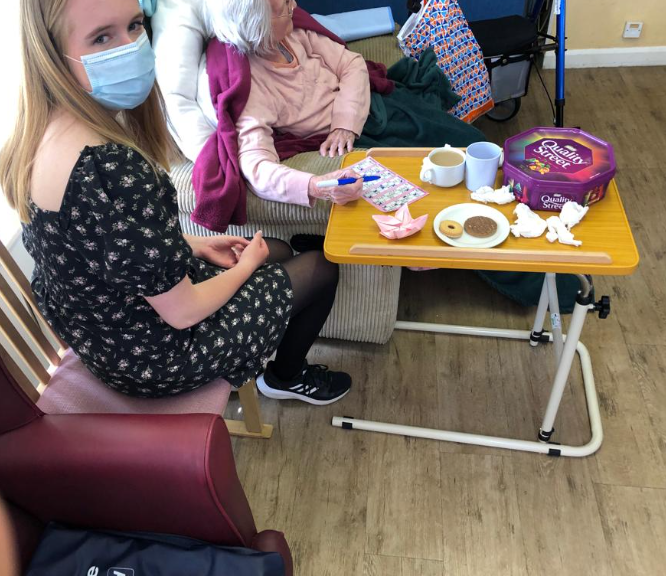 Before the event began, Armaan felt a little unconfident and nervous about being able to pull off the event. But he left feeling full of confidence, boldness, and self-belief after seeing how much everyone enjoyed themselves. He had worried that the residents might find it boring, but once the interactions started all those worries faded away.  
In fact, the group of young people received some lovely compliments and positive feedback from both the staff and the residents. And while everyone left the day happy and joyful, Armaan and his fellow teens learned a valuable lesson about kindness and empathy.
"Our motto for the day was 'Small acts, bigger impacts'. As we left the care home with smiles on our faces, we realised we had learned the important value of being 'empathetic' to others. Our actions might be small, but never insignificant." — Armaan
Armaan hopes their project will inspire many more young people to bring about a positive change in their community, take part in volunteering activities, connect with people from different walks of life, and learn to be empathetic and thankful for what one has. 
Include this article in your Skills Builder Journal. It could help you develop...