LGBTQ+ History By The Decades (2010s)
By NCS
Include this article in your Skills Builder Journal. It could help you develop... 



As long as there have been people on the planet, there has been an LGBTQ+ community. However, the history, lifestyle and rights of this community hasn't always been easy. But it's always been important.
That's why, in this new series, By The Decade, we're taking a look at recent history in the UK to see how LGBTQ+ life has been affected, celebrated and a catalyst for change.
For our final blog in the series, we're looking at the 2010s.
The previous decade had seen positive change coming in leaps and bounds. But there was still important work to be done. 
To start out this brand new decade, in 2010, the Equality Act was set in place. This replaced previous anti-discrimination laws (Sex Discrimination Act 1975, Race Relations Act 1976 and the Disability Discrimination Act 1995), with a single Act, making the law easier to understand and strengthening protection in some areas. The Act, covering discrimination against many things such as race, age, disability, marriage, also states you may not be discriminated against because of sexual orientation - whether this is your own sexual orientation, whether someone thinks you have a particular sexual orientation (this is known as discrimination by perception), or because you are connected to someone who has a particular sexual orientation (known as discrimination by association).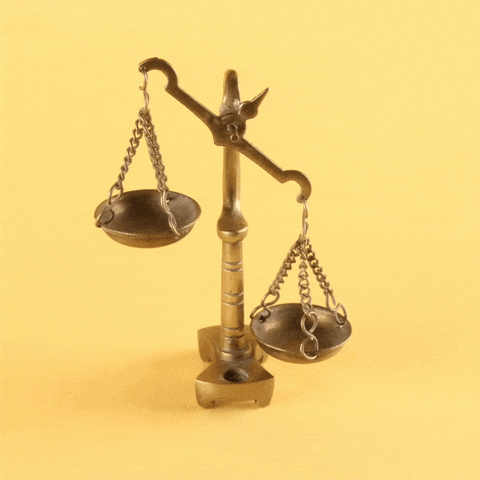 A year later saw a huge step in the saving-lives game. Up until this point, gay men had been given a lifetime ban on donating blood because of the AIDS crisis in the 1980s. However, in 2011, the lifetime ban was lifted and gay men were given a 'one year deferral' - meaning that any gay man who abstained from sex for twelve months would be eligible to donate, if they met the other criteria for selecting donors. 
Alan Turing, the cryptographer who helped to break the German Enigma code in World War Two was hailed the father of modern computing and a war hero. However, this did not stop him from being convicted of 'gross indecency' and chemically castrated, just because he was gay.  After a 2009 apology from then Prime Minister Gordon Brown on behalf of the British government for the appalling way Turing was treated, four years later in 2013, Alan Turing received a posthumous royal pardon. While many believed this pardon was well deserved - with Justice Minister Chris Grayling saying: "Turing deserves to be remembered and recognised for his fantastic contribution to the war effort and his legacy to science. A pardon from the Queen is a fitting tribute to an exceptional man,"
Next up came the Marriage Act! Almost ten years earlier the Civil Partnership Act was instated, and while this was a small step towards equality, and allowed for many same-sex couples to enter into legally binding relationships, a cloud of difference still hung over it. This all changed with the Marriage Act, allowing same-sex couples to enter into marriage and have the same rights as heterosexual marriages. Same-sex couples already in civil partnerships could also convert this to a marriage, if they chose to.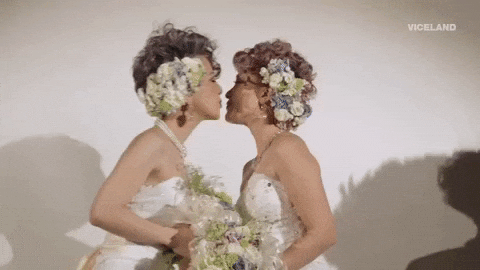 The Act came into place on March 29 2014, and Peter McGraith and David Cabreza from north London - who had been partners for 17 years - became the first couple in the UK to get married, at one minute past midnight! People continued to get married all over the country, and in 2015, Mikhail Ivan Galltinov and Mark Goodwin became the first couple to have a same-sex wedding in a UK prison, marrying at Full Sutton Prison in East Yorkshire. 
The Department of Culture, Media and Sport made history in 2015 too by giving The Royal Vauxhall Tavern a Grade II Listing. This would be the first ever building in the country to receive a listing based on its LGBTQ+ history. The tavern gained its reputation as a gay venue by World War Two, when it began to host drag shows, and to this day is still in full swing, hosting cabaret shows, live music, panto, dance performances, stand-up comedy, musicals, club nights and more from every area of the LGBTQ+ community.
There was another big push in the LGBTQ+ community in 2015, when a petition was given to the government to allow the use of non-binary gender markers in passorts. The title 'Mx' was already widely accepted within business, organisations and education as an alternative for non-binary people, however it still was not an option on passports. The petition was sent to government, however, in September 2015, The Ministry of Justice responded saying they were not aware "of any specific detriment" experienced by non-binary people unable to have their genders legally recognised...and the bill was not passed. As of 2021, the bill still has not passed and the option is still not available.
In July 2016, Prince William made history when he posed for the cover of Attitude Magazine - the UK's best selling gay magazine. The Prince met with members of the LGBTQ+ community to hear about their experiences of homophobic, bi-phobic and transphobic bullying, and to discuss the mental health implications that come with it. His cover and story showed his belief that no one should be bullied for their sexuality, and marked the first time a member of the royal family has been photographed for the cover of a gay publication. In the same year, Elle Magazine printed a special collectors' cover for their September issue, featuring Hari Nef (most well known for her role as Gittel in Transparent), which was the first time an openly transgender woman has been on the cover of a major commerical British magazine.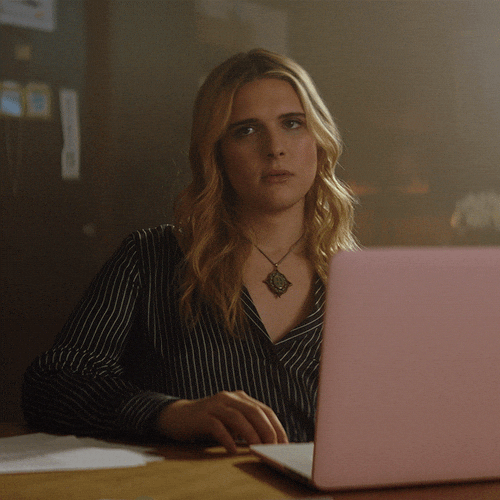 After the pardoning of Alan Turing, many people believed that other gay men who had been convicted whilst homosexuality was illegal should also be pardoned. In 2017, the Policing and Crime Act was set in place and became known as the Alan Turing law. It pardoned all historic instances of criminal convictions and gross indecency against men in England and Wales. 
2017 also saw another change in blood donation criteria. After years of campaigning against the twelve month deferral from sexual health and LGBTQ+ organisations, the rules were changed from twelve months to three months. And while this is quite a significant drop in time, it still prevented many gay men from donating blood if they were having regular sex - even with the same partner. In 2020 it was announced that the blood donation rules would change once again, lifting the three month ban. From summer 2021, any men who have sex with men in a long-term relationship will now be able to donate blood at any time. Any donor who has had one sexual partner that they've been with for more than three months will be eligible to donate regardless of their gender, the gender of their partner, or the type of sex they have. 
And, 2017 also saw the introduction of PrEP (pre-exposure prophylaxis) - a way to reduce a person's risk of becoming infected with HIV through sex. It involves taking anti-HIV drugs, either daily or around the time of sexual activity - to the UK. A trial launched across England in October 2017 with a total of 10,000 places. But because of the demand for the drug, the trial places were quickly increased by an extra 3,000 places. Two years later, in 2019, Secretary of State Matt Hancock committed the UK Government to get to zero new HIV transmissions by 2030, and promised to double the number of places on the PrEP trial. Then, in March 2020, it was announced that PrEP would become routinely available, for free on the NHS, or in sexual health clinics, in the UK from April. 
In 2018, while many people in the LGBTQ+ community celebrated around the UK as they got married, Northern Ireland was the only country without marriage equality. Civil partnerships had been available since 2005, but marriage equality was still not on the table. It was voted on five times by the Northern Ireland Assembly, and although it was passed by a slim majority on the fifth attempt, it was consistently vetoed by the Democratic Unionist Party. If same-sex couples chose to get married outside of Northern Ireland, it would not be recognised as marriage upon return, counting only as a civil partnership. 
The end of the decade brought together the royal family and the gay community once more, when Meghan Markle, Duchess of Sussex was asked to be guest editor of British Vogue in 2019. Meghan chose fifteen inspiring women to appear on the cover of the September issue, one of them being Laverne Cox (best know for her role as Sophia in Orange Is The New Black) who became the first openly transgender woman to appear on the cover since its launch in 1916. 
The UK has come a long way in it's treatment, representation and rights for the LGBTQ+ community since the 1980s. But there is still a lot of work to be done, and many amazing charities, organisations and activists fighting every single day for equality. But with a new decade brings new hope. What are you wanting for the LGBTQ+ community in the 2020's? Let us know how you're making history over at @NCS!