LGBTQ+ History By The Decade: (1990s)
By NCS
As long as there have been people on the planet, there has been an LGBTQ+ community. However, the history, lifestyle and rights of this community hasn't always been easy. But it's always been important. 
That's why, in this new series, By The Decade, we're taking a look at recent history in the UK to see how LGBTQ+ life has been affected, celebrated and a catalyst for change.
In our second installment, we're taking a journey through the 1990s. The 1980s was an incredibly tough and tragic decade in the LGBTQ+ community, as we explored here. But it led to people becoming more mobilised in the 90s and ready to fight for their rights.
At the very start of this new decade, a new direct action group was born. In May 1990, 35 LGBT activists came together at the London Lesbian and Gay Centre in Farringdon, and became the joint co-founders of OutRage! The activist group was created from the anger at continual violence towards the gay community, in particular the murder of Michael Boothe, who was kicked to death in West London, and the rise in numbers of gay and bisexual men being arrested and convicted for consenting, victimless behaviour. The group was committed to radical, non-violent direct action and civil disobedience - one of their first protests was in June 1990 at the toilets in Hyde Park, where they protested against the Metroplitan Police and their entrapment of gay men. Later, in September - and one of the most defining moments for OutRage! - the group organised a 'kiss-in' at Piccadilly Circus, protesting the arrests of gay men for kissing in public. A protestor named Richard even climbed up and kissed the statue of Anteros in protest! While these stunts and protests may indeed have been 'radical', they also worked. Between 1990 and 1994, the number of men convicted for consenting gay behaviours fell by two thirds. 
1990 also saw the start of the Lesbian and Gay Police Association (GPA). Founded by Constable James Bradly, the GPA represented the needs and interests of gay and bisexual police officers and police staff across the UK. Their objectives were to: promote equal oppotunties for gay and bisexual men and women in the police service; offer advice and support to gay and bisexual men and women in the police service; and improve relations between the police service and the wider gay community. One of GPA's most oustanding achievements came over a decade later, in 2003, when they persuaded Chief Constables to allow gay Police Officers to march in uniform in Gay Pride marches. Traditionally, they were not permitted to wear uniforms on marches or demonstrations as it may have been seen as 'too political'. But, they were successful and it was agreed that Pride was a legitimate celebration of LGBT life and culture, and participating in uniform demonstrated the diversity within modern day police forces.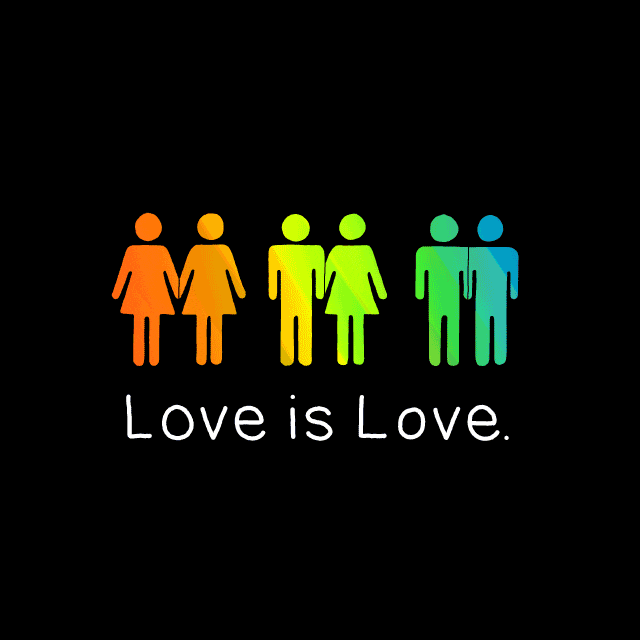 Back in 1948, the World Health Organisation (WHO) published the International Classification Of Diseases (ICD-6) which classified homosexuality as a sexual deviation that was presumed to reflect an underlying personality disorder. Because of this, many LGBTQ+ people in the UK were subject to aversion treatments and detrimental counselling. It wasn't until 1992, and the publication of ICD-10 that homosexuality was removed from the list of mental disorders, explicity stating that the sexual orientation by itself is not considered a disorder. The changes were seen to reflect both emerging human rights standards, and the lack of empirical evidence supporting the previous claims. 
In line with the changes that the WHO made, other rights for the gay commmunity were being looked at. In 1994, the age of consent for gay men was voted for in Parliament. Conservative Member of Parliament Edwina Currie introduced an act to lower the age of consent for gay men - which at the time was 21 years old - to be the same as the age of consent for heterosexual acts - 16 years old. The vote was defeated, however, the age was lowered to 18 instead. This demand for change continued, when eventually, in 2001, the age of consent was secured to 16 years old. 
It was in 1994 that ex-members of OutRage! came together to form the London Lesbian Avengers - the UK branch of the Lesbian Avengers formed in 1992 in New York City - a direct action group who focused on issues vital to lesbian survival and visibility. The group's first action, in June, was to invade the Queen Victoria Monument near Buckingham Palace to demonstrate against Queen Victoria's assertion that lesbians do not exist. In October, the group also protested the charity Save the Children after they dropped comedienne Sandi Toksvig from their 75th anniversary event, after she came out. They entered the Barbican in London and handed out hundreds of leaflets accusing the charity of being 'homophobic bigots'. Throughout the 90s, the Lesbian Avengers of London continued their fights for lesbian visibilty and equal rights, taking on other radical stunts a la OutRage! such as handcuffing themselves to desks within the Sunday Times offices, protesting MPs, and riding an open top bus around london with a megaphone, protesting Clause 28 - the banning of any educational promotional of homosexuality in the UK.
In the decade before, trans issues were not at the forefront of many conversations. However, in the mid 90s, a group of concerned parents with gender nonconforming children came together to share their experiences, find answers and look for ways to keep their children safe and happy and put their lives and rights in conversations. From their meeting, Mermaids was founded. The group aimed to support transgender, nonbinary and gender-diverse children, young people and their familes. Since its inception in 1995, Mermaids has since become one the UK's leading LGBTQ+ charities. 

In 1998, OutRage! came to the aid of seven men - who became known as The Bolton Seven - when they were convicted of gross indecency under the Sexual Offences Act 1956, and age of consent offences under the Criminal Justice and Public Order Act 1994. Even though gay sex had been decriminilised, Gary Abdie, David Godfrey, Mark Love, Jonathon Moore, Craig Turner, Norman Williams and Terry Connell were all convicted under section 13 of the 1956 Act because more than two men had sex togehter, which still remained illegal. Some of the men were given probation and community service orders and suspended sentences, and three had to sign the Sex Offenders Register (Craig Turner was 17 at the time, and the age of consent was 18). However, OutRage! led a high profile campaign, presenting over 400 letters to the court in support of the men, including some from MP's, Bishops and human rights groups. The letters pleaded with the judge not to give custodial sentences (meaning the men would have to go to jail), and Amnesty International even pledged to declare the men prisoners of conscience, should they not be imprisoned. And the campaign worked, as none of the men received custodial sentences. In 2000, six of the men further appealed to the European Court of Human Rights, stating that the prosecutions against them had violated their rights and interfered with 'the right to respect for a private family life'. They were subsequently awarded compensation of £15,000 each.
At the end of the decade, in 1998, transgender woman Rita Hester was murdered in Massachusetts, USA, in an act of anti-transgender violence. To memorialise her death, and celebrate her life, Gwendoline Ann Smith started a web-based project. Gwendoline's project started to gain followers online, and one year later, on the anniversary of Rita's death, led to a candle-lit vigil being held in San Francisco, and the emergence of Transgender Day of Rememberence (TDoR). Since then, every year on 20 November, TDoR memorials take place all over the world to remember all transgender people lost through acts of voilence and transphobia in the past year. Typically, the memorials include a reading of the names of those who lost their lives, and may include other actions such as vigils, art shows, food drives, film screenings, and marches. It is now an international day of action observed in over 185 cities in more than 20 countries. Gwendoline Ann Smith, says of the day, "Transgender Day of Rememebrence seeks to highlight the losses we face due to anti-transgender bigotry and violence. I am no stranger to the need to fight for our rights, and the right to exist is first and foremost. With so many seeking to erase transgender people - sometimes in the most brutal ways possible - it is vitally important that those we lose are remembered, and that we continue to fight for justice."
The 1990s showed real determination and mobilisation within the gay community. And whilst changes being made were small and slow, it started to show the wider world that these changes were needed. In our next blog, we'll take a look at the 2000's and how passion was turned into further action...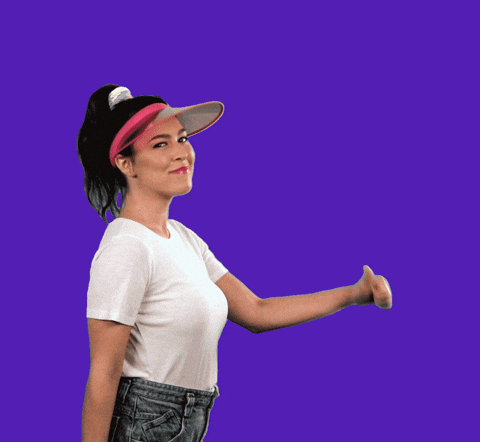 We're aware that we may have missed a few things, and that of course, LGBTQ+ rights and history didn't start in the 1990s. So, feel free to let us know anything you've learnt and think is important to share over at @NCS!