Get Cooking With The Vegan Nigerian
By NCS
Include this article in your Skills Builder Journal. It could help you develop...


Feast your eyes (and stomach) on this! We've teamed up with Tomi, aka The Vegan Nigerian, who has shared three delicious recipes with us, using classic Nigerian flavours and ingredients...and they're all vegan! So, grab your apron, preheat the oven, and let's get cooking. Over to you Tomi...
PLANTAIN CHOCOLATE CHIP PANCAKES
Whenever I'm asked to list my favourite recipes from my book, Plantain Cookbook, this delicious pancake recipe always makes it on the list. Plantain is such a versatile ingredient that even when it's overly ripe, discoloured and turning to mush, it can still be used in sweet recipes such as this one. These are perfect for brunch, for dessert, or just because!
What you'll need:
1/2 very ripe plantain, peeled and roughly diced
200ml non-dairy milk
1 tsp vanilla extract
100g self-raising flour
1/2 tsp baking powder
25g light brown sugar
Handful of dark chocolate chips
Sunflower oil
Maple syrup, to serve
How to do it:
In a large mixing bowl, mash the plantain with a fork and whisk in the non-dairy milk and vanilla extract.
Next, mix the flour, baking powder and sugar in another bowl and make a well in the centre. Pour in the liquid plantain mixture and stir until well combined. Fold in the chocolate chips.
Heat a small layer of sunflower oil in a frying fan. Drop spoonfuls of the batter into the pan, spreading to desired thickness. Brown on one side for 3-4 minutes then flip over and brown the other side for a further 1-2 minutes. Repeat the process until you have used up all the batter.
Serve warm with a generous drizzle of maple syrup and more chocolate chips.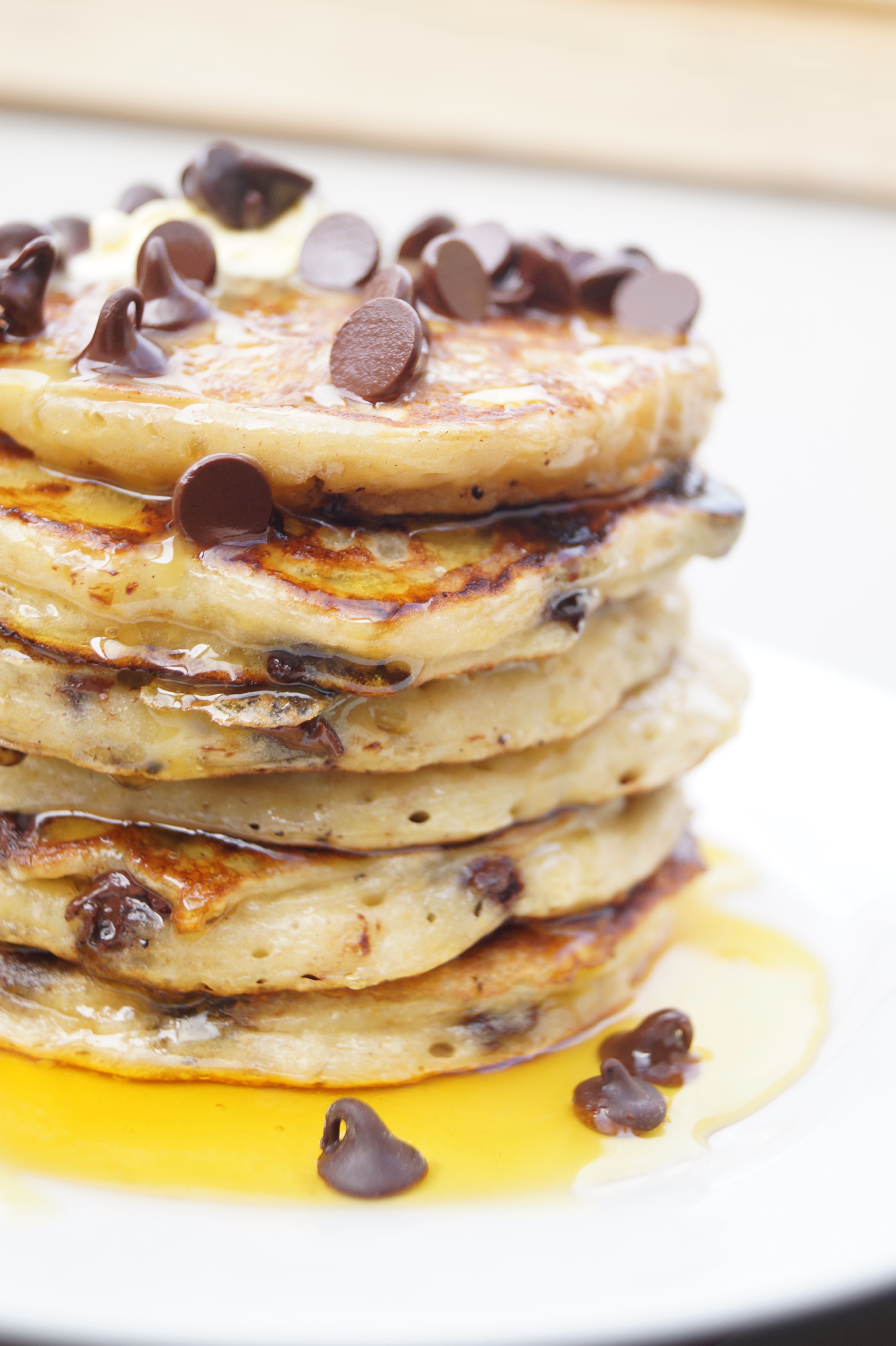 PARTY JOLLOF RICE
Jollof rice is a classic and warming West African dish that's bursting with flavour. Growing up, my family looked forward to eating jollof every Sunday, where it would be served with delectable side dishes such as fried plantain, coleslaw and moin moin. I would venture to say that it is near impossible to attend any Nigerian party or special occasion without seeing jollof rice served as one of the main dishes. "Party jollof rice" is traditionally cooked outdoors on an open flame, with the firewood lending a smoky and aromatic note to the rice. In this contemporary version, the addition of liquid smoke mimics those flavours.
What you'll need:
2 cups long-grain rice or "sella" golden basmati rice
1/2 tin chopped or plum tomatoes
1/2 red bell pepper
1/2 scotch bonnet / chilli pepper
2 cloves garlic
1 tbsp fresh ginger
4 tbsp sunflower oil
1 small red onion (sliced)
2 and 1/2 cups water
1 tbsp curry powder
1 tsp dried thyme
1 vegetable stock cube
1 tbsp liquid smoke
Salt to taste
How to do it:
Rinse the rice a couple of times under cold water and set aside.
Place the tinned tomatoes, red bell pepper, chilli, garlic and ginger in a blender and blend until smooth.
Heat the sunflower oil in a large saucepan or cooking pot. Add the onions and sauté on medium heat for one to two minutes. Add the blended pepper and tomato mixture, along with the washed rice. Cover with the water. Add the curry powder, thyme, stock cube, liquid smoke and salt to taste. Stir to combine.
Turn the heat down to medium-low, cover the pot and simmer for 25-30 minutes until the rice has absorbed most of the liquid.
Stir the rice gently and take off the heat.
Serve with a side of fried plantain, salad, moin moin or stir-fried vegetables.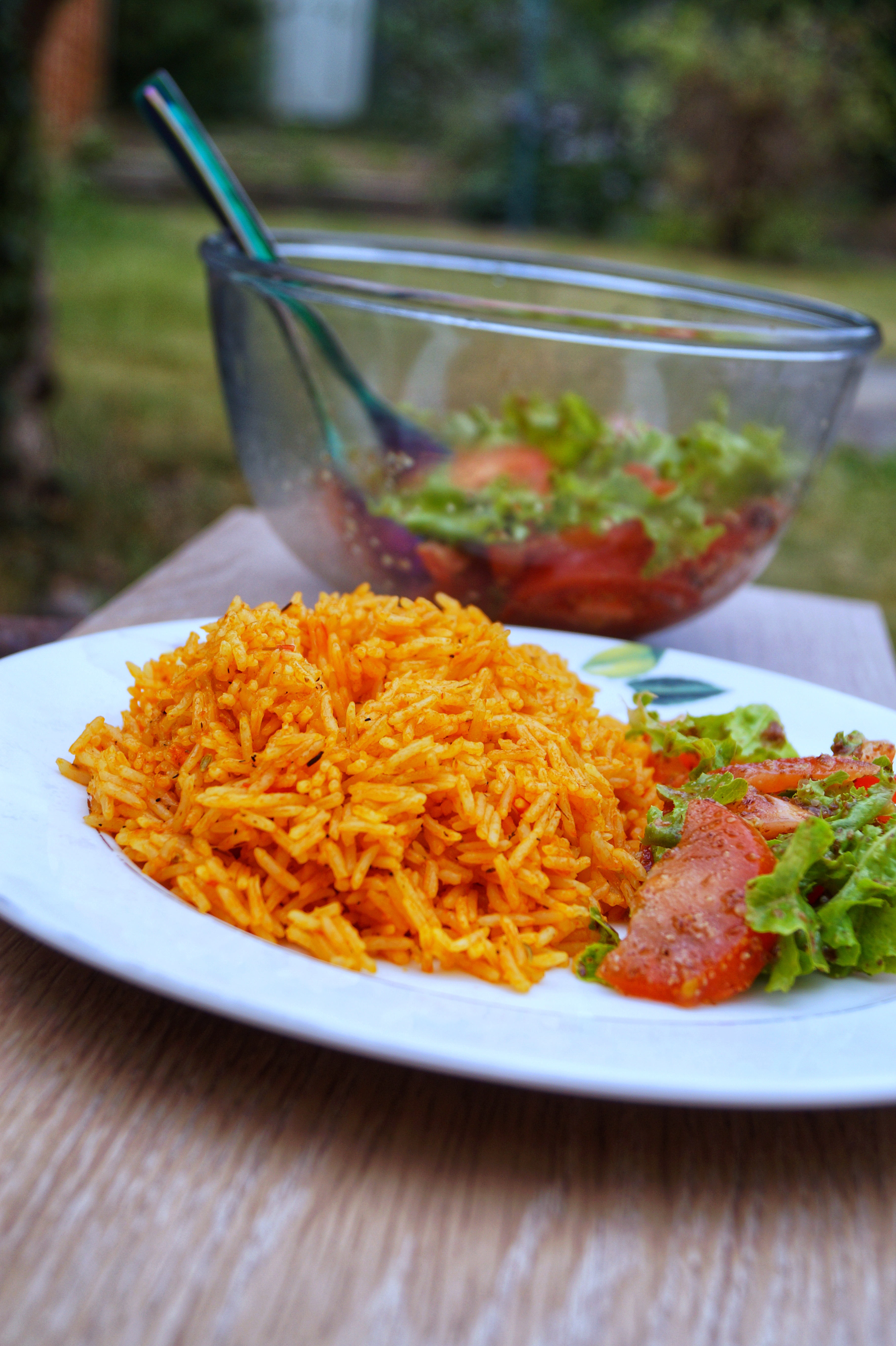 COCONUT TURMERIC ROAST POTATOES
Turns out that coconut flour makes a delicious coating on roast potatoes. Who knew? These turmeric potatoes make a fantastic and healthier option if you're craving a breaded french fry on the side of your meal. The recipe is also super simple!
What you'll need:
2 large potatoes, cut into wedges
2 tbsp coconut flour
1 tsp ground turmeric
3 tbsp olive oil
1 vegetable bouillon cube
How to do it:
Preheat the oven to 200c.
Place the potato wedges in a saucepan and cover with water. Allow the water to reach boiling point then lower the heat and allow to simmer for two minutes. Drain in a colander and set aside.
To make the coating, place the coconut flour, turmeric, olive oil and vegetable bouillon cube in a large bowl and mix until you have a paste.
Drop the potatoes into the paste and mix to coat them completely.
Spread the potatoes out on a lightly greased roasting tin. Drizzle with a little extra olive oil and cover with foil (poke the foil and create some holes to allow any steam to escape).
Place in the oven and bake for 40-45 minutes. Remove the foil three quarters of the way through and turn the potatoes over once.
Serve as a side dish or have as a meal with your favourite tomato sauce (aka ketchup).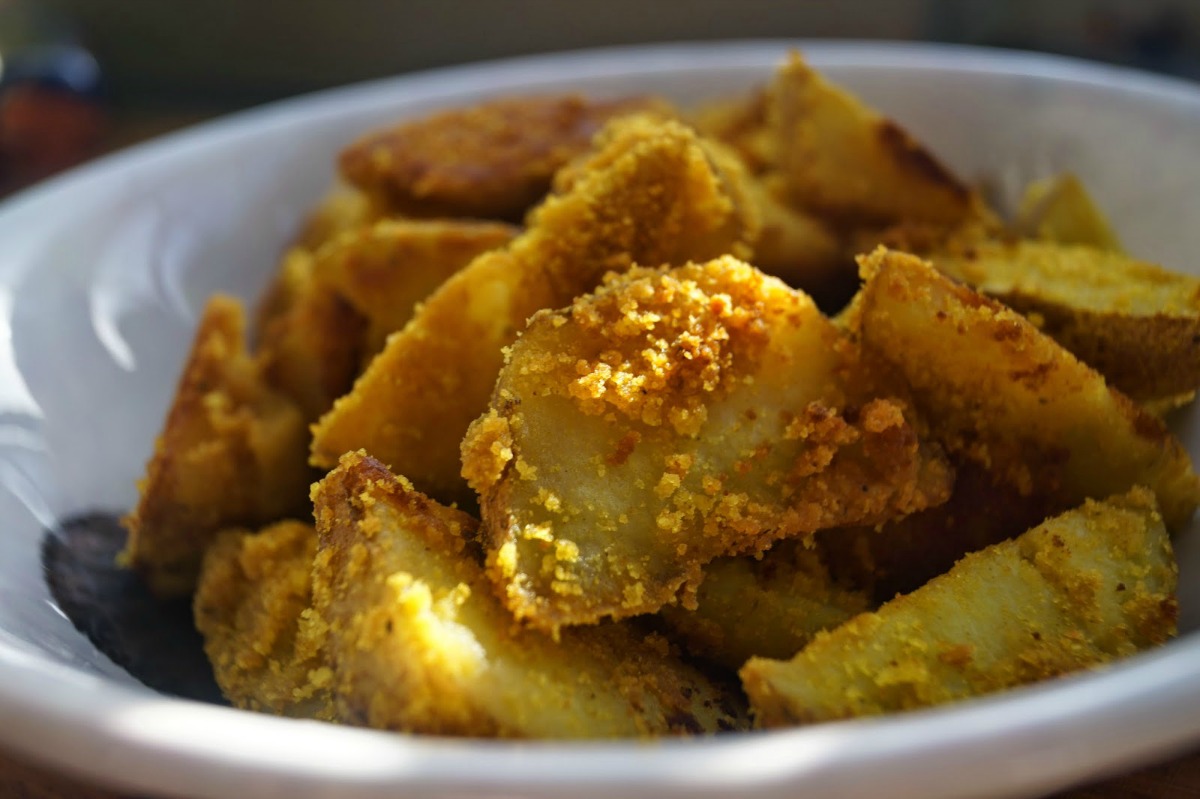 For even more delicious recipes, check out The Vegan Nigerian's website, give her a follow on Insta, and let us know what you're cooking over on @NCS!