The Best Online Events
By NCS
Festivals, gigs, and events may be cancelled this summer, but it isn't stopping talent from all around the world offering their fans ways to watch shows and get involved. Here are just some of the many things happening online that you can watch over the next few weeks...
WEEKLY EVENTS:
National Theatre at Home
Thursdays 7pm (BST)
YouTube
Every week on their YouTube, The National Theatre are releasing some of their classic productions for free, to watch at home. But be quick with your watching, as they're only online for a few days at a time! So far NT have shown live recordings of Frankenstein, Jane Eyre, Anthony and Cleoptra and A Streetcar Named Desire. So, grab some popcorn and get watching!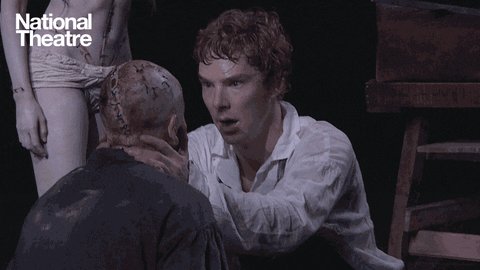 The Shows Must Go On!
Fridays 7pm (BST)
YouTube
Much like the National Theatre, London's West End has had to close because of coronavirus. But, Sir Andrew Lloyd Webber has started a new YouTube channel called The Shows Must Go On! where he's releasing live recordings of some of his award winning productions. So far, viewers have seen Cats!, Hairspray, The Phantom of the Opera and Joseph and The Amazing Technicolour Dreamcoat. Again, the shows go up on Friday and last for the weekend, so keep your eyes peeled!
Diplo's Corona World Tour
Tuesday, Thursday, Friday, Saturday & Sundays 10pm (EST)
YouTube, Twitch, Instagram Live
Get the party started with Diplo's Corona World Tour, as he live streams his DJ sets five times a week for your pleasure! Every set has a theme, including the likes of 'Ronatrix' and 'Coronasabbath', so turn up your speakers and bring the club to your bedroom!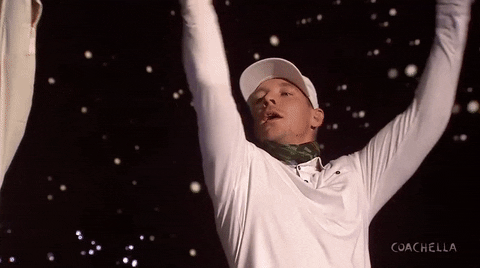 Miley Cyrus
Monday-Friday 2:30pm (EST)
Instagram Live
While it's not quite a concert, Miley has been continually hosting Instagram Lives every day with some of her famous pals. Everyone from Demi Lovato to Reese Witherspoon have joined her IG show, where they chat, lol and even sing together. If you're looking for a bit of fun and some Hollywood goss, this is the one for you.
Verzuz
Instagram Live
Famed producers Swizz Beatz and Timbaland have a new Instagram series called Verzuz, which is a modern day take on the DJ battles of early hip-hop. It's a simple set up: they invite one of their famous friends to join the IG Live, and they take it in turns to 'battle' with songs...leaving it up to the viewing audience to decide who has the better catalogue of music at their fingertips. Each battle goes 20 rounds, with each contestant playing a hit and then hearing their opponent's rebuttal.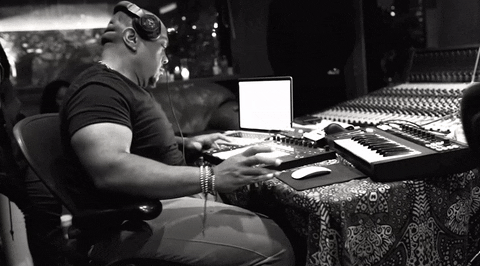 #MetallicaMondays Mondays 8pm (EDT)
YouTube
Want to start your weeks by rocking out? Look no further than Metallica's YouTube channel! The rock band have launched #MetallicaMondays, where they stream entire live shows for you to let loose to. And they're staying on the page once streamed, so can also catch up on all the shows so far. Go rock out!
At Home with Radiohead Thursdays 10pm (BST)
YouTube
For a more mellow gig to attend (from your sofa!), check out Radiohead's streams. They've started a new playlist on their Youtube channel called At Home with Radiohead, where they're posting weekly concert videos from as far back as 1994! Make your way through their entire catalogue, and, if there's a legendary gig you wish you could have gone too...now's your chance!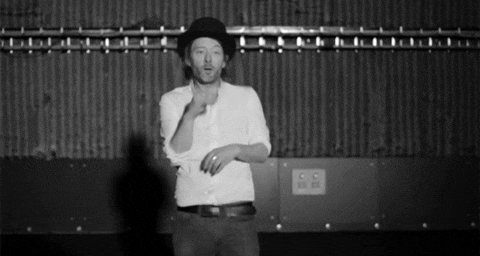 DATE SPECIFIC EVENTS:
25 JUNE: GLASTONBURY BBC Player
Glasto may be a no-go this year, but, the BBC will be broadcasting classic Glastonbury performances over the weekend that it should have happened. You'll be able to watch full-length performances, interviews, and a bonus-filled airing of Julien Temple's acclaimed 2006 documentary, Glastonbury. There'll also be a special pop-up channel on iPlayer offering on-demand footage and back-to-back sets from the festival's previous performers.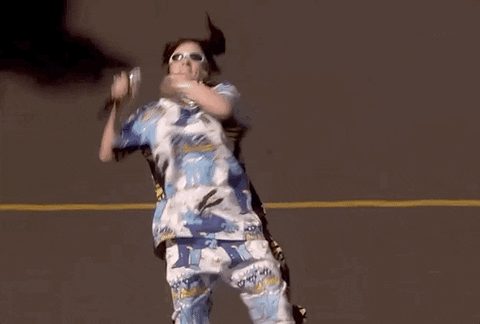 JULY 25-26: TOMORROWLAND AROUND THE WORLD
Dance music mega-festival Tomorrowland is proving that dancing in your bedroom is just as good as in some field somewhere. They're putting on a two day digital event, where you'll be able to 'navigate a magical and newly created Tomorrowland location with a PC, laptop, smartphone or tablet... and explore the entire festival site in an interactive way together with friends'. Cool! Eight different stages, 3D design, special effects, games and interactivity. And a big name line-up of electronic artists. What more could you want? This is a ticketed event, but they start at just €12.50. Check out the site for more info and tickets.