A chill-out playlist for January – Curated by our Future Influencers
By NCS
Meet our Future Influencers – we believe these are the ones to watch. These are the young people making waves, actively standing up for what they believe in and having a positive impact. But even these guys need to take breaks, and January is the perfect time to focus on self-care so we asked them, "what songs do you turn to when you want to relax?".

Huw Prosser – 21 year old, Huw is a successful web developer, videographer and CEO of Blooware, so how does he catch up with himself? Here's what he contributed to our playlist:
'London' by Tuesday Syndicate
"This is a really lovely chill out song. It spaces me out when I'm stressed and allows me to take a step back, breathe deeply and look at the problem from a new angle."
'Runaway' by Tuesday Syndicate
"When I'm looking for motivation to do anything this is the first song I listen to. It snaps me out of any bad mood - most of my best work is done listening to this song!"
Nathan Shoesmith – NCS grad, Nathan is a university student who's passionate about all things politics. To make it more accessible, he founded news media company, Speaker Politics – where he talks politics without the jargon (hurray!). He's listened to over 77,000 minutes of Spotify this year, so picking out two tracks was quite a challenge for Nathan! Check out what made the cut below.
'Army' by Ellie Goulding
"Performed for BBC Children in Need 2015 and also making it into the top 20 of the UK charts, Ellie Goulding's song 'Army' is a heart-warming track about her best friend. The song discusses memories made during her friendship and how supportive her fans are. It's a great song to chill to and also to reflect on the time you spend with others. If you're feeling down, it's always best to talk to someone and this song echoes how supportive friends or your own 'army' can be when you need back up."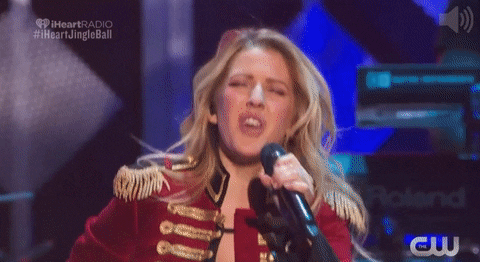 'Something Just Like This' by The Chainsmokers & Coldplay
"'Something Just Like This' is a chill song exerting a fairly chill view on living life. Things in life can't always be perfect, but you can still go out there and enjoy yourself. The song particularly focuses on having a relationship that doesn't need to be perfect or superhuman, instead wanting "Just something I can turn to, somebody I can kiss, I want something just like this.""
Maya Ghazal – Maya is a Syrian refugee who's moved to Birmingham. Now a volunteer for The Children's Society, she's started telling her story and building a better understanding about what it actually means to be a refugee. Her must-listen tracks are:
 
'Big Picture' by James TW
"It is definitely a favourite for me to listen to when it comes to me having a bad day or when I am feeling down or blue. I just put it on and listen carefully to the lyrics. Slowly I start remembering all the times when I was facing something hard and I how I powered through it, becoming stronger. It also reminds me of how blessed I am, so I start counting my blessings and how it could have been much worse. Also, it gets me to be thankful for all the help and support I have had from many people in my life and most of the time I would actually text them telling them how thankful and appreciative I am. It boosts my hope up and gets me to stand up again, face my problems and find solutions to what I am stuck on."
'Never Been Better' by Olly Murs
"I like listening to it because it motivates me. The beats of the song get me moving and enthusiastic for doing work. It is also a favourite for when I am doing boring assignment work that I am just fed up by."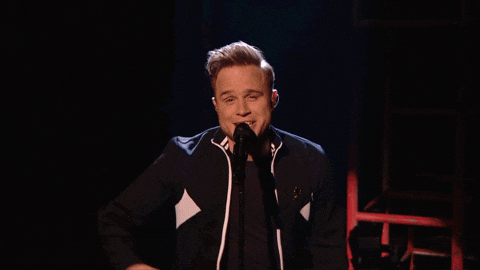 'Rise Up' by Andra Day
"I listen to it when I am feeling down – it doesn't have many bases and beats throughout, so it is a simple but powerful song because of the lyrics. It does make me tear up a bit, and cry from time to time but I know it is alright to cry. It is fine to not feel okay sometimes. We are going through changes and stresses on a daily basis so it is important for us to understand that it is fine to get those off our chest by crying or telling somebody. The song reminds me that it is also important to express ourselves and have hope because we have survived our hardest days so far, so we can survive another!"

Lucy Gavaghan – NCS grad, Lucy has been making a name for herself ever since she petitioned for supermarket giants like Tesco to stop selling caged hens' eggs. A rising star in the animal rights world, when she's not looking after their wellbeing, she's looking after her own with these tunes...
'Cola' by Arlo Parks 
"Arlo Parks' voice is completely gorgeous. The song is perfect for slowing down after busy days and I always find it's the perfect music to listen to if I'm writing or painting. Of all her music, this song, in particular, is a go-to for a genuinely relaxing listen."
'Stolen Dance' by Milky Chance
"'Stolen Dance' is absolutely perfect for unwinding. The band has such a unique sound and lots of what they do is ideal relaxation music."
'Call You Up' by Viola Beach
"'Call You Up' is such a beautiful song. It has a really calming energy to it and always helps me to properly relax. Definitely worth a listen or just as something interesting to have on in the background!"
Ellen Jones – Award-winning campaigner, Ellen is a talented speaker and writer. She tackles all kinds of important topics, from LGBTQ+ rights to mental health. So of course, she values time out too – here are her top-rated songs:
'What's It Gonna Be' by Shura 
"I'm about as far from a natural dancer as it is possible to be, but any song that I can bop around to in the kitchen, when no one is watching, is perfect for me! Especially when I've been sat working for a long time – this is the perfect way to de-stress. I remember finding Shura during my exams and this becoming the soundtrack to them. Also, the music video is full of LGBTQ+ people and a couple are in a high-school environment – it still makes me incredibly happy to see that, especially because it's not something I saw in mainstream media growing up."
'Hard Times' by Paramore
"Most of the music I listen to is very loud and incredibly cynical about the world as it stands. But, when I need a pick-me-up this is one of the songs I always go to. During hard times, it has become a little bit of an anthem, a reminder that there has always been hard times and I go through those so I will get through whatever life throws at me. And again, any excuse to get up and have a bop is very beneficial for me. Some people dance like no one is looking… I'm working up to that. I'll stick to dancing when no one can watch for now!"

And to make your life easier, we've pulled together all of these tracks – get their playlist here.