You:Rated Podcasts
By NCS
Include this article in your Skills Builder Journal. It could help you develop... 


It's World Podcast Day, and what better time to find something new to feed into your ears! We asked you what your fave podcasts are and why, and here's what you had to say…
Wheel Of Misfortune
A comedy podcast, where comedians Alison Spittle and Fern Brady share their funniest, most embarrassing stories: the bad stuff that makes you feel good. Every episode a guest joins them to go through a certain topic, and they've had the likes of Ed Gamble, Felicity Ward, Katherine Ryan, Romesh Ranganathan plus loads more!
Why you love it:
"It's really funny and entertaining!"
One to listen to:
Travel Disasters with Joe Lycett
Fern, Alison, Joe and the audience compete over who's had the most terrible time.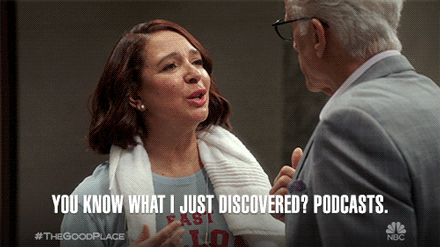 WELCOME TO NIGHT VALE
Welcome To Night Vale is a twice-monthly crime fiction podcast, in the style of community updates for the small desert town of Night Vale, featuring local weather, news, announcements from the Sheriff's Secret Police, mysterious lights in the night sky, dark hooded figures with unknowable powers, and cultural events.
Why you love it:
"It's insane and nothing makes sense, it's brilliant"
One to listen to:
A stand-alone story about the tantalising possibility of independence, and the difficulty of pursuing your dreams. Also about coded messages, government conspiracies, and numbers stations, which are completely real and bizarre things. Featuring the first appearance of guest voice Molly Quinn.
JAACKMAATE'S HAPPY HOUR
JaackMaate's Happy Hour has been noted as YouTube's finest comedy podcast. Every Monday and Thursday, Jaack and Stevie invite an array of the internet's best celebrities to join the conversation. Whether it's YouTube drama, or life's big questions, the boys leave no stone unturned.
Why you love it:
"It's interesting and funny at the same time"
One to listen to:
In this episode, Jack, Stevie and Robbie are rating the best and worst things in the world. They discuss their favourite athletes, which sport they'd like to see removed from the Olympics and what sea creatures they'd most like to hang out with. Robbie's also got some controversial opinions about Domino's and Stevie teaches everyone about Uranus.
DIVE STUDIOS - HOW DID I GET HERE
How Did I Get Here is a true-life, conversational podcast hosted by Jae of DAY6 and AleXa. They live their best lives on the internet and come out the other side knowing more, but not feeling all that much smarter. It's guaranteed to be a weird, but tantalizing ride!
Why you love it:
"Because it talks about random topics and important topics"
One to listen to:
Fully adult Sam Kim ponders when he will truly *feel* like an adult with fellow adults Jae and AleXa. We may pay our own bills and buy our own food but will we ever stop feeling like kids dressed up in big clothes? Science suggests it's totally normal to feel this way. Whew!
BAD PEOPLE
This one's not for the faint of heart. If you're a true-crime fanatic, this'll be music to your ears, as Dr Julia Shaw and comedian Sofie Hagen dissect the criminal cases that shock, intrigue and scare us the most.
Why you love it:
"It's so interesting and they have great conversations"
One to listen to:
Hollywood Predator: Would You Keep An Open Secret?
American film producer Harvey Weinstein has been sentenced to 23 years in prison for two separate cases of sexual assault. Women have made allegations of Weinstein committing sexual assault over decades. Are people who witnessed his crimes but didn't speak up partly to blame for his long history of misconduct? And, what is it about some workplaces that make them particularly likely to lead to people not speaking up when things go wrong?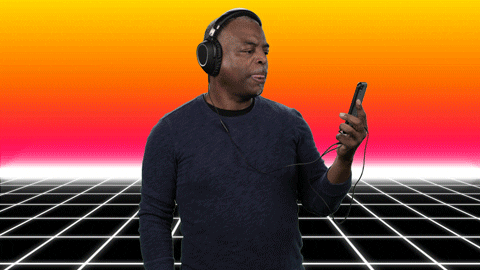 BASICS OF SIKHI
Basics of Sikhi is a relaxed talk show about Sikhism and related topics. The podcast, starting as a YouTube channel has been hugely appreciated as a new, interactive and modern way of learning about Sikhi, especially for the younger generation. Podcast hosts Sukhdeep and Karanveer invite different guests to discuss varied topics, such as Sikh history, traditions, fitness, nutrition, mental health, music and more!
Why you love it:
"It's very educational to learn more about Sikhi"
One to listen to: 
Sikh Animations and Creative Arts | Challenge the Darkness
Is there a future in Sikh animations and creative arts? Eeshar Singh and Sirrjan Singh, two brothers who have started a new venture establishing an indie animation organisation known as Adrak Studios, join the podcast to talk about the broad topic of animation and its role in delivering positive messages associated with Sikhi. And, how Sikhs could be supporting similar endeavours such as full-time Kirtanis (faith-based musicians), artists, poets and historians.
Ps...we couldn't leave without shining a light on our own podcast, Youth Rising! It's made for you, by you! Each episode tackles important issues that matter to you, from meme culture to mental health, social media to social action. Check out all the episodes here.