You:Rated - Comfort Films And TV
By NCS
Include this article in your Skills Builder Journal. It could help you develop... 


We recently asked you and our Writers' Club for your favourite comfort watches. You know the ones; the films and tv shows that you stick on to make yourself feel better, to have a laugh (or even a cry), to give yourself some pep, or even to let yourself feel out all your feels. Here are some of your top picks!
My Neighbour Totoro
This one was picked by Writers' Club member Xena, who said, "I really really love this film. It's about a dad and his two daughters, Sasuki and Mei, moving into an old house, to be closer to their mother, as she is recovering from an illness. After moving in, they begin to see some odd house creatures called "susuwatari" (also known as dust bunnies) around the area, which then leads to a bigger spirit, Totoro, who consistently appears on their adventures throughout the film. When I watched this for the first time, I was scared because I thought Totoro was some big and evil creature that was going to give me a nightmare, as it wasn't the typical cuteness of what you would expect from films and TV shows from the UK. Instead, the film gave me a sense of comfort! I felt like Totoro was a friend to me and despite its growls, it made me realise that you shouldn't judge people by the way they look or sound, because they could be the complete opposite of what you expect, which is what I try to live by every day. I would recommend this to everyone as this is a must watch Studio Ghibli film, but also for the amazing and wholesome animation…especially the iconic tree growing scene!"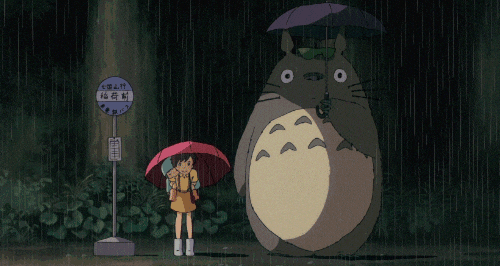 Harry Potter
Is there anyone in the world who doesn't love the lightning scarred boy wizard? The whole Harry Potter series of films was a big choice of yours across all our social platforms, and is it any surprise? The films combine coming of age with fantasy, wizardry with rivalry, love with friendship, spells with conflict, and a whole lot more. Chuck in some quotes to live by and an all star cast and you've got the makings of something magic…literally!

Jurassic Park
It might be a surprise to some, but comfort films can have an element of danger to them! Some people find comfort from the adrenaline that a scare brings, so it's no wonder Jurassic Park came up multiple times in your answers. The franchise has expanded since its original release in 1994 and still proves popular with each film put out. Dinosaurs big and small, the element of surprise, explosions, great (or bad!) puns, chase sequences, and sometimes even feeling like you're on the dino's side. Nothing better than snuggling under a duvet and watching chaos ensue!
Miss Potter
Writers' Club member Elise loves this film, because "It follows Beatrix Potter (played by Renée Zellweger) as she brings to life the Peter Rabbit book series and falls in love with her publisher Norman Warne (Ewan McGregor). Watching this moving, feminist romance, you smile, you cry, you giggle, you hold your breath, and all around it is the beauty of Victorian England. For a fan of period dramas like me, it has everything - from beautiful costumes to stunning countryside views - and there are scenes filled with freshly-printed books that are visually to die for. With its star-studded cast, it is a joy to watch so I recommend it to everyone!"
Beauty and the Beast
There were a lot of Disney films in your responses but Beauty and the Beast got first position. Whether it's the 1991 original, or the 2017 reimagining, you can be rest assured you'll get wonderful costume design, beautiful French aesthetics, and a whole lot of singing and dancing. Pop some popcorn, feel nostalgic, and don't forget to try the grey stuff (it's delicious!).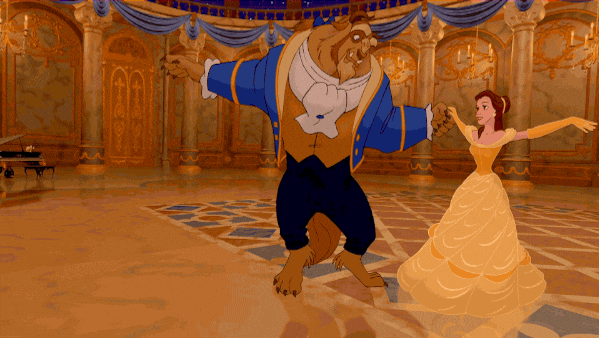 Heartstopper
Heartstopper is a new series on Netflix that has become an immediate favourite, and loads of you chose this as your comfort watch right now! As an LGBTQ+ coming of age romance, it's sure to resonate with a lot of people, and has even been called "possibly the loveliest show on TV" by The Guardian! It follows Charlie and Nick, two students at a grammar school as they move through all things friendship, love, relationships, growing up, authenticity, finding yourself…and everything in between!
What are your favourite comfort films and TV shows? Let us know over on Insta at @NCS!