You:Rated - Biscuits
By NCS
Tomorrow is World Biscuit Day and what better to do than make a list of the best biscuits around! Whether you're dunking them in a tea, munching through a packet on their own, or chomping as many different ones as you can, biscuits are just the best. We asked you for our faves, here's what you had to say…
JAMMIE DODGERS
Jammie Dodgers have been lovingly baked by Burton's for over 60 years and were named after the character Roger the Dodger from The Beano comics! Two shortcake biscuits sandwich together a 'stick splat of jammie mischief' and are loved by well, everyone! And, according to Burtons, around 70% of Jammie Dodgers are actually eaten by adults. So, you better snap up yours quickly!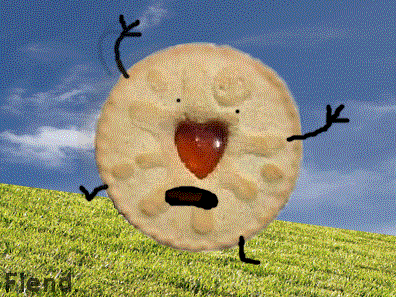 CUSTARD CREAM
Custard Creams are another sandwich biscuit, which (unsurprisingly) have a creamy custard filling! Apparently they originated in 1908 in England, and have baroque style decorations on the biscuits. The real question is, how do you eat them? There's often a debate over whether they should be bitten straight into, dunked in tea, or pulled apart and eaten bit by bit - biscuit, cream, biscuit!
JAFFA CAKE
A scandalous choice for a best-of-biscuits as these are actually cakes! Not surprising really, as it's literally in the name. But there have been actual real life arguments about it - to the point where, in 1991, Customs and Excise tried to rule Jaffa Cakes to be biscuits, partly covered in chocolate, but the cake manufacturers appealed against the decision and the matter went to court! So, officially cakes, but in the biscuit aisle and super delicious therefore… they're going on the list.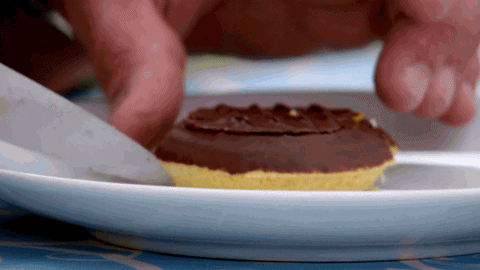 CHOCOLATE DIGESTIVE
The digestive biscuit, made of wheat flour, was first developed in 1839 by two Scottish doctors to aid digestion - does what it says on the tin kinda biscuit here! Then, 86 years later, in 1925, McVitie's swooped in and added a delicious layer of chocolate to the biscuit and started a biscuit revolution. Over 71 million packets of McVitie's chocolate digestives are eaten in the United Kingdom each year, equating to 52 biscuits per second. Pretty impressive, right? No wonder it's one of the best!
LOTUS BISCOFF
'Unique taste. Crunchy like no other' is how biscoff biscuits are advertised. The biscuits date back to 1932, when a Beligan baker named Jan Boone Sr. created a caramelised biscuit, which he named lotus, after the flower that symbolises purity. The biscuit flavour is similar to speculoos biscuits, with strong cinnamon and caramel flavor and has become so popular in recent years that it's even been turned into a sandwich spread and is used a lot in vegan baking!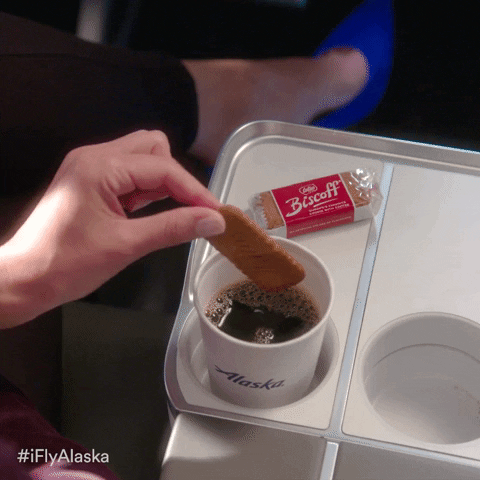 OREOS
Probably the most famous American biscuit of all time, oreos are a chocolate and cream sandwich biscuit. They've been around since 1912 and are available in over 100 countries! The original oreo is still it's most popular, but there have been so many different variations that are also happily chomped on - from rainbow cream filling to celebrate LGBT+ Pride, to double stuff, golden oreo, mint, s'mores, green tea, lemon ice, red velvet, blueberry pie and even a limited edition Lady Gaga collaboration with a vanilla biscuit and green crème filling! It's no surprise really that 40 billion biscuits are produced each year, which, stacked on top of each other, would be able to circle the earth five times!
What's your favourite biscuit? Have we missed it out? Let us know over at @NCS!