Your Isolation Podcast Picks
By NCS
Include this article in your Skills Builder Journal. It could help you develop...

Looking for ways to combat cabin fever? Listen your day away with a new favourite podcast. Here are a few to tune into – whether it's in bed, in the bath or on your way to the kitchen – as voted for by you.
Happy Place 
Fearne Cotton's podcast couldn't be more needed right now. As she chats to inspiring people on what happiness means to them, we discover new ways to find joy in the everyday; from techniques to free your mind of worry to food that simply can't not make you happy.
Here's what you said: 
"This podcast is really good at reminding yourself to remain positive in tough times like these." – Holly 
The Joe Rogan Experience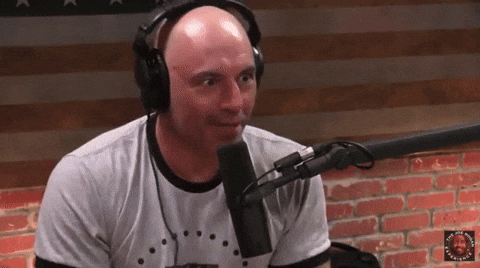 Joe's uncensored, in-depth chats with an eclectic mix of people earns him millions of views per episode. Anyone with promise of interesting conversation can make it onto his guestlist – from famous musicians and scientists to actors and athletes. Haven't yet listened? Good news, you've got 10 year's worth of podcasts to get through. 
Here's what you said: 
"No two of his podcasts are the same and are always interesting." – James 
Youth Rising by NCS
Our new podcast, as picked by you (yep – we're not even being biased!), covers all the topics that matter to young people – from mental health to meme culture and racism to veganism. It was about time the country had a podcast voiced by teens and this one has gone down a storm. 
Here's what you said: 
"They talk about really interesting and diverse topics and it's so educational listening to young people talk about what they are passionate about." – Sofie  
Dating Straight
This lighthearted podcast looks at love from all angles, with two LGBTQ+ presenters who couldn't be more different in their outlook. And when a pessimist and optimist chat first dates, falling in love and getting over exes, you know you're in for a lol-worthy show. 
Here's what you said: 
"The hosts are very funny and entertaining! My favourite part of the show is when Amy and Jack give their advice to the problems that the audience send in." – Nadine
Welcome to Night Vale 
Want to fill your ears with something a little bit different? The fictional town of Night Vale is ready to welcome you in. Supernatural meets reality in this podcast unlike any other; it's clever, it's creepy and it's surprisingly comical. So if not-normal is your thing, we've no doubt you'll be gripped. 
Here's what you said: 
"It's an eerie, fictional podcast following the radio station of an isolated desert town, yet presents in such a way that, at times, you question the reality of what you're hearing." – Lucy