Writer's Club #4: Our Plastic Problem
By NCS
Include this article in your Skills Builder Journal. It could help you develop... 



A little while ago, we held a competition to create a new club of writers. Over the next few weeks, we'll be introducing you to our winners, and the entries they submitted that got them their spot! This entry was submitted by Jessica Lim and is all about how plastic is impacting our planet…
There is an estimated 8.3 billion tonnes of plastic in the world. In the ocean alone, there are 51,000,000,000,000 plastic particles, more than the number of stars in the sky. Shocking, right? Another fact that may shock you – UK citizens produce the second most plastic waste per person in the world, second only to our notorious cousins, the USA. Embarrassing, isn't it?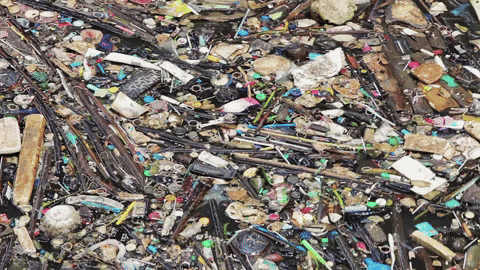 Supermarkets, intuitively, are where we see the most plastic. I bet that most of you reading this blog have walked into a supermarket, picked up something wrapped in plastic and checked out without giving this a further thought. We have become so used to plastic packaging that we are desensitized to our personal contributions to this problem – even though there is record awareness and concern about environmental issues among the population today. 
The scale of this problem hit me suddenly one day. I love eating salad, and always assumed that I was doing the earth a favour by eating a plant based lunch everyday. Sadly, one day, I decided to look at the back of the Tesco spinach bag that I was pouring out, and my sense of righteousness came abruptly to an end. The packaging was non-recyclable.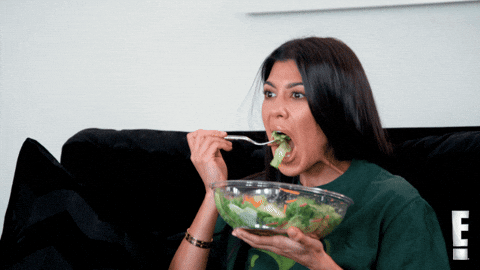 I then proceeded to google what UK supermarkets' stances were on plastic. I found out that the major UK supermarkets had all signed a pledge to make all their packaging recyclable, reusable or compostable by 2025. 
However, each year, these grocery giants produce an estimated 800,000 tonnes of plastic – 50% of which are unrecyclable. Out of the 50% that is recyclable, only 46% makes its way to a recycling depot. That's 23% of the total plastic produced by supermarkets getting 'recycled', a rather dismal figure. In addition, supermarkets in the UK spend the least towards the collection and recycling of their plastic waste than in any other country in Europe.
In reality, only 9% of plastic produced actually gets recycled into new products. Recycling in the UK is a sort of 'out of sight, out of mind' ploy. Most of our recycling is actually outsourced to other countries (usually developing countries with few environmental regulations) and once it leaves our shores with the label 'recycling', it is counted as such and everyone give themselves a pat on the back. Never mind that people in developing nations live with mountains of waste on their doorstep. It's now their problem, not ours. 
Even though signing up to this pledge is a step in the right direction, it will not be enough because:
So called 'recycling' doesn't actually get recycled – it ends up in developing countries such as Thailand, Malaysia, Indonesia etc 
Many tonnes of unsalvageable plastic would have been manufactured and disposed before this pledge is due to end
This pledge is not legally binding. If targets are not met, there are no repercussions 
So is the Plastic Pact 2025 too little too late? 
And then there's the dilemma that consumers face. Even if we care about reducing single use plastic waste, plastic is everywhere, and let's face it: it's convenient and it's actually cheaper to purchase goods wrapped in plastic than without. Research has found that consumers pay up to 54% more for loose fruit and veg as compared to buying the same amount wrapped in plastic. Freedom of will is one of Britain's great boasts – consumers can buy what they like, in theory. However, if plastic wrapped goods are more expensive than loose goods, in a country where one in five people live in poverty, is choosing not to buy plastic really a choice?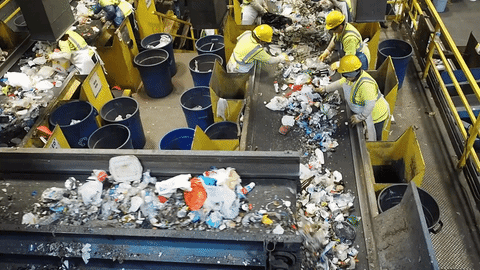 Therefore, I would argue that top down, rather than bottom up, measures should be put in place to address this issue. Instead of relying on consumer conscience, governments should be tougher on companies and must invest in research that looks at viable plastic alternatives. Introducing the plastic bag charge, discouraging the use of plastic straws, banning microplastics in cosmetics are all steps in the right direction, and look good in the press, but it is not enough. The tougher 'bags for life' introduced by major supermarkets use more plastic than thinner bags. Plastic straws are still available to the customer if they ask for them. Macroplastics degrade into microplastics when exposed to physical and chemical weathering. All plastic produced is a problem, and it looks increasingly like the replacement of plastic with biodegradable alternatives is the way forward. 
The establishments have proven that they can respond quickly to emergencies e.g. supermarkets installing traffic light systems, the government setting up emergency Nightingale Hospitals during the COVID-19 crisis, etc. However, the threat of environmental breakdown has been looming over us for many decades, and yet, there has been a lackluster response. Perhaps this is because COVID-19 dealt a huge blow to the economy, while the plastic issue is cheap to ignore. If we can develop a new vaccine in a year, we can work on the research on plastic waste that has been around for decades. The greatest barrier to research is not technology, but funding. 
However, there is a faint glimmer of hope on the horizon. Companies like Iceland have made a pledge to remove plastic from all their products by 2023. The value of biodegradable plastics was $1.1billion in 2018 and projected to increase, and as oil runs out, crude oil based products such as plastic will eventually need to be phased out and replaced by alternatives. 
So it remains to be seen – when will supermarkets, the governments and the people address the gravity of our situation? Will we, as a nation, only respond when the problem is at our door? Or will we have foresight and deal with this with the seriousness it warrants? I hope that in the coming years, the governments and the large corporations of the world grow a sense of responsibility for the environment, and help to build a world that is sustainable and hopefully, plastic free.
Check out some of our other Writers' Club winning submissions! Here's Louahanna-Rane's piece on making ancient war strategies work for your exam prep, and Molly's piece on environmental issues you should know about.