Women In History Who Changed The World
By NCS
Include this article in your Skills Builder Journal. It could help you develop...



It's time to celebrate the women who have paved the way for us throughout history. From fighting for rights to activism, arts and more, women are pretty amazing! Here are some of our favourites…
Rosa Parks
Rosa Parks helped initiate the civil rights movement in the United States. In 1955, because of segregation laws, Black people had to sit in designated seats on public transport, and white people had priority seating. When Rosa refused to give up her seat to a white man, her actions and persistence for equal rights inspired the leaders of a local Black community to organise the Montgomery Bus Boycott. The boycott lasted over a year and was led by Rev. Dor. Martin Luther King Jr. Eventually, the U.S. Supreme Court ruled that bus segregation was unconstitutional. Rosa has since become a global symbol of dignity, strength and belief in equal rights, and helped changed the world when it came to racial segregation.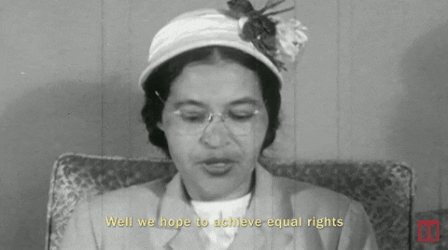 Kate Sheppard
Kate Sheppard was a leader in New Zealand for the women's suffrage movement. She was instrumental in making New Zealand the first country in the world to give women the right to vote in 1893, and didn't stop there. Two years later, she joined the Woman's Christian Temperance Union and became an advocate for equal gender rights. She helped with dress reform, abolishing the rules to wear corsets and other constrictive clothing, promoted physical activity for women, organised meetings, lectures and presented petitions to Parliament. She even travelled the world, becoming a figure for women everywhere from New Zealand, to England to the United States.
Mary Seacole
Mary Seacole was born in Jamaica in 1805. Mary's mother was a nurse and healer, and growing up, Mary became fascinated with medicine. When she was around 30 years old she married Edwin Seacole, who unfortunately was quite a sick man, and died only a few years later. Following his death, Mary focused on caring for sick people. Upon hearing of British soldiers going to Russia to fight in the Crimean War, Mary wanted to help. She went to England, requesting to join Florence Nightingale and her team of nurses, but she was turned away. That didn't stop her though, and in 1866 she set off to Crimea with medical supplies. Mary opened the British Hotel near the battlefields, where soldiers could rest, get tended to and buy hot food and drinks. She helped treat sick and wounded soldiers, and even did something unthinkable (for women at the time!) - riding on horseback into the battlefields, even under fire, to nurse wounded men from both sides of the war. Mary was so caring she became known amongst the soldiers as 'Mother Seacole', and was awarded a number of medals after the war for her services and bravery, from governments in different countries. Mary broke social rules and prejudices to travel the world, run businesses and help those in need – even in the most dangerous places.
Jane Goodall
Jane Goodall is a primatologist whose groundbreaking chimpanzee studies in Tanzania, East Africa, changed the way we think about wildlife forever. Growing up, Jane loved animals and knew when she was older she wanted to help them and learn more about them - especially primates. She saved money as a teenager, and, when she was 23, she traveled from England to Kenya to visit a friend. She fell in love with Africa and knew she wanted to see more of the continent. A few years later, Jane went to Tanzania and ventured into the little-known world of wild chimpanzees. With little more than a notebook, binoculars and her fascination with nature, Jane gave the world a remarkable look into the closest living relatives to us humans. And it has been her life's work! Because of Jane, we know that chimps use tools to catch termites to eat, and use leaves and twigs to make other tools - prior to Jane's discovery it was thought that only humans used and made tools! We also know that chimps hunt in packs and trap animals to eat, whereas before it was thought they only ate plants. Jane also discovered many personalities within chimpanzee communities. Some chimps were kind, quiet and generous, while others bullied and were aggressive. They also show emotions like sadness, anger and joy. For over 60 years Jane has travelled the world, writing, speaking and spreading hope through action, encouraging each of us to "use the gift of our life to make the world a better place." As a conservationist, humanitarian and crusader for the ethical treatment of animals, she is a global force for compassion and a UN Messenger of Peace.
Sally Ride
Sally was the first American woman to go into space, and the youngest astronaut to make the trip! When she was young, Sally loved to study maths and science, and when she was old enough, she enrolled at Stanford University to study physics and english. She then went on to do a masters and Ph.D. in astrophysics. Her love for science and researching space became more of a reality when, in 1977, Sally was reading a newspaper and saw an advert from NASA looking for astronauts. Over 8,000 people applied, but only 25 people were hired, and Sally was one of them! Off Sally went to the Johnson Space Center in Texas to train to become an astronaut. She had to go through all kinds of physical and mental tests including weightlessness training and parachute jumping, and becoming an expert in space travel and all the controls within the Space Shuttle. For her first assignment, Sally served as capsule communicator on the ground control team for the second and third Space Shuttle flights. She also worked on the development of the Space Shuttle's robotic arm that is used to deploy satellites! In 1979, Sally became qualified to be an astronaut and it was time to go into space! She was selected for the STS-7 mission as a mission specialist on the Space Shuttle Challenger, and on June 18 1983, she made history as the first American woman in space. The flight lasted 147 hours and set down successfully. Sally said it was the most fun she'd ever had. Sally went into space again in 1984 on the 13th Space Shuttle flight mission STS 41-G. In 1987, she left the space agency to begin her teaching career at the University of California as a professor of physics and director of UC's California Space Institute. In 2001, she started Sally Ride Science, with the intent of motivating children (particularly girls and young women) to pursue careers in science, maths and technology. She devoted her time and energy in her after-NASA life to educating and inspiring children about science.
Boudica
Boudica was a Celtic Queen who led a rebellion against the roman occupation of Britain 61AD. When troops from the Roman Empire conquered southern England in 43 AD, they forced most of the Celtic tribes living there to surrender to them. However, one ruler - Prasutagus - was allowed to continue to rule the Iceni people of eartern England. Boudica was Prasutagus's wife, and when he died, she became queen of the Iceni. The Romans then tried to take control of the tribe, but Boudica wasn't about to let that happen! She gathered an army to defend her territory and legacy. At first, the Romans publicly beat Boudica, stole from the Iceni and sold some of her family into slavery. However, when two thirds of the Roman military was then moved to attack in Wales, Boudicca seized her chance and gathered her army again, determined to drive the Romans from Britain once and for all. They headed for the Romans' main post in Camulodunum (now Colchester) and drove out the few remaining soldiers, burning the area to the ground. They then moved on to the largest city in Britain, Londinium (London) and did the same. Unfortunately, the majority of the Roman army then descended on Boudicca and her army, in a massive battle, and Boudicca, ultimately, was defeated. However, she is famous for her fighting spirit and determination never to give in. She is lauded for her bravery and endeavours and remains a significant historical figure to this day. Her courage is encapsulated in her final speech, recorded by the Roman historian, Dio Cassius: 'I was whipped by the Romans when they tried to take our lands and now I am fighting for my freedom. Think how many of us are fighting and why. We must win this battle or die. Let the men live as slaves if they want. I will not.'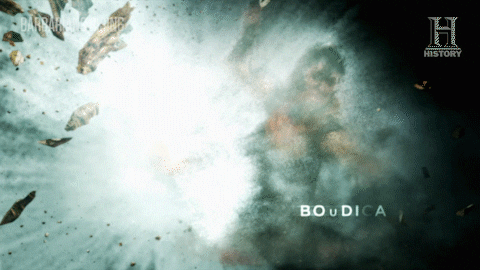 Which women do you think have changed or helped shape the world as we know it today? Let us know over on our socials at @NCS!