Why I Practice Gratitude
By NCS
Include this article in your Skills Builder Journal. It could help you develop... 



Recently, I've had to redo my A-level Product Design model because of some scale miscalculations, and of course I couldn't stop thinking about how so many hours of meticulous work had gone into making it. If I was to picture myself in a similar position this time last year, I would have been completely shattered, disheartened and at a loss of motivation to have another go at making the model once again. That's not to say that I wasn't upset this time round (there definitely were a few tears), but I was able to pick myself up much faster, take it as a learning opportunity, get back in the workshop the next day and try again.
Over the past year, practicing gratitude has grown to be one of the most valuable personal development tools for me. The practice of gratitude is where we reflect on what has happened, what we have and think about what we are appreciative towards. To me, practicing gratitude has been incredibly liberating. Where previously, I would have felt confined to the bounds of perfectionism, seeing the silver lining in many negative situations has allowed me to explore my faults in a way that doesn't knock my confidence as much. It provides a healthy approach to balancing contentment and desire, as we recognise our strengths and privileges, as well as what we can work on to improve.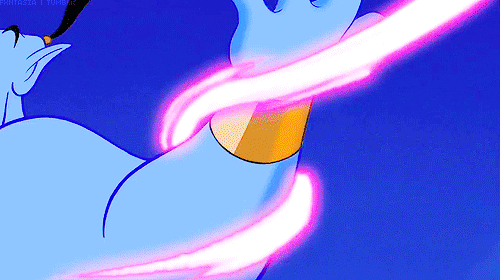 Gratitude writing or keeping a diary is an effective way to document this process. The goal is to remember an event, experience, person, or thing in your life and process the emotions that come with it. Discussing these at depth, helps to pinpoint key moments, rather than a superficial list of materialistic things. Consider those you surround yourself with, the impact that they have had on you and also be open-minded to discussing what your life would be like without certain people or things. Rather than just focusing on the good, be grateful for the negative outcomes you avoided, prevented, or turned into something positive. Cherish the surprises and the spontaneity through your journal, as these experiences tend to bring about stronger feelings of gratitude. As a step outside your comfort zone, look beyond yourself and your personal experiences to draw on things that you may take for granted or thought were the norm. We live in a diverse world and there's always people or experiences unbeknown to us that we can learn from.
The hardest part about gratitude journaling, in my opinion, is maintaining the consistency and regularity of which you write. It's understandable to take breaks from journaling. In fact, extensive daily gratitude journaling is thought to be less effective because it can feel more like a chore, than a well-needed reflection, but this is of course subjective to the individual. The instinct to write when you feel like you can, from the heart, is key in understanding patterns of esteem, self-care and support needs, as well as making it a more enjoyable and rewarding experience.
If you're interested in gratitude journaling, but don't want to dive into the deep end with a physical diary, I've put together a list of app recommendations (tried and tested) to help kickstart the process:
Presently – this is a gratitude diary app laid out in a timeline. The colours and themes are customisable and you can always scroll back through to revisit days in the past. The app also provides writing prompts, quotes and sends reminders to submit an entry (this is especially helpful if you're trying to set up a good journaling schedule).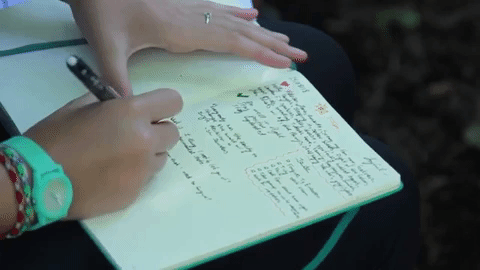 3 Good Things – researchers at Duke University performed studies and found that listing three good things that happen every day in a particular way, increases happiness. The app provides a layout for you to list three good things that have happened each day and note your role in those events. Instead of writing 'the sun shined all day', a more effective way is writing 'I noticed that the sun was shining all day.' You should then express the emotions felt with that event. Doing this before bed was proven to improve sleep quality and mental health in this study.
Gratitude Garden – this app is similar to 3 Good Things; however, it provides prompts to help you with your list. For every entry that you submit, you earn cards which give you practical actions you can take to process your gratitude, such as sending someone a postcard or waking up early to watch the sunrise. The cards that you collect can then be used to purchase items for your 'Gratitude Garden.'
Of course, some of these apps may not be to your liking, however I find them to be very good at introducing gratitude into our lives in a way that is impactful, but not overwhelming. It's important to experiment and see what works for you. If you're looking to take it further and have a physical journal, use colours and images to keep it interesting and active, rather than a passive writing activity. If you saw a sunset you really liked, take a picture of it, print it out and stick it in your journal, similar to scrapbooking. Include brainstorming of actions that you can take to act on your feelings and if there are people you are grateful for, write in some reminders to thank them or show your appreciation.
So, as we're heading into the new year soon and beginning to think about resolutions, think about what aims would be in your greatest interest. Put gratitude into practice. Think about all that has gone well and all that you want to improve on. Set realistic short-term goals for improvement and review these regularly with the help of journaling. Our development into our better selves relies on reflection: gratitude is not only the greatest of virtues, but the parent of all others.